Social Distancing Is the Perfect Excuse to Try These Beauty Treatments and Products
April 01, 2020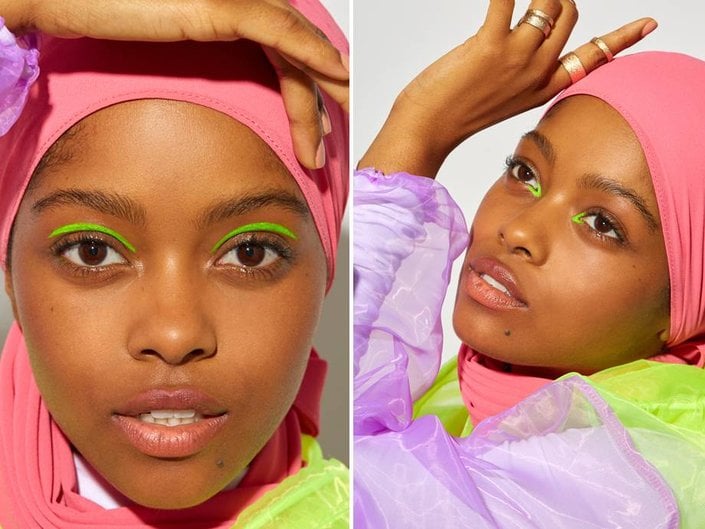 With strict orders to stay home (for many of us), now is the time for self care in the form of sheet masks, long baths or whatever makes you feel zen. It's also the time to try all of those beauty treatments and products you've been saving for a day or long period when you don't have to be in public afterwards. We're talking about things that may not look or smell pretty in the moment and those that have a likelihood of not going well — things like foot peels or trying self-tanner for the first time. Read on for our full list of ideas, and good luck!
Try Natural Deodorant
There are so many great natural, aluminum-free deodorants to choose from these days — Megababe Rosy Pits is a favorite. While the formulas are effective, you might experience some unpleasant body odor and excessive sweat as your armpits adjust to an antiperspirant-free lifestyle. See, the aluminum found in antiperspirants blocks your sweat glands, so when you stop using one, your body goes into detox mode and overproduces sweat and bacteria, causing some potentially major B.O. Yes, you may have to apologize to your partner, roommate or pet for your temporary stench during the transition period, but better them than your cubicle mate or your crush, right?
Go Crazy With Neon Eyeliner (and Other Bold Makeup Products)
Neon eyeliner may not typically be your everyday aesthetic, but when you're working and socializing from home, there are no beauty rules. Dust off the loud and daring makeup you've never mustered up the courage to try or had the right event to wear to and start experimenting (use the look featured in the image above as inspiration!). Graphic and colorful makeup is sure to brighten your day, and who knows, you may end up switching up your beauty style for good.
Practice Your Self-Tanner Skills
When it's safe to get back into the world, it will likely be warm enough to wear arm- and leg-baring outfits. With so much time spent indoors, you're going to need self-tanner (try the L'Oréal Paris Sublime Bronze Self-Tanning Water Mousse) if you want to come out of quarantine looking bronzed and sun-kissed, so get all of the application mishaps out of the way now. Streaky elbows and ankles? Missed patches? Orange hands? No one has to know. Soon enough you'll be a total pro.
Train Your Hair to Be Less Oily
You may have heard that by washing your hair less frequently, you can actually train it to become less greasy. This is because some harsh shampoos can dehydrate the scalp, prompting it to overproduce oil. Before social distancing went in effect, you may have been hesitant to try it for fear of having to walk around with super oily hair for days as you acclimate to your new schedule. But now? Bring it on. Top knots go well with sweatpants, after all.
Exfoliate Your Feet
After being stuck in boots all winter, your feet could probably use some TLC, and an at-home foot peel is a great way to do it. The formulas, like the original Baby Foot Exfoliation Foot Peel, contain chemical exfoliants that slough off dead surface skin cells and reveal softer, callus-free skin. This transformation doesn't happen immediately or even overnight, though. The peeling process can last up to two weeks, and throughout this time you'll shed skin like a snake. Hey, at least you won't be leaving a trail of foot skin all over your office, though.
Tint Your Own Eyebrows
If you're used to getting your eyebrows tinted regularly, we bet you miss your brow technician right about now. When it's time for a refresh, you can attempt to tint them on your own with beard dye. These kits are inexpensive and often come with a small brush that makes the process pretty seamless — just apply petroleum jelly around your brows with a cotton swab first to ensure the dye only transfers where you want it to. And if you don't get the color quite right, it's no sweat. It'll fade while you're social distancing, and you can laugh about it with your brow technician when you're able to see them again.
Start Incorporating Retinol Into Your Skin-Care Routine
Retinol truly is a miracle skin-care ingredient. It can be used to treat acne, prevent and target signs of aging and improve skin texture and tone. The ingredient is potent, though, so when you first introduce it into your routine, excessive dryness and sensitivities are common. If you think you can handle these potential side effects right now, go for it. And because retinol makes skin more photosensitive, getting your skin used to it when you're not going out into the sun is ideal (though you should still use a broad-spectrum sunscreen every day). We're currently loving the La Roche-Posay Retinol B3 Pure Retinol Serum.
Read more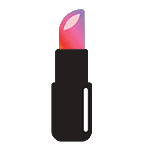 Back to top