Our No-Stress Guide to Removing Eyelash Glue from Your Lashes
September 21, 2021
Falsies are a makeup lover's best friend — bring on the
lash volume and length
. But if sticky eyelash glue gets stuck to your real lashes, it's game over. The buildup and tackiness can make reapplication nearly impossible and cause unwanted irritation. To ensure that your
false lashes
can be used more than once and your real lashes stay healthy, it's important to keep 'em clean. We're breaking down the best way to
remove glue from your lashes
below.
Use Less Glue From the Start
To prevent a buildup of gunk and glue on your lashes at the end of the day, try to use as little glue as possible during application. Think you may have gone too heavy with your glue? We recommend just wiping it off and starting from scratch. Not only will this make it easier for you to take off your falsies at the end of the day, but it's also a way to ensure that too much glue doesn't get on or around your eyes.


Don't Pull Them Off
Time to take off your lashes for the day? Don't start pulling them off, tugging or scrubbing. You won't get all the glue off your lashes, and you risk getting glue in your eyes. To make things worse you might end up ripping your own lashes off. Yikes!


Use a Gentle Eye Makeup Cleanser
Instead of pulling off your fake lashes, we recommend using a soft and gentle eye makeup remover. We love the Lancôme Bi Facil Double Action Eye Makeup Removerfor this. Just pour some onto a cotton pad and hold it over your lashes until the strip falls off cleanly. Plus, you can also use the product to clean glue off your falsies so they're good as new for reapplication.
Want to watch how it's done? Check out this step-by-step tutorial.
Photography and Makeup: Jonet Williamson
Read more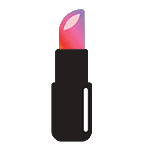 Back to top