How to Remove Eyelash Glue in 5 Easy Steps, According to a Makeup Artist
February 09, 2023
False eyelashes are a makeup lover's best friend — who doesn't love extra lash volume and length? But falsies are not without their drawbacks. If the super-sticky eyelash glue is applied in excess and gets stuck to your real lashes, for example, it could potentially damage them. Or, if you don't thoroughly remove the glue from your false lashes after each use, the buildup and tackiness can make reapplication nearly impossible and cause unwanted irritation.
To ensure that your false lashes can be used more than once and your real lashes stay healthy, it's important to keep 'em clean. With the input of celebrity makeup artist Kasey Spickard, we're breaking down the best way to remove glue from your lashes, below.
Tips for Removing Eyelash Glue
Use Less Glue From the Start
Ultimately, the best way to prevent a buildup of gunk and glue on your lashes at the end of the day is to try to use as little glue as possible during the application process. If you think you may have gone too heavy with your glue, we recommend just wiping it off and starting from scratch. Not only will this make it easier for you to take off your falsies at the end of the day, but it's also a way to ensure that too much glue doesn't get on or around your eyes. Plus, you won't be wasting glue you could have used for another makeup look.
Use a Gentle Eye Makeup Cleanser
Instead of pulling off your fake lashes, we recommend using a soft and gentle eye makeup remover to soak them off. We love the
Lancôme Bi Facil Double Action Eye Makeup Remover
for this. According to the brand, it's been dubbed the number one makeup remover in the United States. While it is oil-based, it doesn't feel overly greasy or heavy on your skin and is suitable for all skin types. Just pour some onto a cotton pad and hold it over your lashes until the strip falls off cleanly. You can also use the product to clean glue off your falsies so they're good as new for reapplication.
What to Avoid When Removing Eyelash Glue
Don't Pull Them Off
Time to take off your lashes for the day? Resist the urge to start pulling them off, tugging or scrubbing. You won't get all the glue off your lashes, and you risk getting glue in your eyes. To make matters worse, you might even end up ripping your own natural lashes off.
"Do NOT pull the lash off without soaking," warns Spickard. "This can lead to irritation of the delicate skin around the eye and potentially pull out your lashes." Yikes!
Don't Rush
It can be tempting to scrub or pull to speed up the removal process, but as we've established, the potential damage is not worth saving yourself a few extra seconds. "Be patient," advises Spickard. "I know it feels like forever when you're soaking the eye, but it really does work."
How to Remove Eyelash Glue
Step 1: Apply Makeup Remover to Your Eye With a Cotton Round
Start by saturating a cotton round in an oil-based makeup remover. Next, you'll take the cotton round to each eye. "Hold the cotton pad to the closed eye for 30 seconds to one minute," explains Spickard. "You really want to allow the remover to break down the adhesive."
Step 2: Gently Swipe Away the Cotton Round
Once you've held the cotton round to your closed eye long enough for the glue to break down, you can gently swipe it away. "At this point, the lash should gently slide off with no damage to the natural lashes," says Spickard.
Step 3: Repeat the Process
If there's still glue residue on your lashes or around your eye area, you can repeat the process on the same eye. Then, you'll follow the same steps with the other eye.
Step 4: Cleanse
Once you've fully removed the lashes and the glue, Spickard recommends cleansing your face with your normal cleanser. (This guide will help you find the best cleansing formula for your skin concerns.) Finish with your typical nighttime skincare routine.
Step 5: Remove Glue From Your False Lashes
If there's any glue remaining on your false lashes, you can use the same oil-based makeup remover and cotton rounds to soak it off. This will make future applications easier.
The Best False Eyelashes
In need of some new falsies? Shop our favorite picks below.
The NYX Professional Makeup Jumbo Lash! Longwear False Lash System comes with everything you need for flawless false lashes. Applying falsies has never been so easy with this beginner-friendly two-step process. First, use the adhesive eyeliner to trace your lash line. Then, all you have to do is pop the lashes in place! That's all there is to it.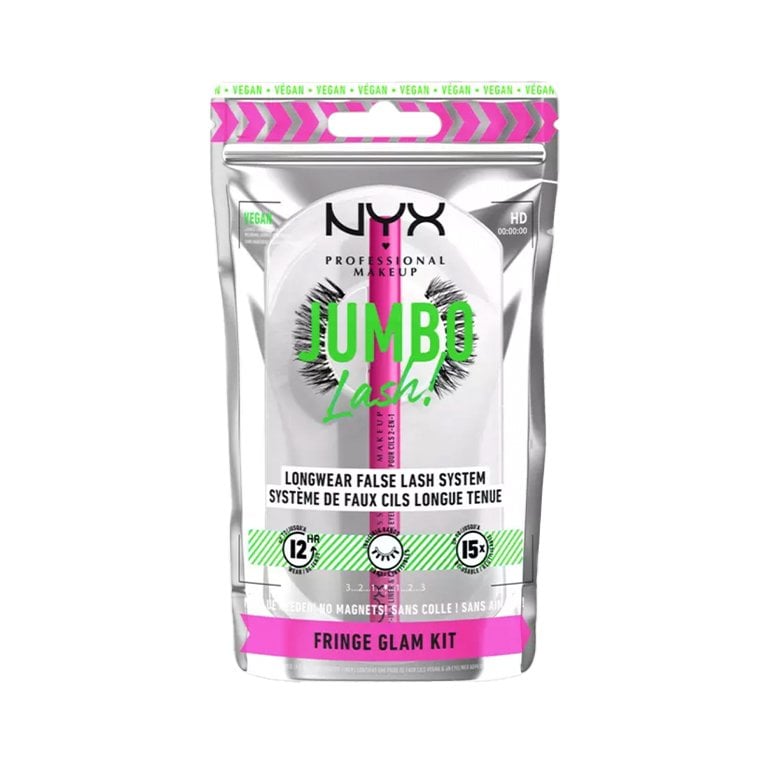 DIY lash extension brand Lilac St.'s Simple Starter Kit gives you the basic tools to apply stunning false lashes. Instead of full strips of lashes, the Lilac St. kit comes with lash clusters and you apply five to each lash line for a full, feathery look. We love these ones because they look natural but still boost the length and volume of your lashes. The kit also comes with glue and an applicator.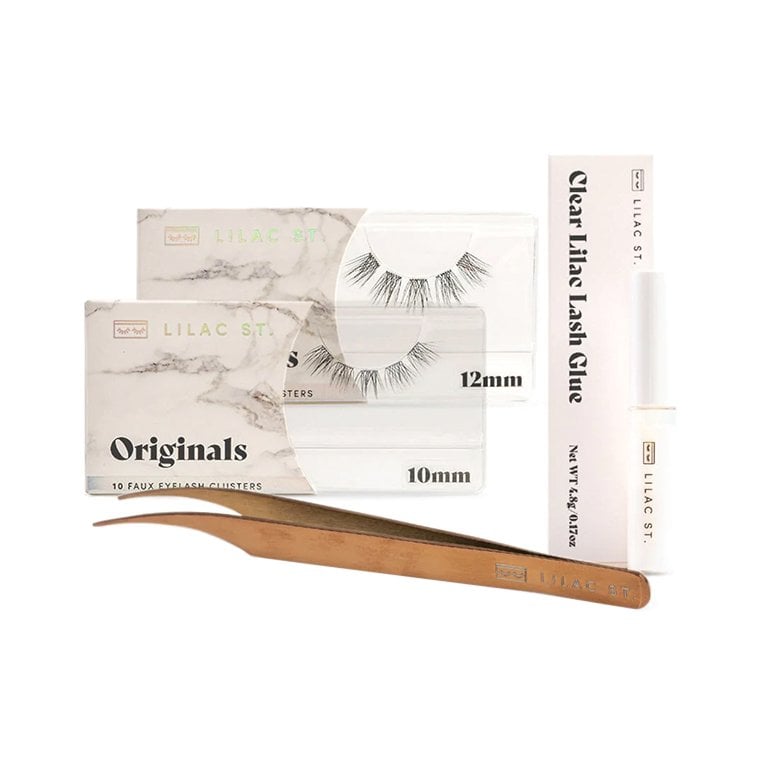 Made from the brand's proprietary Vegan Silk™, the Thrive Causemetics Kristy Faux Lashes frame your eyes with flirty, fanned-out eyelashes. The innovative band design makes them easy to apply, and If you care for them properly, you should be able to wear these lashes up to 30 times. Add them to your cart to get an instant doe-eyed look. Pro tip: If they don't perfectly line up with your natural lashes, you can carefully trim them with scissors so they fit.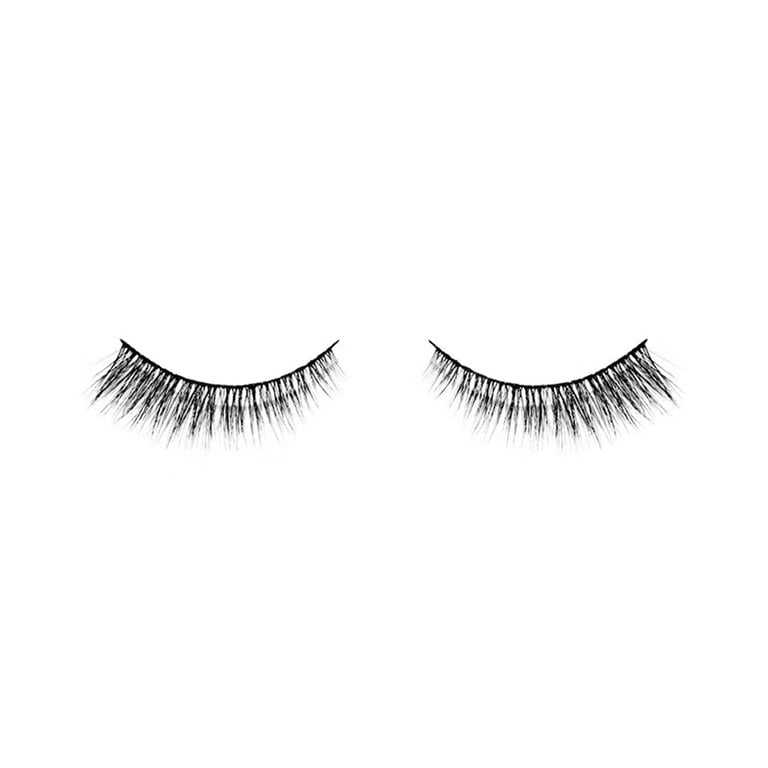 For a budget-friendly false lash option, check out the KISS So Wispy Lashes Multipack. At $12, you get five pairs of high-quality reusable lashes. The So Wispy style is voluminous, bouncy and slightly curled at the ends. Like the other KISS false eyelash offerings, these lashes are criss-crossed for a fuller, more blended look.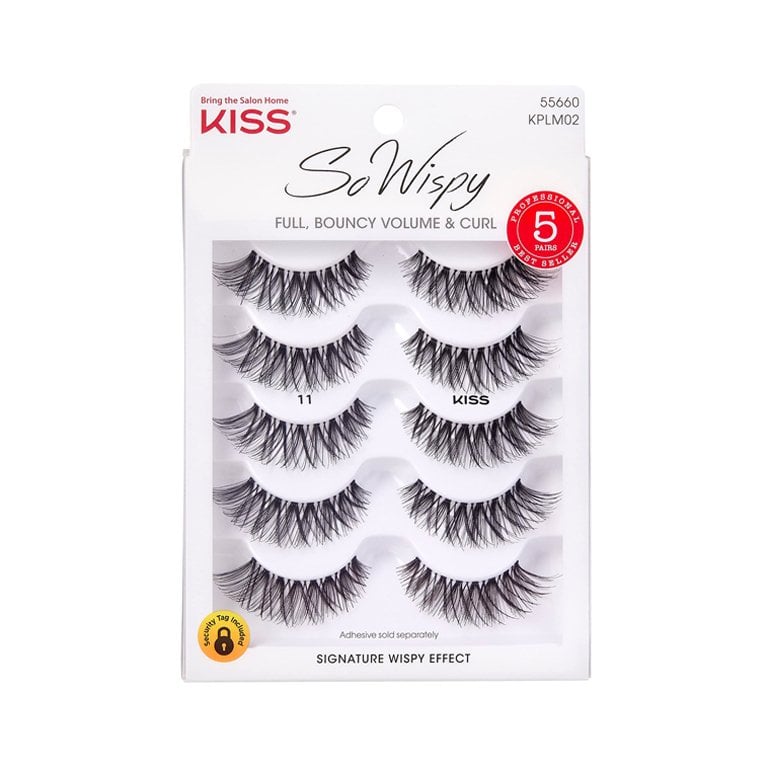 The Best Lash Glues and Adhesives
The innovative NYX Professional Makeup Jumbo Lash! 2-in-1 Liner & Lash Adhesive is a pigmented, felt-tip eyeliner that also acts as an adhesive for your fake lashes. Not only does the liner applicator make it super easy to apply without making a mess or using excess glue, it makes your lash line appear fuller, too.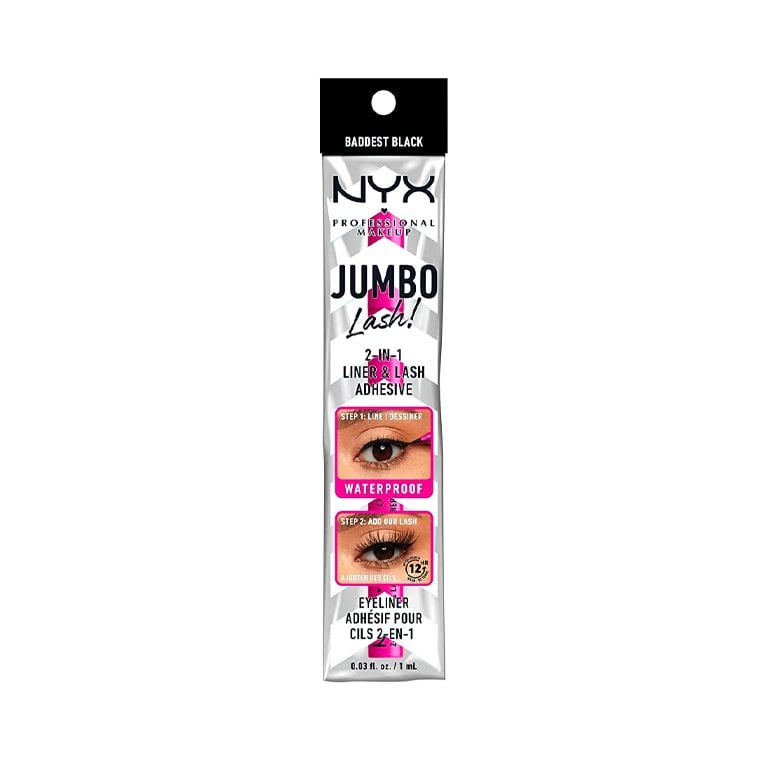 With its ultra-thin brush applicator, the DUO Brush-On Adhesive With Vitamins allows you to be extra precise when applying your lash glue. This adhesive is great for strip lashes and individual lashes. The formula features vitamins A, C and E to nourish your lashes and the skin of your eye area.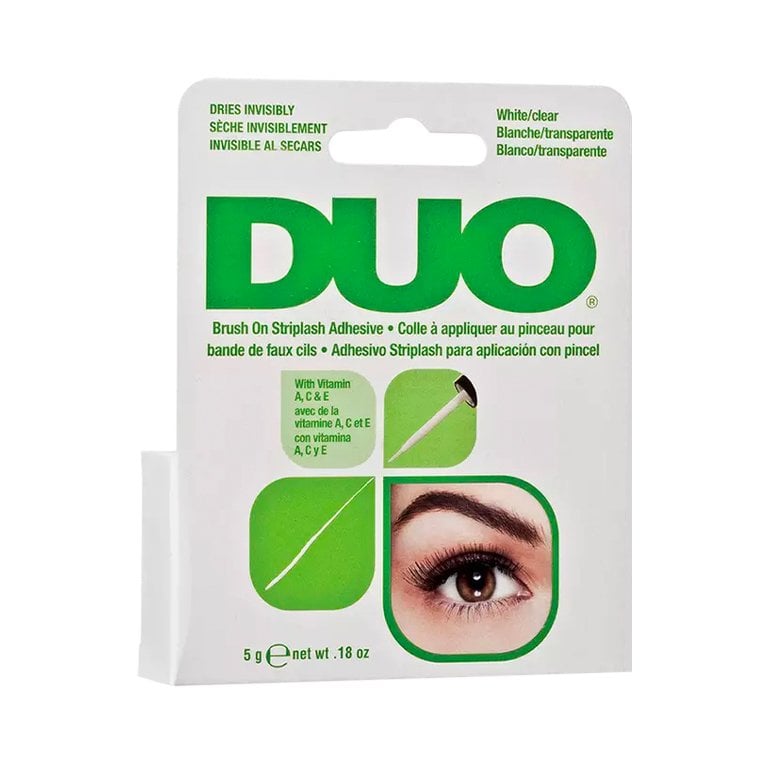 The Best Makeup Removers
When it comes time to remove your falsies — without damaging your natural lashes or leaving glue behind — you'll want one of these makeup removers on hand.
The Lancôme Bi-Facil Double Action Eye Makeup Remover gets our vote because it's gentle enough for sensitive skin and contact lens wearers. The two-phase formula has an oil phase to gently but effectively lift even the most stubborn eye makeup using a lipid concentrate and an emollient-packed water phase to cleanse the skin around your eyes. It even works on waterproof makeup. Be sure to shake the bottle before using it to activate the formula and mix the two phases.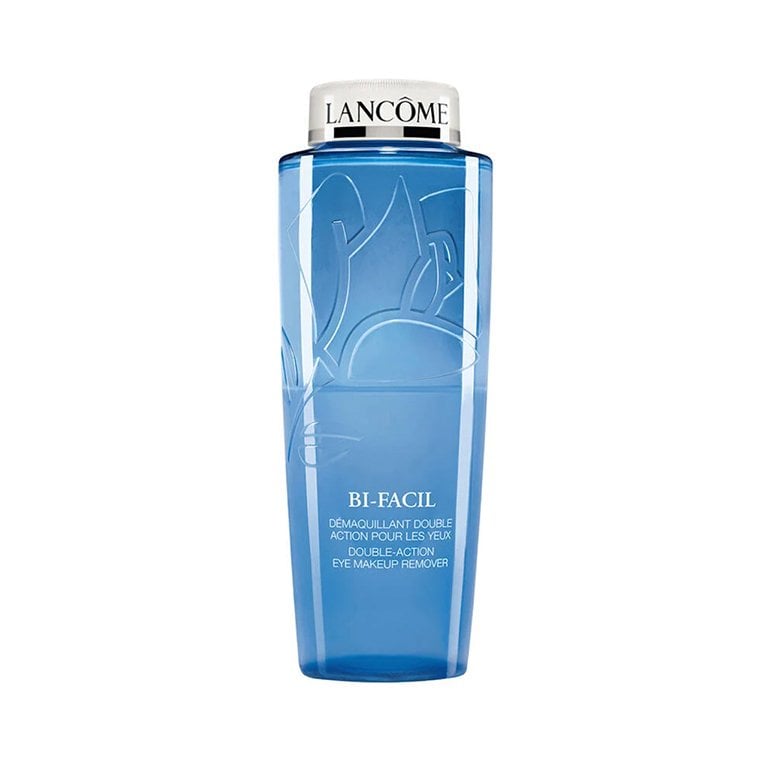 Unlike many makeup removers that leave your skin feeling stripped and dry, the CeraVe Comforting Eye Makeup Remover does not disrupt your protective skin barrier or leave your skin feeling tight. It has a soothing milky texture that comforts your skin without leaving behind a greasy residue.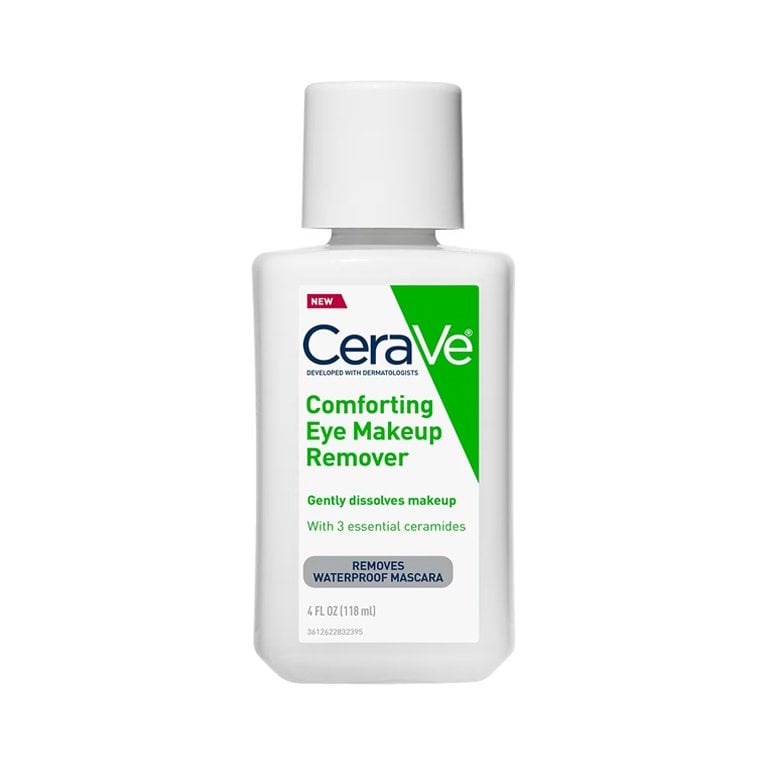 Ophthalmologist-tested and suitable for sensitive skin, the IT Cosmetics Bye Bye Makeup Cleansing Balm Makeup Remover literally melts your makeup away. It begins as a rich, luxurious balm that feels amazing on your skin, then transforms into a nourishing oil. It doubles as a cleanser and a hydrating face mask.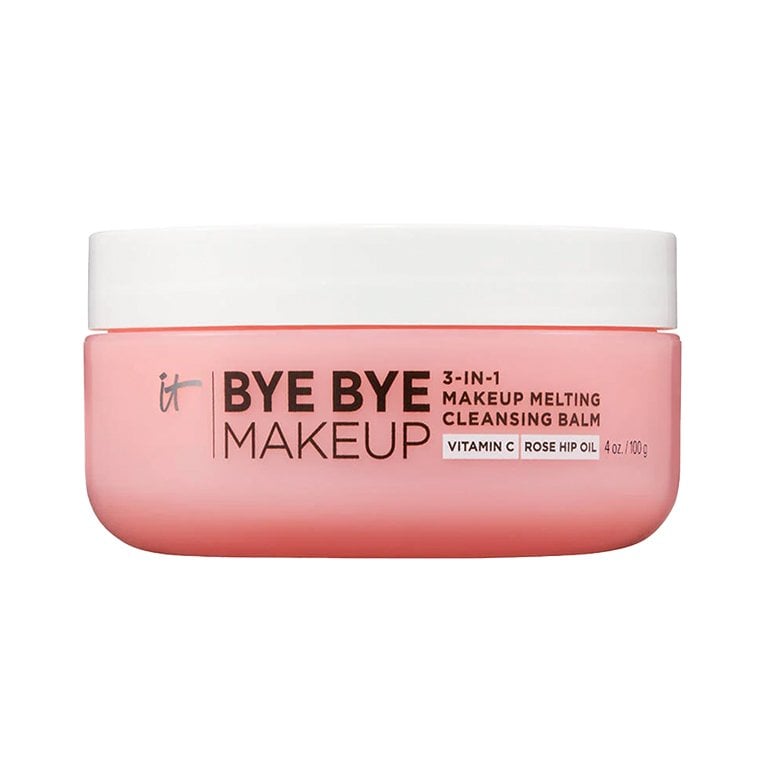 Use the Garnier SkinActive Micellar Cleansing Reusable Eco Pads to thoroughly cleanse your eye area and natural lashes after removing your falsies. These microfiber pads activate with Micellar Cleansing Water. The best part? They're totally sustainable, lasting up to 1,000 washes and leaving behind zero cotton pad waste. You can easily hand wash them with soap and water after using, or even toss them in the washing machine when you want a deeper clean.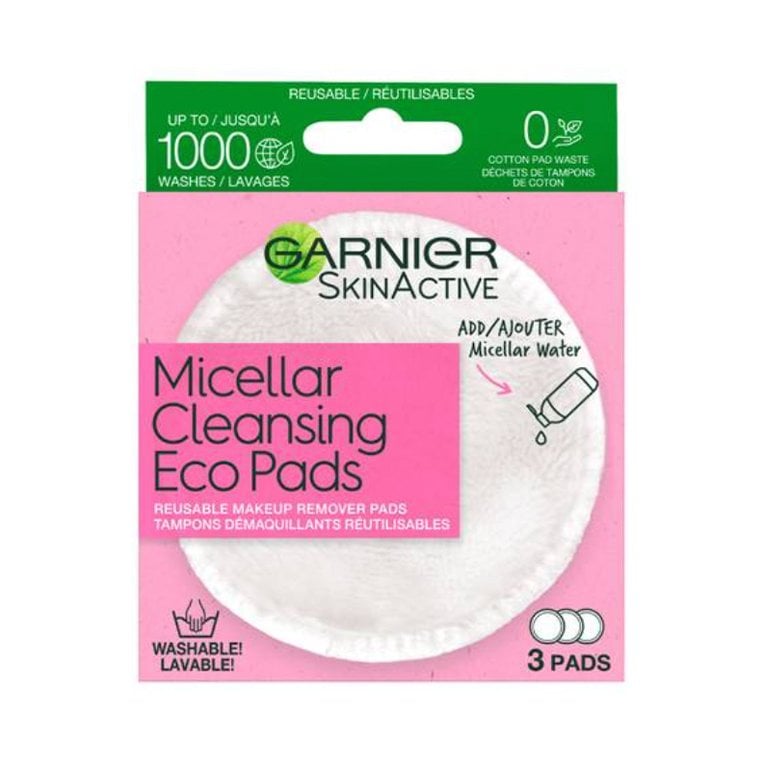 Pair the Garnier SkinActive Micellar Cleansing Water All-in-1 Waterproof Makeup Remover with your Reusable Eco Pads. This dual-phase cleanser gets rid of even the most stubborn waterproof makeup, but it's still gentle on the skin.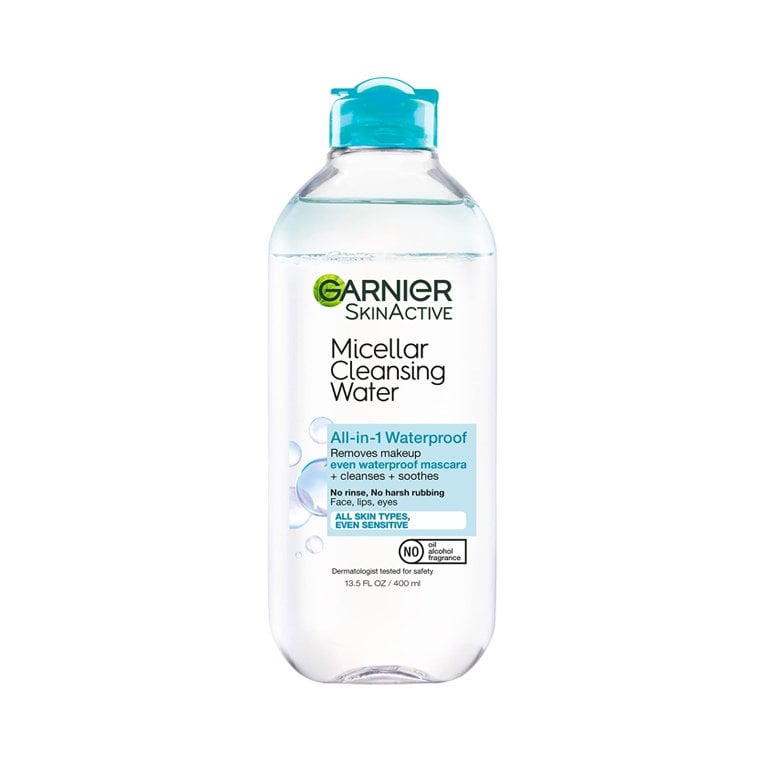 Spickard recommends using an oil-based makeup remover, like the Glossier Milky Oil, so your false lashes will seamlessly slide off after soaking. Formulated with micellar water, oil, comfrey root extract and pro-vitamin B5, this option leaves your skin feeling soothed and moisturized — without clogging your pores.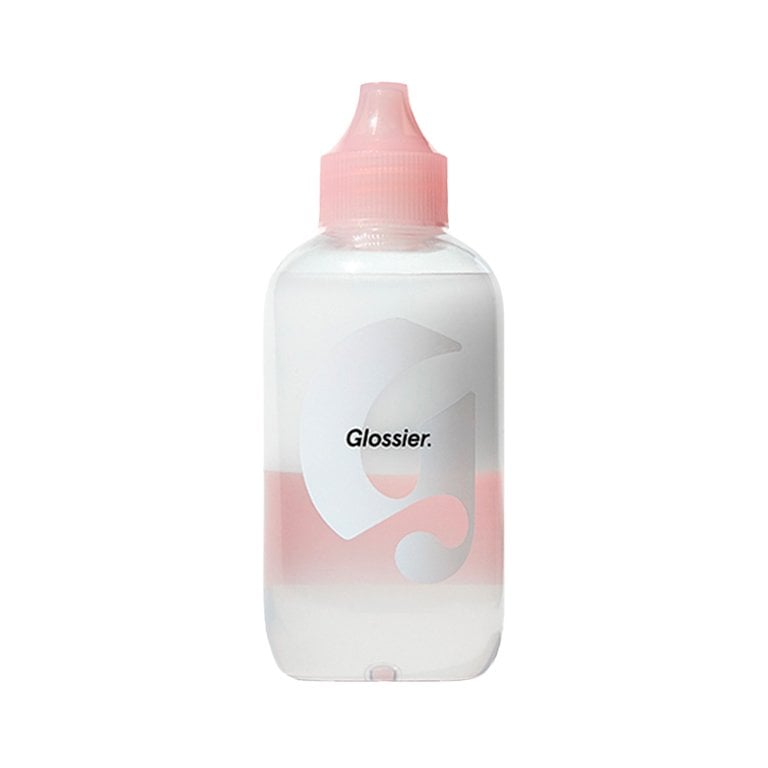 Photography and Makeup: Jonet Williamson
Read more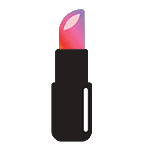 Back to top