Beauty Q&A: How Do I Stack False Eyelashes?
April 16, 2020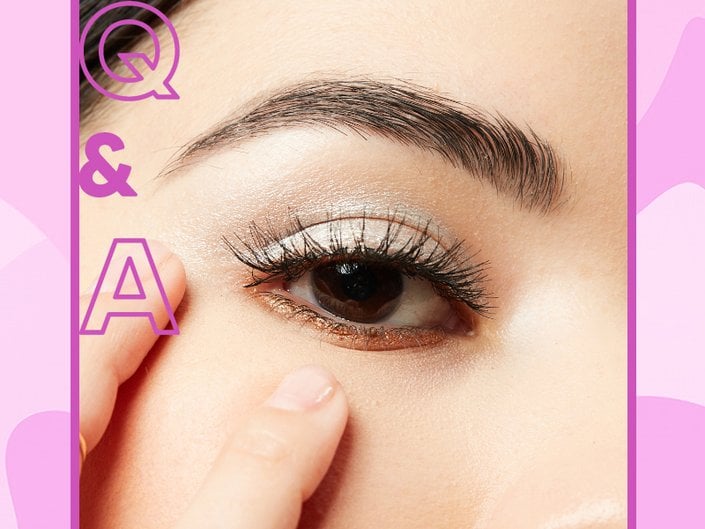 If you ask us, long and voluminous eyelashes are the cherry on top of any makeup look. A couple of coats of a good volumizing mascara or a fluffy pair of falsies have the power to take your look from basic to beautiful in minutes. If you're looking for new ways to level up your eyelash game, try stacking your fake eyelashes. We know it sounds intimidating AF, but trust us when we say this new technique of wearing false eyelashes isn't as daunting as it sounds and is wearable for all kinds of makeup looks. Yes, that includes natural glam beats as well. Here, we spoke to professional makeup artist Tatiana Angel to give us the full lowdown on eyelash stacking.
How Do You Stack Fake Eyelashes?
First, we recommend prepping your eyelashes using the L'Oréal Paris Voluminous Eyelash Primer. Then, pick two eyelash styles you want to stack. "A thin band lash is key to successfully create a stacked falsie look," explains Angel. Some of her favorite styles to stack are the Ardell Wispie and Demi Wispie Lashes because of the flexible and easy-to-use band. Start by applying your first desired eyelash as close as possible to the lash line using a tweezer or eyelash applicator. "Make sure it's dry and in place before moving onto your next lash," she says. Then, take the second eyelash and apply it on the outer corner of your eye. This may require cutting the eyelash to be a little shorter than its original shape to give the eyes a natural and open look. When the second eyelash sits too closely to the inner corners, Angel explains that it can be overwhelming and make your eyes appear smaller.
The most important part about stacking eyelashes is playing with different sizes and dimensions. It all comes down to preference and comfort of the look you want to achieve. "It's incredible what fake eyelashes can do to your eyes, so just imagine what stacking them can do," she says. Finally, finish off with a coat of mascara so all the lashes blend seamlessly together. If you need a recommendation, we love the Maybelline New York Falsies Lash Lift Mascara for its ability to deliver long, voluminous lashes.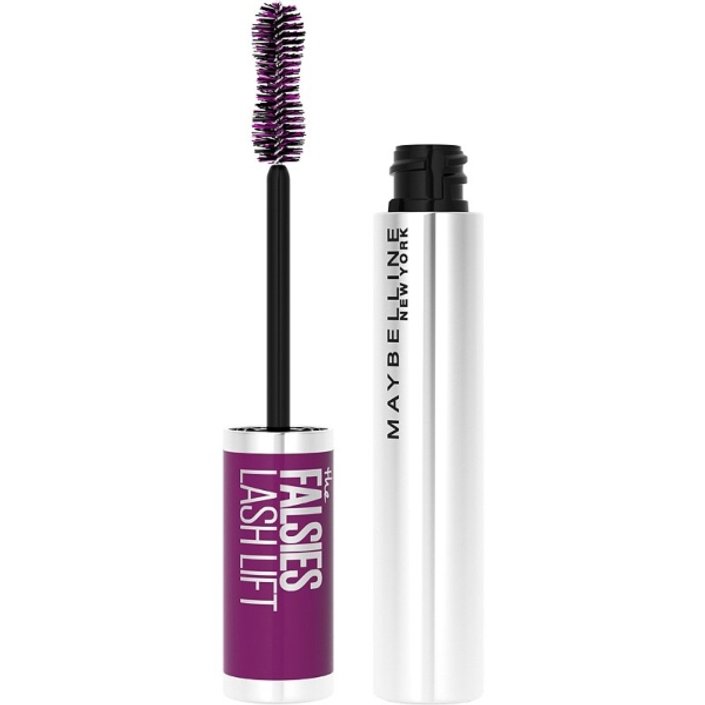 When Should You Stack Your Falsies?
"Stacking falsies can work for any makeup look," says Angel. "Contrary to what most people say about this technique, such as it adds extreme drama, is only for stage makeup and doesn't look real, I started doing this for my clients who wanted a natural glam makeup look. Two lashes doesn't necessarily mean drama." This technique allows you to enhance and customize your makeup look without too much commitment. Once you've figured out which eyelash styles work best for you, the results create a beautiful, flirty, open-eyed look without the discomfort of a heavy eyelash.
Read more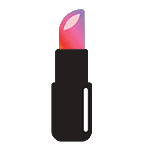 Back to top