The Best Ice Queen Makeup Tutorials on the Internet
October 15, 2019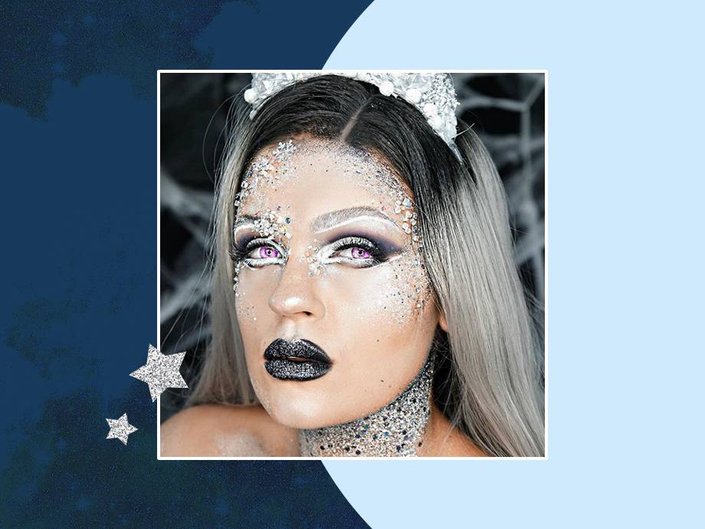 Ice queen makeup is probably the coolest trend you can try this Halloween because it brings together all the tools that make costume makeup so fun — glitter, face paints and most importantly false lashes and trippy lip art. To celebrate our love for the frozen makeup trend, we rounded up four of the best ice queen makeup tutorials on the internet to help you get your chilly look started.
The Narnia-Inspired Ice Queen
Go winter-white with this Narnia Witch-inspired look by Brianna Fox. It's complete with iridescent glitter, wispy white lashes and sparkly craft snow. She even adds pieces of aluminum foil down her neck to replicate falling icicles and a gorgeous, iridescent clad crown.
The Minimalist Ice Queen
If you want to capture the look of the ice queen with a more minimal approach, check out this tutorial by Roxette Arisa. She starts off the look with a natural face and adds a purple cut crease to each eye. To illuminate the look, she adds icey blue highlighter all over her face and body. Finally, she adds an icey brown lip, small stones underneath each eye and snow-kissed brows.
The Dark Ice Queen
For a dark take on the ice queen trend that's perfect for Halloween, follow this tutorial by Julia Salvia. After creating the coolest white and black cut-out eye look with the
NYX Professional Makeup White Liquid Liner
, she applies icy crystals and glitter all over the face, neck and chest. To finish off the look, she applies a black glitter lip and a silver wig.
The All-About-The-Lip Ice Queen
If you want to nail down a detailed icey lip, this tutorial by Pigeon Pie is for you. She starts by applying a turquoise and purple lipstick base and adds a ton of glitter and iridescent flakes over top. Using dried hot glue, she applies small icicle-looking strips and packs glitter on top for the iciest finish.
Read more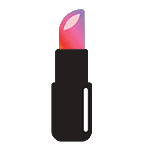 Back to top