Swatch Off! Here's What We Think of the New L'Oréal Infallible Pro-Last Eyeliner Pencils
December 22, 2017
Swatch Off! Where Makeup.com's three assistant beauty editors compare and contrast the latest and greatest palettes and collections in all the land. This week we played with the new L'Oréal Paris Infallible Pro-Last Waterproof Eyeliner Pencils — gel-like liners that seriously don't budge. The collection includes six super-pigmented, waterproof colors that last for hours and hours. Here's what our editors thought:
ALANNA
I love a good pencil liner, and I'm pretty picky about the ones that I smoke into my lower lash line, so to take a break from my beloved Urban Decay 24/7 liners is definitely asking a lot. However, I was wildly impressed with these Pro-Last Liners, not only because of their seriously non-budging pigmentation, but also because of their creamy consistency. They're able to capture that UD wear I really love — but are different enough in pigment and texture to really hold their own in the eyeliner pencil world.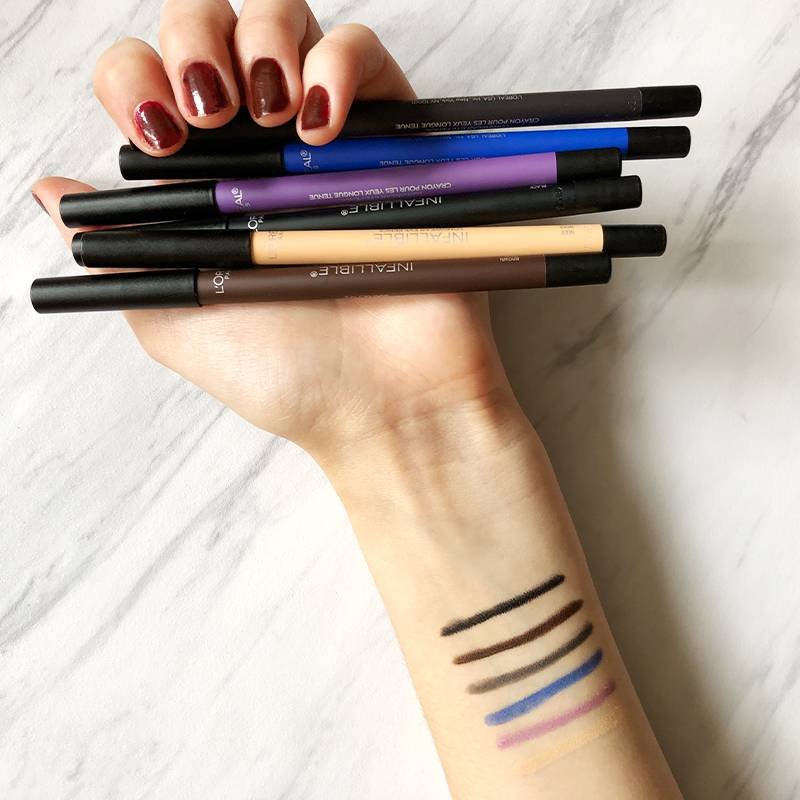 MARISA
I'm not going to lie: My heart definitely belongs with liquid eyeliner, but eyeliner pencils still make their way into my beauty stash pretty regularly. I'm loving the new L'Oreal Infallible Pro-Last pencils for the smooth finish and the fast that it's crazy long lasting. I'm personally coveting the purple eyeliner to add a pop of color to my waterline. Since

Ultra Violet is the color of the year

and a great color to bring out my green eyes, you'll definitely catch me rocking this liner through 2018.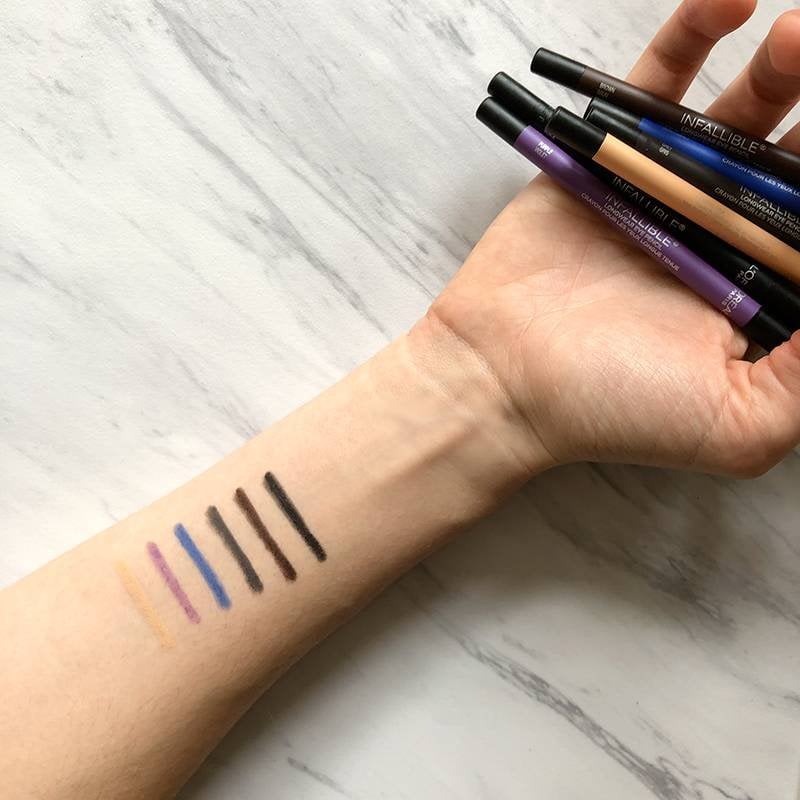 TEMBE
This is the pencil liner that will finally make me a pencil liner girl. Smooth, pigmented and — most importantly — waterproof, this pencil doesn't move. Out of all the colors I played with, the nude shade captured my heart. I love taupey-beige colors on my waterline as opposed to a stark white pencil, so this one was a no brainer. My eyes can get pretty watery throughout the day, and my liner is usually gone by noon — but with the new Pro-Last liner I can pretty much set it and forget it.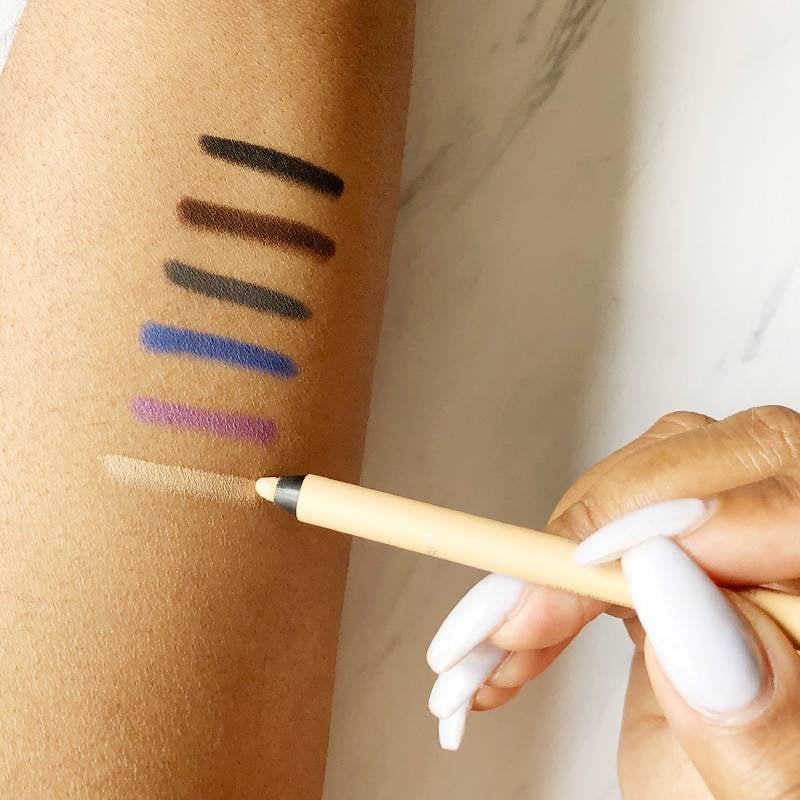 Read more