The Drugstore Mascara Will Give You the Doe-Eyed Lashes of Your Dreams
December 31, 2019
As Makeup.com editors, we're always looking for the next best mascara, whether it's a newly launched high-end tube or one you can find at the drugstore. That's why when the new L'Oréal Paris Bambi Mascara landed on our desks, we knew we wanted to test it out to see if it lived up to the qualifiers that would make it our latest lash obsession. Ahead, read through a chat between associate editor Alanna Martine Kilkeary and social editor Jillian Selzer that breaks down exactly how they tried it, their initial first impressions, and of course, whether it's going to become a staple in their respective makeup bags. 
Alanna: So, Jillian, how would you describe your lashes?
Jillian: First of all, my eyelashes are blonde, so, when I don't wear mascara, it's pretty safe to say I look like an alien. However, when I *do* wear mascara –– literally every day –– I would say they're walking a fine line between needing a little help and, "someone might accuse me of wearing fake lashes, and not in a good way." So, you could say you never know what you're going to get with my lashes. 
A: Sounds like a constant battle! I get what you mean; it can be tough to figure out what formula really works for you. What do you typically look for in a mascara?
J: Volume, volume and more volume. I've been told my lashes have good length (yes, I'm not-so-humble bragging), so I do whatever I can to beef them up a little bit. I can't apply falsies for my life, so I try to fake it 'til I make it, ya know? 
A: I totally feel that. Volume is really important for me, too. Basically, you'd agree that doe-eyes are goals, right? Like you want a mascara that not only makes your lashes feel long, but also makes you look a lot more awake than you usually are, right?
J: Listen, if I'm not doe-eyes-walking, I don't want it. I'm booked and busy, so it's super important to me to look more awake. If I don't wear a mascara that lifts, lengthens *and* volumizes, there's no point in wearing it. 
A: Amen to that. What was your first impression of the Bambi Mascara? 
J: I'll be real, at first I wasn't sure what to expect. You get a lot of different products preaching volume without clumping, flaking, etc., and they don't always deliver. I approached Bambi with major reservations but was ultimately *very* pleasantly surprised with the results. 
A: And why's that? 
J: Because, ALANNA, my lashes have never appeared more voluminous. Okay, that's a little dramatic, but Bambi did give me volume in a way I wasn't expecting. I have high standards (because I'm worth it!), and I expect my makeup to meet them, bar none. And I'll tell y'all, Bambi set a new standard. It's only $10.99, so I don't have to spend a fortune on luxury mascaras or splurge on extensions anymore, which is music to my budget-conscious ears.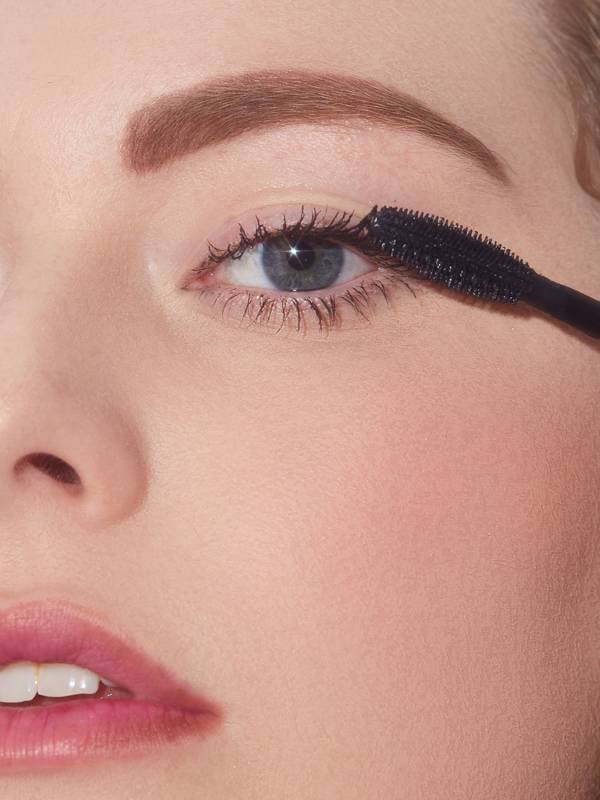 A: What's a metaphor for how you'd say Bambi makes your lashes feel? (And no, saying that they feel actually like Bambi's lashes doesn't count, 'cause we already know that's the case!) For me, it feels like I have fluttering butterflies framing my eyes —  it makes my lashes feel soft, airy and gives them a ton of movement, which I love. 
J: Omg, butterflies –– so cute. I guess this is sort of in line with that, but it kind of made me feel like my lashes had wings? Like chic wings from a gorge tropical bird that say, "I'm here." Every time I blinked I felt like I was flirting with the world, but in a good way. It almost felt like the mascara made my lashes emphasize my facial expressions. I felt I had more presence, and as a Leo, I'm into that feeling. 
A: Jillian, take us through how you applied it the first time. When I first applied Bambi, I noticed how malleable the tip of the brush felt as I wiggled it upwards. It was like I was curling each individual lash with little effort. 
J: Agreed on the curling part! Because the brush has a mix of short and long bristles, I applied it in the middle of my lashes to see how well the mascara coated them. But, the first thing I noticed was that my lashes had a nice, natural curl to them right off the bat. I have a feeling the bristles are to thank for that. I also loved how I was able to use the tip of the brush to add some detail to the inner and outer corners of my eyes. It's so hard to get reach those areas sometimes, so I appreciated the brush was able to do that for me.
A: When it comes to the pigment, did you feel it coated your lashes evenly? I totally love a thick, black finish that doesn't flake — and I feel like Bambi did all three of those qualities justice.
J: Oh, definitely. Usually, when I'm applying mascara, I have to go back in and fill in spots where the mascara gets a little patchy, but I didn't have to do that with Bambi. Considering my lashes are blonde, it's super easy to tell where I (or my mascara, SMH) missed a spot, but the pigment was so rich I didn't even have to worry about that. 
A: How would you rate this mascara on a scale of 1-10?
J: I would give it a solid 8/10. It's definitely better for someone who is looking for volume and little extra oomph for their lashes. If you're looking for something more natural that only gives slight definition, I would try something else. That being said, I always want my lashes full and dramatic, so this is definitely a new staple in my makeup routine.
A: Ditto! I'm totally adding it to my makeup bag as well — I think we have a new affordable lash obsession on our hands!
Read More:
5 Drugstore Nude Lippies to Try
How to Change Your Brow Shape Like a Pro
One Editor Tests Out the Urban Decay Lip Plumper
Read more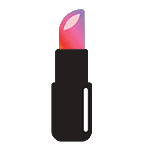 Back to top