One Editor Puts the L'Oréal Paris Brilliant Eyes Liquid Shadow to the Test
January 07, 2020
True life, I've always been obsessed with liquid eyeshadows. Ever since I was young, the thought of applying powder shadow to my eyes frightened me because I was always too intimidated to learn how to properly use different eyeshadow brushes. That's where liquid formulas came in — I could easily tap them onto my fingers or a flat shader brush, apply and be done with it. To this day, liquid eyeshadows are one of my favorite beauty product categories.  So, putting the new L'Oréal Paris Brilliant Eyes Shimmer Liquid Eye Shadow Makeup to the test was a no-brainer when they launched. Read on for my review. 
What I Look for in a Liquid Shadow
As this self-proclaimed liquid-eyeshadow connoisseur (that I solely call myself), there are a couple of things I look for when I purchase a new liquid eyeshadow. One, it has to come in an interesting array of shades — I'm talking, duo-chromes or multi-glitter colors. Two, it has to be extremely pigmented (like to the point where you don't need much product to completely cover your skin), and three, it has to stay put. Although you'd probably assume that these qualities are found in a lot of liquid shadows on the market,  the truth is, they don't always have all three. A lot of liquid shadows I've tested in the past come off patchy when swatched, some colors appear flat, and others (the worst kind!) don't last as long as you'd like. Before I tried Brilliant Eyes, I'd always hunt for a formula similar to the Stila Glitter & Glow Liquid Eye Shadows, which I think balance all three nicely.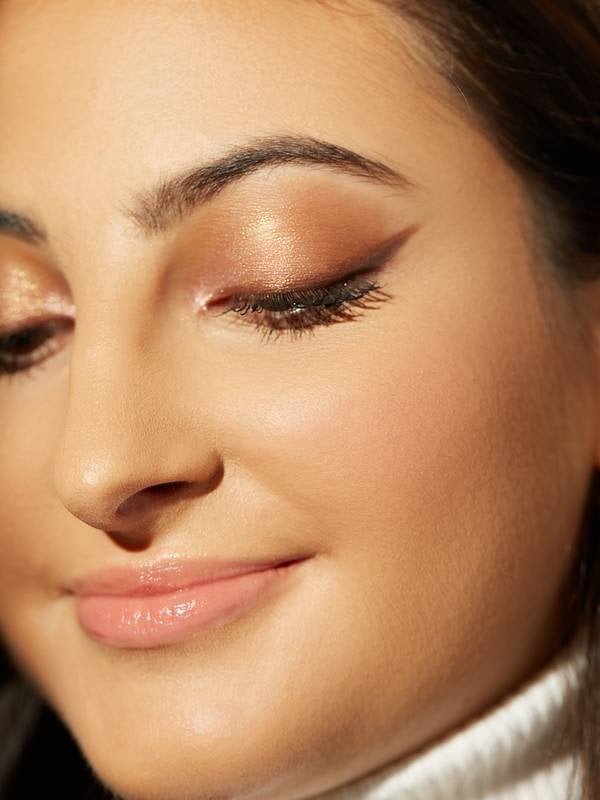 Putting Brilliant Eyes to the Test
When I first swatched and played with Brilliant Eyes, I knew that it was going to be a force to be reckoned with. First up was my color test, and with 12 stunning shades to choose from, it's fair to say that Brilliant Eyes passed with, well, flying colors. I was most attracted to the brighter shades like Crown Gold and Radiant Ruby, but for the sake of testing, I went with colors closer to my comfort zone that I'd wear on the daily: Crystal Shine, a stunning icy peach and Precious Lava, a brilliant orange. What I like about all the shades in this collection is that they give off that multi-dimensional finish I love in a liquid shadow but still stood true to their individual color stories.
As for the pigmentation test, I was also extremely impressed with Brilliant Eyes. The consistency of this liquid shadow is unique because it's a lot creamier than others I've tried. Even better, it doesn't feel drying when applied to the skin; rather, it creates this nice, thick velvety coat of pigment. It doesn't give off that heavy, cakey feeling, and my favorite part was that a little of it goes a very long way. Applying these take little-to-no effort, so that certainly checked off another box on my list. 
My last liquid eyeshadow test, long-lasting wear, is the most difficult. Liquid shadows (especially when worn from day into night) are likely to crease or crack. Brilliant Eyes promises a crease-resistant and flake-proof finish for up to 16 hours of wear — and boy, they aren't kidding. After a full work day, evening event and dinner, I did not find Brilliant Eyes to slip off, smudge or flake once. Not only did this formula withstand the hardest test of all, but it also did it while remaining as glittering and pigmented as it was the moment I applied it.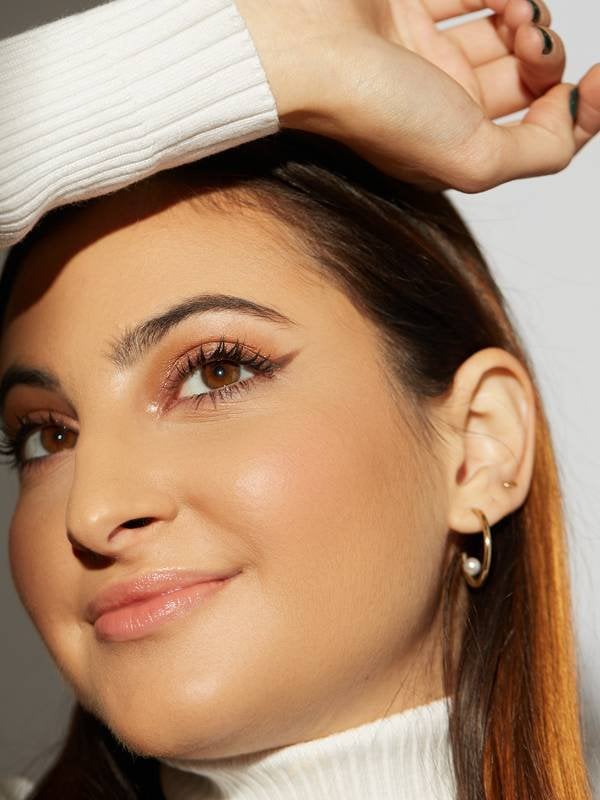 Final Thoughts
I have to say, I'm pretty blown away by this liquid shadow. For $12 (nearly half the price of other, similar formulas), you're getting a well-balanced shadow that's multidimensional in color, extremely pigmented and totally flake-free. Brilliant Eyes is the liquid shadow that might just encourage you to trade in your powder shadows — and that's coming from a self-proclaimed liquid eyeshadow connoisseur, so it means a lot.
Read More:
7 of the Best Powder Foundations and Why You'll Love Them 
7 Hydrating Lipsticks for a Moisturized Pout 
How to Fix Any Eyebrow Mistake
Read more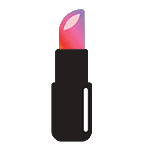 Back to top