Calling All Margarita Lovers: This Makeup Look is Like 5 O'Clock, But Better
August 07, 2018
We never know what we'll find on Reddit's Makeup Addiction. Will it be a game-changing makeup hack? A makeup look inspired by a pesky insect? A new eyeliner trend we're inspired to test out at our desks immediately? We never, ever have any idea what we're getting ourselves into, and that's part of the fun. The same could be said about today, a boring Tuesday with a lot of time standing between us and the weekend. Thanks to Reddit, we have the perfect way to solve your Tuesday blues: a Margaritaville-inspired eye makeup look that won't leave you with a hangover on tomorrow — but it will leave you with a good amount of Insta likes.
The look was created by Amy Johnson, a.k.a. Anecdotes of Amy on Reddit. The look's brought in a ton of comments, a few of which resonate with us on a personal level. "Beautiful! Now I want margaritas, which isn't a bad thing!" Comments MaeLikesPenguins. "I seriously love the color choice, and the little lime slices are adorable!" Another one that gets us was from Redditor Playing The Angel: "Came for the Jimmy Buffett title; stayed for the absolutely mind-boggling eye look. Good job."
We don't know about you, but we're feeling inspired to use fimo cane in our eye makeup looks more often. You probably know them as a way to decorate your mani, but we're ready to leverage it for an Insta-approved eye makeup routine. Who's in?
Read More:
8 New Products We're Loving at Ulta This August
This Lancôme Fragrance Is #2 in the Country But #1 In Our Hearts
The Internet Is Freaking Out Over This Olive Garden Makeup Palette — Us Included
Read more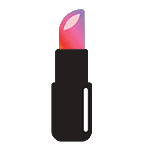 Back to top