Mermaid Eyes Are Officially Trending — Here's How to Get the Look
January 27, 2020
Makeup lovers across the board have been there. You find an uber-cool eyeshadow tutorial on Instagram, decide it looks easy enough to recreate and set out on a makeup adventure fully prepared to have the end result making you look like a glamazon. We hate to say it, but most of the time, the tutorials are not nearly as easy as they seem, and our botched makeup attempts makes that oh-too clear. That being said, when we started spotting the mermaid tears trend all over the 'gram (thanks, hours of popular page scrolling) and on our favorite celebs, we obviously still had to try and recreate the bright colored, inner corner, pop of color look. After teaming up with New York-based makeup artist Jonet Williamson, we're happy to report that the mermaid eyes look is seriously easy, totally attainable and as chic IRL as on  IG. Ahead, Williamson is sharing exactly how you can master the mermaid eyes vibe in minutes. 
STEP #1: Complete Your Base 
Normally, you start with your eyes and follow with foundation (hi, fallout). But when comes to achieving mermaid eyes, it's going to be the reverse. "Because the shadow in the inner corner is placed in such an abstract way, trying to blend your concealer up to it would cause the shadow to blend with the concealer and look a bit messy," says Williamson. She adds that you should set your under-eye concealer, then proceed with shadows. 
STEP #2: Choose Your Shadows 
This look is all about fun, bold colors in the inner corner. To make the neon shades really pop, Williamson suggests pairing the bright inner corner with other shadows across your lid. "Take whatever lid color you're going to use, whether it be a matte nude shade or a subtle shimmer shade, and blend it all the way across your entire lid, stopping at the crease." Not sure what hue to choose for your lid's wash? Williamson suggests using cool tones like silver and champagne for fair skin tones and warmer hues like gold and bronze for deeper complexions. 
STEP #3: Pop on Eyeliner 
Next up? Eyeliner, if you so choose. It's definitely not necessary to get the mermaid tears vibe, but we get it if you can't go without a wing. "If you're going to wear liner, you should do either a half wing or just make sure that your liner doesn't go all the way into your tear duct," says Williamson. Stopping your liner there will ensure it doesn't interfere with the focus. 
STEP #4: Use a Neon Shade in Your Inner Corner 
Now onto the star of the show, the actual mermaid tear. "For your neon shadow shade, you want to either use a cream shadow or super pigmented matte shadow," says Williamson. Our favorite eyeshadow for the mermaid tear look is the NYX Professional Makeup Vivid Brights Créme Colour. If neon hues aren't for you, a pastel shade can achieve the same vibe, too.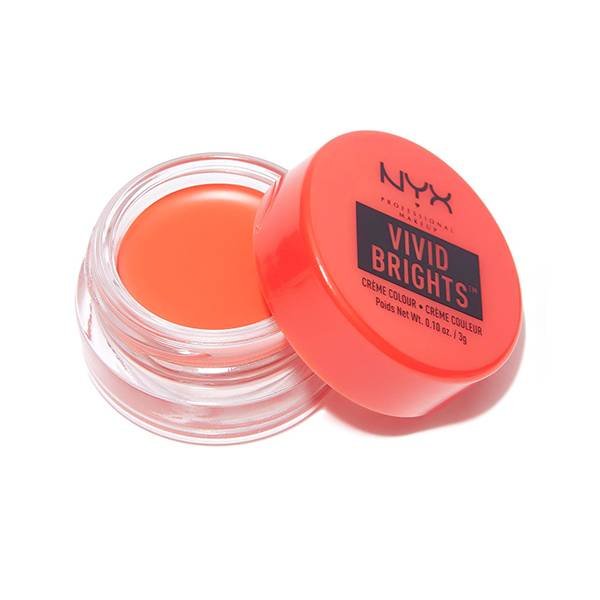 Next, grab tiny shader brush and pop the color into your inner corner, with the highest concentration of color in the center of the tear duct. Williamson says you should use a slightly fluffier brush to blend the color out and up toward the top of your lash line where your eyeliner stops. "Also blend it out on the bottom lash line, just a little bit, so that if you place your pinky finger in your tear duct it's the size of the placement of the neon shadow." Essentially the shadow is applied to look like an open triangle. 
STEP #5: Balance the Look With a Natural Accents
"Keeping the lips and cheeks subdued is the key to elevating this look in a chic way," says Williamson. She recommends opting for a lip color that's close to your natural flesh tone. What's more, she says you can use the same shade on your lips for your cheeks. "I prefer matte or satin lips with this look to keep the focus on the eyes." 
Read More:
9 Hair Serums You Didn't Know You Needed 
Why Your Blush Looks Splotchy — And How to Fix It 
Read more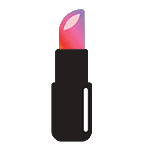 Back to top