We're Seeing Double With This Mismatched Eye Makeup Tutorial
November 09, 2020
The
best eye makeup looks
start with a very simple concept (like
contrasting colors
) and elevate it to the next level. Not sure what we're talking about? Look no further than Instagram artist
Aniyah Smith
for about a million examples on her feed. Or check out the tutorial she created just for us below, in which she explains how to do a bold, mismatched eyeshadow look.
STEP 1:

Create Your Crease Outline

Smith focuses on complementary colors and shapes here. Picking up the bright yellow shade in the NYX Professional Makeup SFX Brights Face and Body Paint in Brights palette, she starts by tracing her crease with a thin line from the inner corner to the halfway point of her lid. Next, she leaves a little negative space and then finishes the outline of her outer crease with the bright blue shade from the same palette, winging it out to her outer corner.

STEP 2:

Add Your Opposite Colors

Using a thicker, flat shader brush, Smith fills in the inner half of her lid — from the inner corner to the halfway point exactly underneath the yellow line — with the blue hue, leaving negative space in between so that the crease liner remains floating above it. Next, she uses the same brush to apply the yellow shade underneath the blue wing.
STEP 3:

Repeat On Your Other Eye, With the Colors Inverted

On the opposite eye, Smith uses the blue liner in the inner part of her crease, followed by the yellow liner on the outer half of her crease. She then goes in with the yellow on her inner lid and the blue on her outer lid.
Read more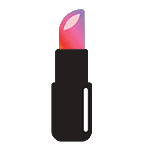 Back to top