Swatch Off! Here's What We Think of the New NYX Love You So Mochi Palettes
December 29, 2017
Swatch Off! Where Makeup.com's three assistant beauty editors compare and contrast the latest and greatest palettes and collections in all the land. This week we played with the new NYX Professional Makeup Love You So Mochi Eyeshadow Palettes — inspired by the sweet Japanese treat. The collection includes two super pigmented palettes — one filled with bright, poppy colors and the other with berry-toned neutrals. And we can't decide which one we love more! Here's what each editors thought:
ALANNA
I have to say, guys — I can definitely see this becoming my go-to everyday eyeshadow palette (and that means a lot since I've been rotating out the same exact palettes for years on a daily basis). I love the texture of these shadows, but even more so I love the pigmentation. They give off an extremely smooth, thick swatch, and it takes very little product to achieve a really noticeable look. My favorites in this palette are definitely the champagney-bronzes and the gorgeous purple. Love, love love.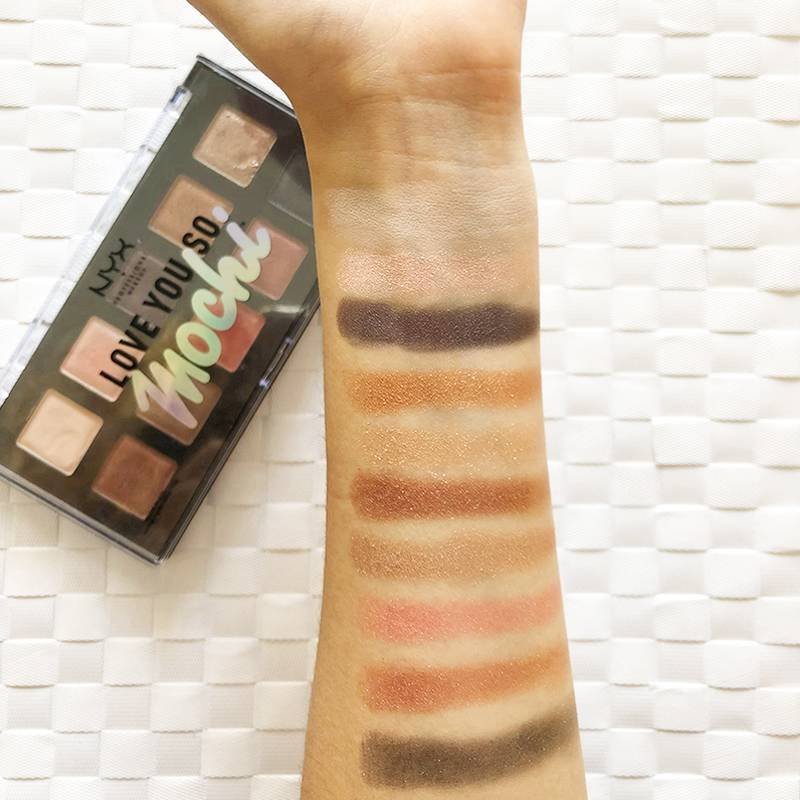 MARISA
What I love most about the NYX Professional Makeup Sleek and Chic Love You So Mochi palette is that it contains all of the neutral shades you need to create an ideal day-to-night look. I'm particularly obsessed with the gold shadow with a shimmery finish (top row, far right) for daytime wear and the dark, metallic granite shade (bottom row, far right) for nights out. Bonus points for the fact that these are squishy like mochi because it makes putting on the product extra fun.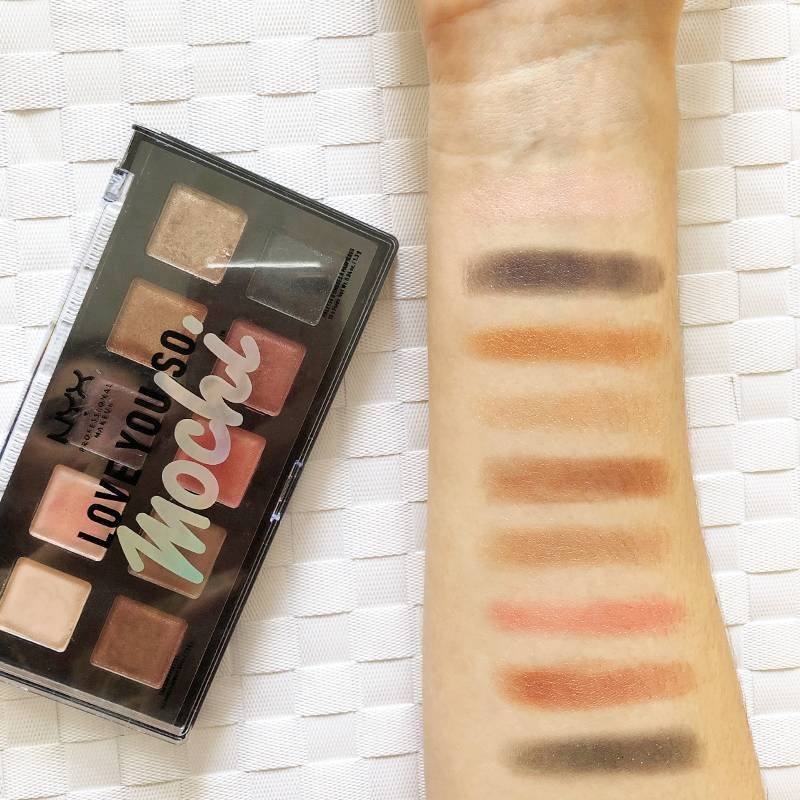 TEMBE
I swatch a lot of shadows, so it's rare that I'm impressed by the payoff of a palette — especially after just one swipe. This one had me shook — the colors are so smooth and creamy, and one swipe was all it took to create some serious swatches. I can't wait to play with these on my eyes, and I can totally see myself using both palettes on a regular basis. I'm currently daydreaming about Electric Pastels — you can't beat the color story and the quality. These are a must have!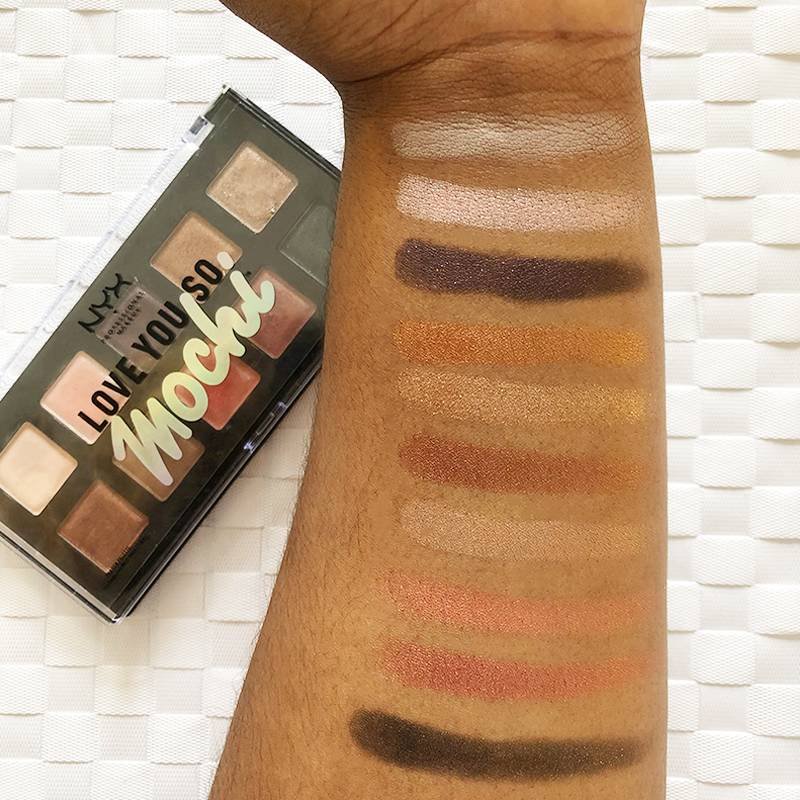 Read more