This Pastel Blue Eye Makeup Is the Festival Look You've Been Searching For
March 14, 2019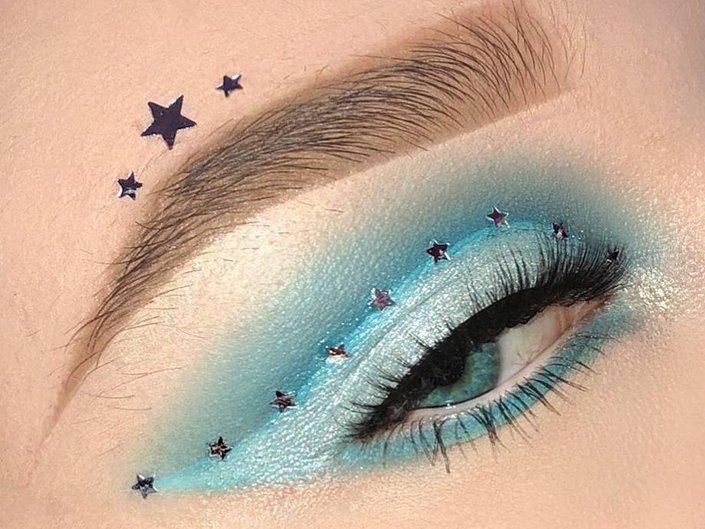 Scrolling through Reddit's Makeup Addiction is the sort of makeup inspiration we crave: unique eyeshadow looks that stun, lashes that wow and highlighter that's so glowy we can't look away. A recent makeup discovery that fits the bill is named "angel baby," and the look consists of a frosty blue pastel winged eyeshadow with the perfect inner-corner highlight. Created by a Redditor named Molly (a.k.a Makeup by Molly on the 'gram), the look already has 2.2K upvotes and a generous amount of *super* positive comments. Makeup lovers everywhere can't get enough of the look — so let's break it down, shall we?
"My inspiration for the look came from a couple of different places," Molly explains. "I'd done a devil look not too long ago on Instagram and had really wanted to do a matching angel piece, so that's where this all started." In contrast to Molly's red devil look, angel baby is quite literally the opposite. It features star-shaped embellishments made for your social feed, festival season or real life if that's your style.
"I've always loved the '60s and the fashion and beauty of the era," Molly continues. "One of my favorite style icons (especially in terms of makeup) has always been Twiggy. I love how her makeup showed that the eye can be graphic and bold, but still glamorous and soft at the same time. I loved the frosty, pastel tones that became popular in the late '90s/early 2000s. And for this look it seemed only fitting that I pulled a lot from the outfits of icons like Baby Spice and Lizzie McGuire."
If you're feeling inspired to recreate the look at home, you should know that a majority of the products she used for her eye makeup are from the UK:  PLouise base in Rumour 02, Beauty Bay EYN Bright Palette in the shade Pacific Dreams, Inglot Body Pigment Powder in 180, Essence Loose Glitter in Star Child and Makeup Revolution Cut Crease Canvas shade Halo White. It shouldn't be too hard to find dupes for these products, though. Once you have a similar look going for you in terms of the blue shadow, add your finishing touches, like mini star embellishments in your crease and above your brow.
"I wanted to take those ideas and mash them together into something that was glamorous and pretty, but still had that brightness and fun," Molly finishes. Clearly, she hit the nail on the head and you can bet we're unearthing our pastel blue eyeshadow right now.
Read More:
Here's How to Apply Bronzer the Right Way
The 5 Best Makeup Erasers You Need ASAP
How to Clean a Spoolie Brush Because Yes, They Need It
Read more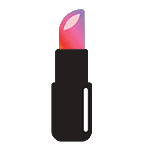 Back to top