The Pearl Cut-Crease Eye Makeup We Challenge You to Film on TikTok
May 29, 2020
STEP 1: Apply Your Eyeshadow

Begin your pearl cut-crease look by applying a two-toned eyeshadow combo to your lids. Here, we used the Urban Decay Wired Palette in Savage and Slowburn. Start by applying Savage, a hot pink hue, to the inner half of your lid and crease and blend it out toward the inner corner. Next, apply Slowburn, a vibrant red, to the outer half of your lid and crease and slightly wing it out. Bring both colors underneath the eye, and make them meet at the center of your lower lash line.

STEP 2: Get Your Eyelash Glue

Next is the fun part: applying your pearls. You can pick up whatever size pearls you like at your favorite online craft store or even on Amazon. Then, grab an eyelash glue — we recommend the Duo Brush On Adhesive — and place it on the back of each pearl. Let the glue sit there for a few seconds to ensure that it gets tacky, and then pick up the pearl with tweezers.
STEP 3: Apply the Pearls

Apply each pearl in a curved line with the tweezers. The easiest way to get your shape is by following the natural downward curve of your crease. You can use as many or as few pearls as you want, spacing them closer together or farther apart. Feel free to overextend your line of pearls to your temple, too. Let your creativity go wild here!
Art Direction and Makeup: Melissa San Vicente-Landestoy, Photography: Luis Omar Landestoy
Read more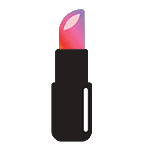 Back to top