A Pizza Eyeshadow Palette Officially Exists and This is the Best News You'll Hear All Week
December 11, 2018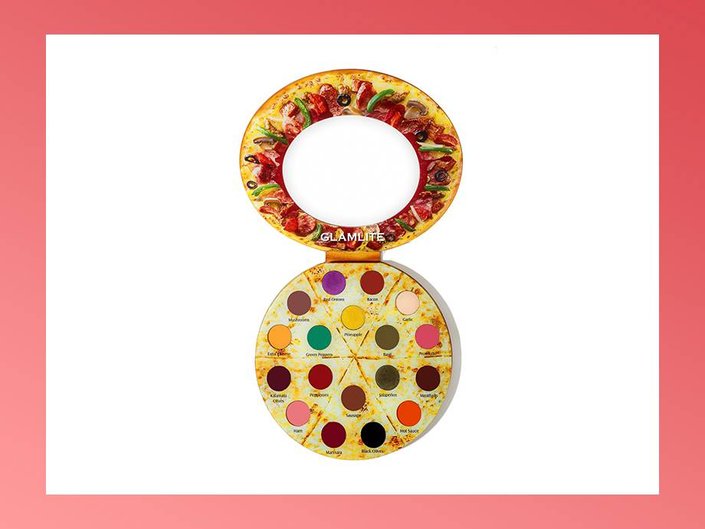 We're not new to food-inspired makeup — it's everywhere. There's lollipop-inspired lip gloss, a luxe holiday collection to fulfill your chocolate cravings and eyeshadow palettes that smell like snack time. And then there was the time the Internet basically exploded over the Olive Garden eyeshadow palette conspiracy (we're still not over it). To contribute to the world of food-inspired makeup and delight pizza lovers everywhere, the world is now blessed with a new level of deliciousness thanks to the Glamlite Cosmetics Pizza Palette. It's the first-ever pizza-themed eyeshadow palette in history, so let us all document this day as one to remember forever.
The palette contains 18 matte shades and a few shimmers, all of which have names inspired by pizza toppings: marinara, bacon, red onions, garlic, ham and pineapple. The shades correspond to the color of the actual food item, so you'll find that pineapple is a vibrant yellow, red onions are purple and green onions are — you guessed it — green. The pizza-inspired packaging contains a mirror, too, so that you can bring a fun eye look to life, wherever, whenever.
"I've always had a passion for makeup but have always felt out of place in an industry that frequently focuses on perfection," explains Glamlite founder Gisselle Hernandez. "Sitting in a pizza themed room, decked out in pizza wear while shooting the world's first pizza-inspired makeup palette was the most liberating experience of my life. For the first time in my life, I no longer cared what people thought about me because being my true self is more important than anything!"
The Pizza Palette officially launches December 12 (at 8 am PST, if you're counting down the minutes) and will cost $40. You can purchase it at Glamlite.com.
Read More:
The Ulta Holiday Beauty Blitz Sale Is Here and It's the Best Holiday Surprise
Snitchery Shares the Top 5 Products On Her Holiday Beauty Wish List
Three Kiehl's Gift Sets So Cute, You'll Want Them All
Read more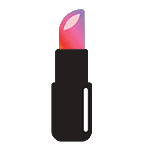 Back to top