Makeup Tutorial: A Surprisingly Wearable Pop-Art Wing
January 13, 2020
In 2019, we saw our fair share of eyeliner trends — inner corner pop of color, cut crease liner and hollowed-out cat-eye — and we have no doubt that the momentum will continue into 2020. If you're not quite ready to start layering on the neon liners and sketching intricate designs on your lids, but you still want to play with color, this pop-art inspired stencil wing will suit your makeup style. 
Using only two colors to create the look, black (easy enough) and purple, this is the perfect introductory look to the graphic eyeliner trend if you crave something wearable. Better yet, makeup artist Jonet Williamson makes it super easy to recreate in her three-step tutorial, ahead.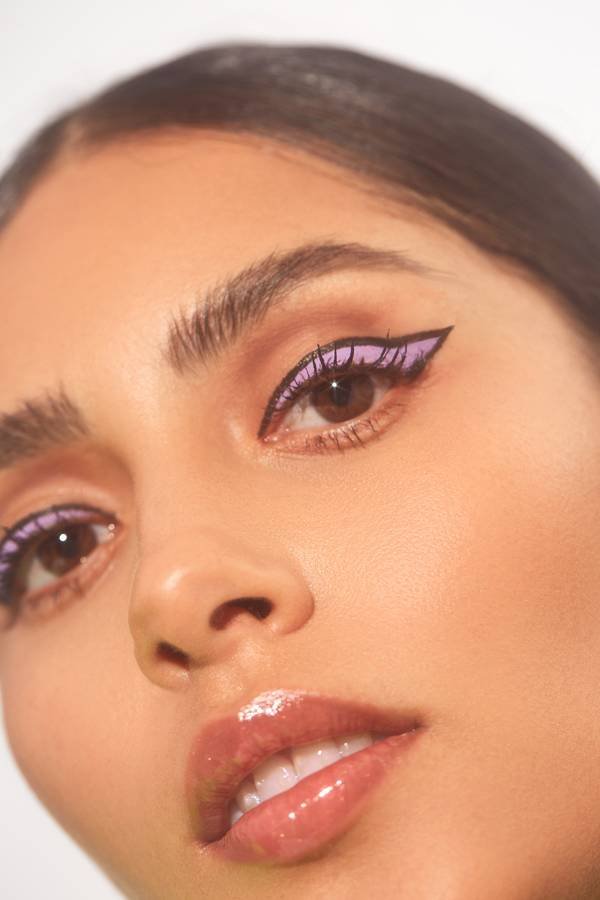 STEP #1: Start With Base
This may be an eyeliner look, but first things first, you need to tend to your eyelid before we dive right in — and this calls for eyeshadow. You want to create a soft cut crease on your eyelid using any taupe or darker brown eyeshadow shade. Apply it with a pointed crease eyeshadow brush to make it sharp and precise. Then, you're ready for liner.
STEP #2: Start With Your Colored Liner
Begin drawing on a winged eyeliner shape, but making it thicker than you normally world. This will give you a chunkier, bolder wing. We used the NYX Professional Makeup Vivid Brights Liner in Vivid Blossom.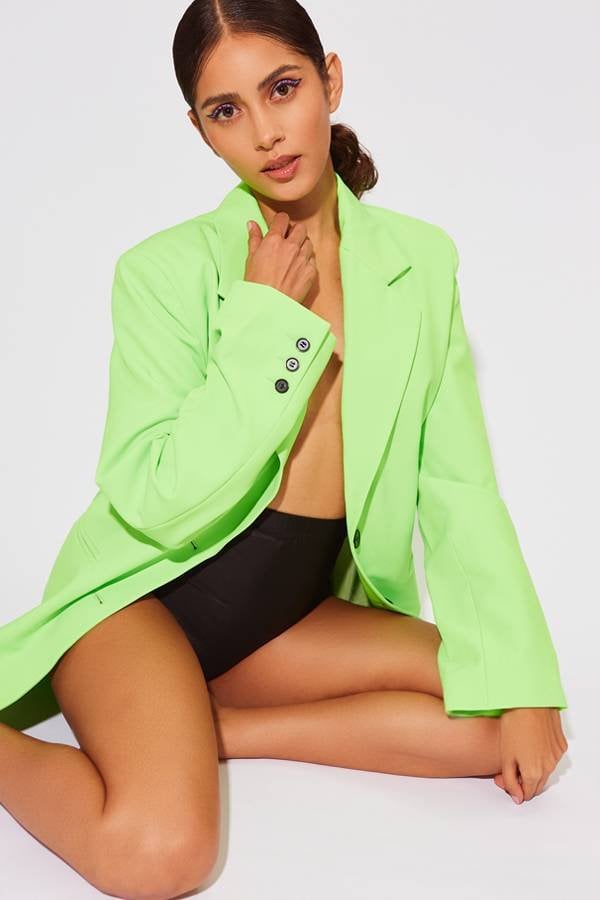 Expert tip: "One trick that I like to use for graphic liner is to sketch out the shape with a light eyeshadow beforehand," says Williamson. "Use a color that's one shade darker than your skin tone, then once you get it just the way you want it, go back and fill it in with the liner."
STEP #3: Outline in Black Liner
With a pointed felt-tip black eyeliner, like the Maybelline New York Hyper Easy Liquid Pen No-Skip Eyeliner, go around the wing shape you created in step two to outline it. 
Read More:
6 Winged Eyeliner Hacks That Will Help You Master the Look
SOS! How Do I Stop My Cream Eyeshadow From Creasing?
The Best Graphic Eyeliner Looks of 2019
Read more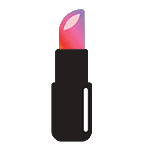 Back to top