How to Use Pressed Flowers to Create a Gorgeous Eye Look
December 23, 2020
Floral eye makeup for spring or summer? Not groundbreaking. But for winter? It definitely is, especially if it's a pressed flower eye look like the one seen here. Makeup artist Jonet Williamson paired dried flowers and greenery with a burgundy statement eye and glowy skin to create an ethereal look that's a nice change of pace from more traditional winter makeup looks. With the right supplies, the look is easy to recreate. Follow Williamson's step-by-step guide to learn how.
STEP 1:

Start With a Clean Eye

You don't need to prep the eye with a neutral shadow or primer, the only exception is if you want the eyeshadow you'll apply in step two to look more vibrant. In that case, Williamson says you can apply a matte eye primer like the Urban Decay Eyeshadow Primer Potion to start.




STEP 2:

Apply a Swipe of Eyeshadow on Your Crease

Williamson dipped a wet eyeshadow brush into burgundy pigment (to get the look, try the NYX Professional Makeup Ultimate Shadow Palette in Phoenix), and then swiped it across and slightly above the crease starting at the inner corner. Tip: To see where your crease falls, look straight ahead in the mirror. "This will show where you can place the shadow without it disappearing into the crease when you open your eyes," she says.



STEP 3:

Adhere Your Flowers

Before adhering your flowers (which you can find on Amazon), play with the placement. Once you've settled on an arrangement you like, apply a dot of eyelash glue directly onto the face in the center of where you want each flower to go. Use tweezers to carefully pick up your flowers and press onto your face. "If it's lifting on the corners, you can add more glue so it lays flat," Williamson says. To add to the look, you can apply greenery (like Williamson did here) or other types of embellishments like rhinestones or pearls.



Photography: Chaunte Vaughn, Art Direction: Melissa San Vicente-Landestoy, Associate Producer: Becca Solovay, Senior Visual Designer: Hannah Packer, Makeup Artist and Hair Stylist: Jonet Williamson, Wardrobe Stylist: Alexis Badiyi, Digital Tech: Paul Yem, Model: Shreya Aditya Chaudhary
Read more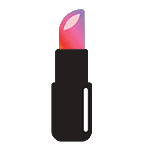 Back to top