This Rainbow-Inside-a-Rainbow Eye Makeup Look is Trending on Reddit and We Can't Stop Staring
August 02, 2018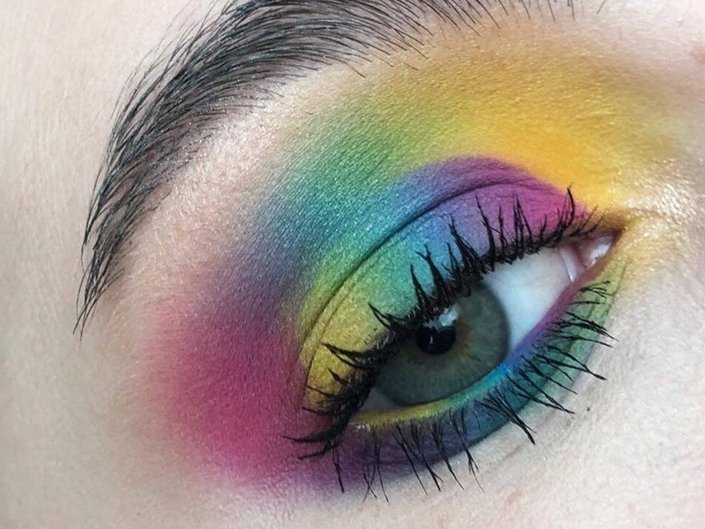 We've seen a lot of rainbow makeup looks in our day — including the good, the bad and a few life-altering masterpieces like James Charles's iconic rainbow cut-crease or NikkiTutorial's vibrant Pride Month Eyeshadow look. On today's Reddit Makeup Addiction sweep, we discovered a new take on rainbow eyeshadow from a Redditor and self-taught MUA named Madelyn Mettler. "I heard you like rainbows, so I put a rainbow inside a rainbow," writes Mettler as a way of introduction to this super-perfect, super-pigmented eyeshadow look. Yup, we like it a 'lil.
The best part about this look is that Mettler brought it to life using nearly entirely drugstore products (insert praise emoji here). In the Reddit thread, she listed the products used: NYX Ultimate Brights Palette, the NYX Jumbo Eye Pencil in Milk, NYX Prismatic Eyeshadow in Girl Talk, Maybelline Lash Sensational, Maybelline Fit Me Concealer and Maybelline Brow Precise Fiber Volumizer in Deep Brown. She completed this look on one eye in just 25 minutes, and we're blocking off a chunk of time on our calendar for let's say, two hours.
We can't forget to mention that Madelyn's IG is an eye makeup lover's paradise. Her page is an archive of all of her eyeshadow looks that we think you'll want to spend some time on. If you haven't already hit *follow* we have no idea what you're doing.
Read More:
5 IRL Makeup Classes That Are Perfect for Beginners
Raven Gates Reveals All...About Sharing Makeup On The Bachelor
Hilary Duff Uses $8 Drugstore Mascara — And Bye We're Off To Walgreens
Read more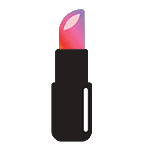 Back to top