This Rainbow Eyeshadow Look is Trending on Reddit and We're Recreating it ASAP
February 19, 2019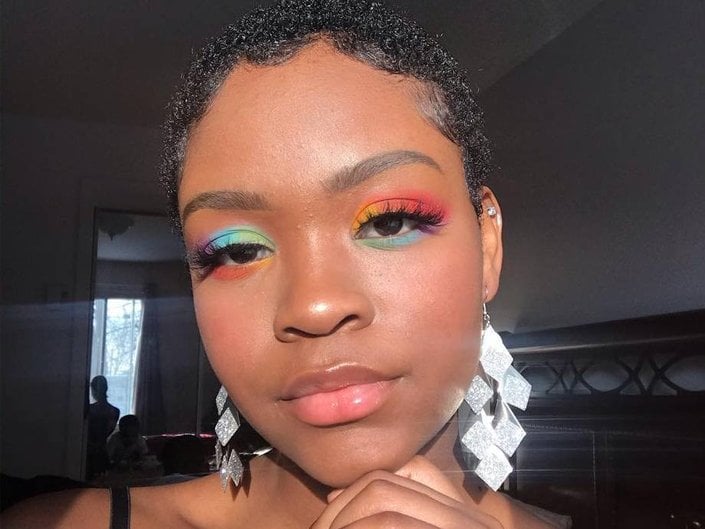 In our neck of the woods, winter weather drains our surroundings of color, warmth and consequently, sometimes our desire to embrace anything but neutral makeup. We're slightly dramatic, sure, but wearing our favorite bold colors is synonymous with festivals, warmth and other outdoor activities. We deal with our color-repression by appreciating other people's makeup instead, in places like Reddit's Makeup Addiction. The platform is full of a variety of bold, colorful looks like one that's currently trending: a blended rainbow eyeshadow look we can't stop staring at.
The specific makeup look we're describing was posted by a Redditor named Maayerlyn with the username hiddennubian. The look is currently trending and is aptly named "taste the rainbow." It's just as perfect for day-to-day wear as it is for festival season, and we have plans to recreate it as soon as possible. Unsurprisingly, makeup lovers can't get enough. "STUNNING! Your application is flawless. I'm normally not a fan of rainbow eyeshadow, but you make it seem so natural, and soft. Really pulled this look off, and I absolutely love it," comments Reddit user-named bacon_box. Another says, "The subtle gloss on the lip complements the colorful eyeshadow so nicely! This is very creative."
To create the look, she used Maybelline New York Fit Me Foundation for her base, falsies from Visofree, highlighter from Wet & Wild, concealer from LA Girl and brown lip liner paired with rosehip oil on her lips. As for the main event — eyeshadow! — the key was to use a light shade of concealer."Because I'm dark skinned, I used a really light concealer so the colors would appear more bright," she writes in a caption on the thread. From there, she used the BH Cosmetics Take Me Back to Brazil Palette in yellow, orange, red, green, blue and purple. "I used a color wheel as guidance and a palette with a lot of pigment. I put all the colors in order and then blended all of them at the same time."
For more looks, follow Maayerlyn on Instagram here.
Read More:
Get This Mesmerizing Pastel Watercolor Eye Makeup Look in Just 7 Steps
This Rainbow-Inside-a-Rainbow Eye Makeup Look is Trending On Reddit and We Can't Stop Staring
10 Ways Eyeliner Can Make Your Eyes Look Bigger
Read more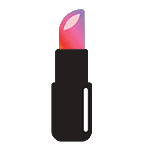 Back to top