WCW: Meet the Founder of Kosas, Sheena Yaitanes
December 18, 2019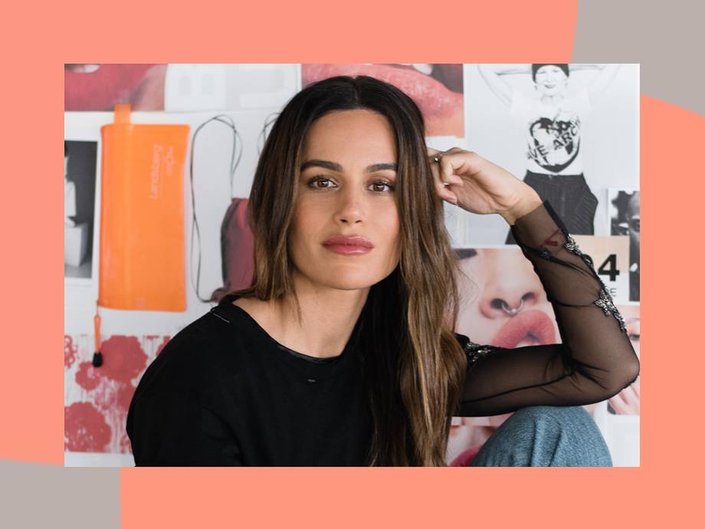 With so many new beauty brands popping up left and right, it can be hard to make yourself known through all the noise. Kosas didn't have too much of an issue with that. Since launching in 2015, the makeup-meets-skin-care brand has launched quite a few noteworthy products that have skyrocketed in popularity. The cult-favorite Tinted Face Oil is one. Ahead, we chatted with the founder of Kosas, Sheena Yaitanes, to find out more about her journey to launching her own cosmetic brand.
Can you tell us a little bit about yourself and your career path?
I studied biology and chemistry in college, but it wasn't until I did an apprenticeship with a fine artist that I had the idea for Kosas. I learned the anatomy and complexity of color, and later I founded Kosas in 2015 with the first four lipstick shades. 
When did you discover your love for beauty?
I was introduced to cosmetics at a young age by my mother, who worked in the industry. So I grew up around makeup and beauty, and have always gravitated toward it as a form of artistic expression. 
What's the story behind Kosas and the name of the brand?
The name Kosas comes from the philosophy of the five layers of the self. The physical layer is just one layer — there's so much more to beauty than just how we look on the surface.
I believe makeup should be flattering, easy and actually good for your skin. Our clean formulas don't sacrifice performance. They work better than before, truer colors, super comfortable wear, nourishing for your skin. This is the makeup that I've always wanted.
What inspired you to start your own cosmetics company?
I had never met a lipstick that felt good to wear, and I had never met a foundation that looked good throughout the course of an entire day. I would have to scour the earth to find a simple peachy-orange blush. I didn't want to [do that] anymore. I wanted it all in one place, and I knew it was possible if someone took responsibility and made it happen.
If you weren't doing what you're currently doing, what would your job be?
Plastic surgery or art collector or architect. 
Can you tell us about your beauty routine?
I always start with Tinted Face Oil in Tone 06 to lock in moisture. Then, Kosas Blush in either Tropic Equinox or Contrachroma and the 10-Second Eyeshadow. I swipe on LipFuel layered with one of our Weightless Lip Color Lipsticks and I'm good to go in about five minutes. A few new Kosas prototypes are usually also in the mix.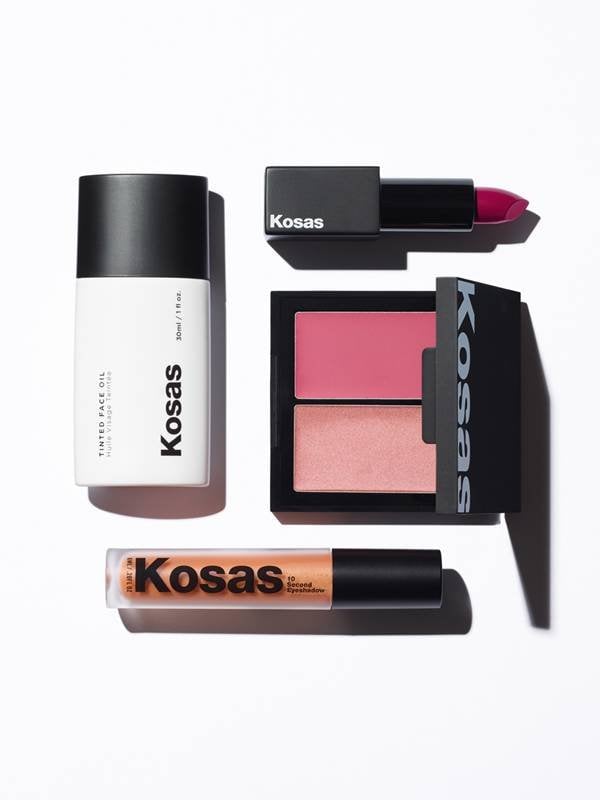 What Kosas product can you not live without?
The Tinted Face Oil. It's a foundation that will change your mind about foundation. We make it from six botanical oils with real skin-care benefits, so your skin still looks and feels good after wearing it for a full ten-hour day. 
Biggest pinch-me moment in your career?
Moments like the Tinted Face Oil and 10-Second Eyeshadow launch are particularly emotional for me because they are a totally new approach. Because of that there is a certain risk involved, so when they land and solve problems for people, I feel so proud. 
What's your favorite part of your job?
I love creating product. I love the nervous/excited feeling I get when we launch something new, and most of all, I'm so proud of my team. I could not be luckier to have the opportunity to work with them every day. 
What's one beauty trend you can't get enough of right now?
Fun, colorful eyeshadow. A single color easily applied, without trying to make it look too perfect. That's why the 10-Second Eyeshadow is a favorite, perfect for holiday parties and it also works like skin care for your eyelids. 
Read More:
Skin Issues? These Makeup Products Can Help
Moisturizing Lip Balms That Will Save Your Dry, Winter Lips
The Best Stick Foundation to Try (Especially If You're Always on the Go)
Read more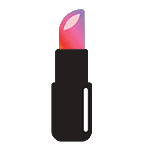 Back to top