This Shooting Star Eyeliner Tutorial Isn't as Hard as It Looks
September 21, 2020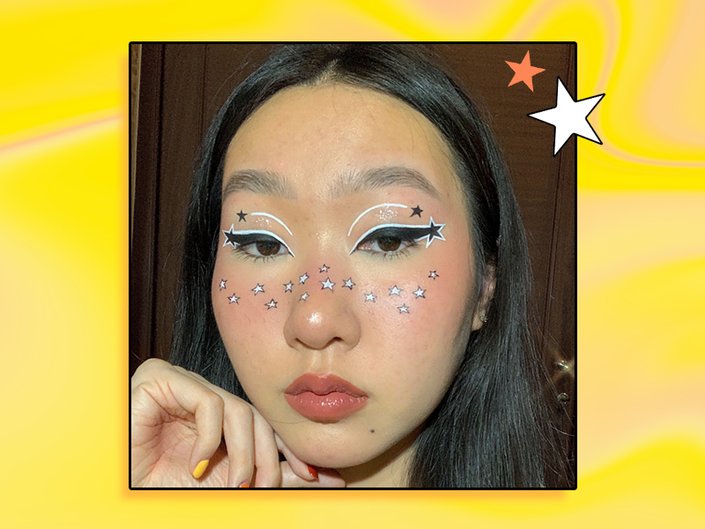 You can't go wrong with standard black eyeliner, but if you're in the mood to give your look an artistic upgrade, we've got you covered. After spotting a shooting star-inspired eyeliner design on Kayleigh of @pinkishpiendel during a late night Instagram binge, we had to figure out how to recreate the ~ dreamy ~ black and white look for ourselves. To help make our wish come true, we asked Instagram makeup artist Pat Naphat, a.k.a. @p.xtt.art, to break it down. Here, she's showing us her take on the starry look with a step-by-step tutorial.
STEP 1: Draw a Wing

Starting at your inner corner and extending past your outer corner, create a wing. "Because I have hooded eyes and a small crease, I made the line a little thicker," says Naphat. "But you can adjust this thickness according to your eye shape and preference." For this step, we suggest using an easy-glide eyeliner formula, like the L'Oréal Paris Le Liner Signature Mechanical Pencil.




STEP 2: Sketch a Star

Using the same eyeliner, sketch a triangle pointing upward and connect it to the edge of your wing. This serves as the top point of the star. Continue to sketch the three remaining points. Connect the last line back to your wing to complete the shooting star. "Once you've sketched it, fill it in completely," says Naphat. "Don't forget to add eyeliner to your waterline so there are no gaps."



STEP 3: Add the White Accent

Using a white pigment like the NYX Professional Makeup SFX Créme Color, outline the black shooting star. "I suggest using a very small brush, like a nail art brush, to make this process easier and more precise," says Naphat. Definitely take your time here. We suggest painting in small strokes rather than dragging the formula straight across.

STEP 4: Stack the Liner

Using the same brush and white liner, draw a curved line above your crease. The line should start at your inner corner and stop just before your outer corner. "I like to dot where I want the line to be and then connect the lines together," says Naphat. "It's way easier than doing it all in one go." Right next to the white liner, use your black eyeliner to draw a smaller star. It should be around half the size of the shooting star.



STEP 5: Add Freckles

For extra credit, add some star-shaped freckles across your cheeks and the bridge of your nose. Play around with their placement, too — there's no right or wrong way to do it. To contrast the eyeliner, create stars with a black outline and fill the shape in with white pigment.




STEP 6: Apply Final Touches

Now that your starry makeup is finished, it's time to add final touches to your look. Reach for a volumizing mascara, like the L'Oréal Paris Air Volume Mega Mascara, pop on a neutral-colored lip and you're done!



Photography and Makeup: Pat, Design: Hannah Packer
Read more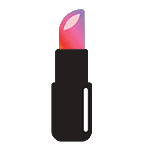 Back to top