This Stacked Neon Eyeliner Is the Ultimate Ode to Summer
August 19, 2020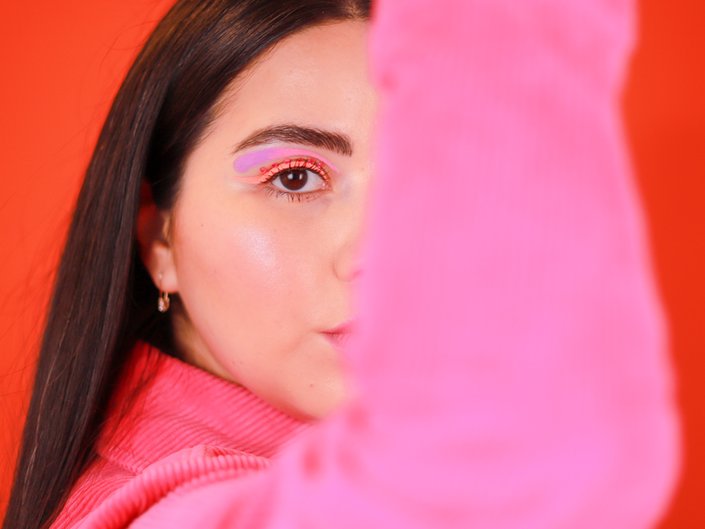 When we think of summer, we can't help but think of warm weather, bright sunshine and all of the good vibes. It's the reason why we love to get a little experimental and colorful with our makeup looks. Now, I know summer 2020 has been a little bit different, but trust me when we say that nothing is a better mood booster than a fun, neon makeup look. Case in point? This stacked neon eyeliner. Inspired by the one and only
Rowi Singh
and recreated by our very own Makeup.com Art Director,
Melissa San Vicente-Landestoy
, we can't help but smile when we look at this makeup. If you want to try the look for yourself, keep reading for a step-by-step tutorial.
STEP 1: Use a White Pencil to Outline the Look

Creating graphic eyeliner looks can be intimidating because of the precision. To help create the precise lines, San Vicente-Landestoy outlined the look using the NYX Professional Makeup Faux Whites Eyeliner Pencil. This creates a guide before going in with liquid eyeliner, and it also helps the colors stand out more. First, she outlined the wing without filling it in and then, she created the stacked top eyeliner. To do so, she created a long teardrop shape following along her brow. She started tracing all the way from the outer corner of her brow to the inner corner of her eye and then traced back along that same line. Note that the teardrop gets thicker towards the end of the brow.

STEP 2: Fill in Your Winged Eyeliner
STEP 3: Fill in the Stacked Eyeliner

STEP 4: *Optional* Add Rhinestones

While the original inspiration didn't have rhinestones, San Vicente-Landestoy added six self-adhesive pink rhinestones right beneath the stacked top eyeliner, and we are here for it. The trick to applying these stones is to make sure you're looking at yourself straight on with your eyes open so that you don't experience any issues opening and closing your eyes, she says.
STEP 5: Finish With Mascara

Finally, finish the look using your favorite mascara. For this look, San Vincente-Landestoy used the Urban Decay Lash Freak Volumizing Mascara, which comes with an asymmetrical brush to coat every eyelash with the maximum amount of formula for extreme volume and definition.
Art Direction and Makeup: Melissa San Vicente-Landestoy, Photography: Luis Omar Landestoy, Design: Hannah Packer
Read more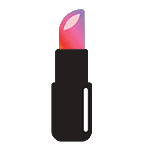 Back to top