Brighten Your Mood by Recreating These Rainbow Eyes
April 15, 2020
If we're being honest, social distancing has given us two makeup moods: We either rarely touch our face and apply a thin coat of mascara to help us feel more put together or we spend hours trying to recreate a glamorous, out-of-this-world makeup look. Case-in-point? These striped rainbow eyes. When we first saw these colorful, thin pastel stripes created by Aaron Storms, we couldn't help but smile. The best part? It's actually fairly wearable and completely mesmerizing. If you want to DIY this look for yourself, read on for our step-by-step tutorial with the help from professional makeup artist Jonet Williamson.
STEP 1: Prep the Eyes

First, Williamson preps the eyes by applying a cream eyeshadow base to act as a primer. We recommend the NYX Professional Makeup Eyeshadow Base to give yourself a clean canvas. Instead of prepping the entire eyelid, though, Williamson applies the eyeshadow base in a thin curved line starting at the inner corner of the eye and taking it all the way across the crease to the end of the brow bone. This acts as a guideline to follow for where to apply the first shade of eyeshadow.

STEP 2: Apply the Eyeshadow
STEP 3: Clean Up the Edges

To get a clean finish, Williamson says to use a pointed Q-tip and a little bit of micellar water to get rid of any eyeshadow fallout and sharpen the edges, so it has the crisp, winged effect at the end.

STEP 4: Repeat Steps 1-3 for the Rest of the Eye

After the first line is done, you're going to repeat steps 1-3 to create the remaining three lines in the rainbow. Starting with the pink line, place each line evenly beneath the previous one using your eyeshadow primer. Then, use your eyeshadow brush to apply the color on top. Do this until you've created four curved lines that resemble a rainbow. Feel free to use any bright colors for your look. Here, Williamson used pink, orange, green and white.
STEP 5: Finish With Mascara

Finally, top off the look by using your favorite volumizing mascara. If you ask us, the Maybelline New York Falsies Lash Lift Mascara is a no-brainer for its ability to deliver dramatic, long and lifted lashes in a couple of swipes.
Photographer: Chaunte Vaughn, Art Director: Melissa San Vicente-Landestoy, Makeup Artist: Jonet Williamson, Makeup Assistants: Crisdanil and Nikol Elaine, Hair Stylist: Jasmine Burnside, Visual Designer: Hannah Packer, Supervising Producer: Jessica Thiel, Line Producer: Kaela Francesca, Digital Tech: MJ Kroeger, Model: Lynley Eilers
Read more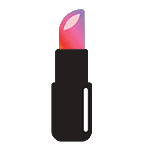 Back to top