These Textured Graphic Eyeliner Wings Are Anything But Basic
April 29, 2021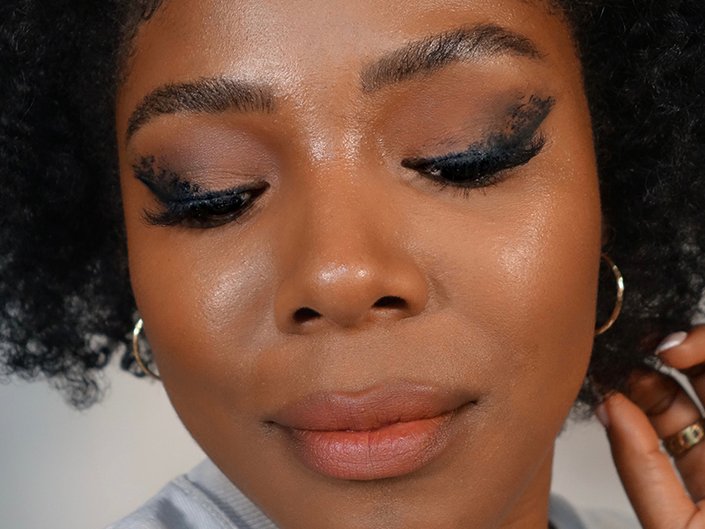 We know, we know, you finally mastered
your perfect winged eyeliner shape
. Maybe you've even started to add an extra flair and elongate the inner corners of your liner, or connect the line in
a halo effect
above the crease. Well, we've got one more cat-eye curveball to throw at you — these textured graphic wings inspired by makeup artist
Katie Jane Hughes
. At first glance, they look like a
traditional smoky eye
with extra drama at the outer corners, but look a little closer and you'll see an incredibly cool textured effect that looks like lace on the lids. Read on for
makeup artist Jonet Williamson's
tutorial on how to create this unique twist on smoky winged liner.
STEP 2:

Smoke It Out

In the crease, Williamson added a warm brown shadow (try Whiskey from the Wild West palette). Then, starting in the outer corner, she applied a dark, cool-toned charcoal shade like Pony Up towards the crease and extended it midway onto the lid for a soft, smoky eye.
STEP 3:

Wing It

Once your shadow is done, it's time to start the wing. Williamson used the Maybelline New York TattooStudio Smokey Gel Pencil Eyeliner to draw a thin wing across the lid, angling it upwards. "You don't want to do the wing too thick because you want to add texture where you would normally thicken the line," she says.

STEP 4:

Add Texture

We've made it to the exciting part of this tutorial: creating texture! "The easiest way to add texture is by speckling on a little bit of mascara," Williamson says. She pressed the tip of the L'Oréal Voluminous Original Mascara wand across the liner. Start stippling the wand in the middle of the liner, then move upwards and inwards towards the crease, mimicking the shape of the wing you already created. Remember to let some of the smoky eyeshadow show through underneath.




Pro tip: If you accidentally apply too much mascara to the lid, let the product dry, then use a clean spoolie to "etch away" at the excess mascara, Williamson says. "You definitely want to see the skin and shadow through the speckling of the mascara."



STEP 5:

Apply Finishing Touches

To enhance the smokiness of the look, Williamson ran the kohl pencil she used for the wing along the lower lashline and connected it to the wing at the outer corner. She smudged out the liner with dark brown and charcoal shadow, then popped on some mascara and false lashes to complete this graphic eye look.
Makeup Artist:
Jonet Williamson
Read more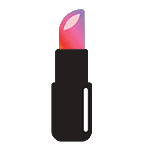 Back to top