This Viral TikTok Hack Makes Applying False Eyelashes So Much Easier
September 14, 2021
False eyelashes are the cherry on top of makeup — they're glamorous, indulgent and they add drama to even the simplest everyday looks. That's why when I saw this viral TikTok eyelash hack, I couldn't wait to try it out myself. In the video, creator Manny Gutierrez draws on a cat eye, then instead of applying false eyelashes to the lash line, he attaches the outer corners of the lashes to the top of the wing to give the eye a lifted effect.
Before we jump into testing, it's important to note that I'm a total false eyelash novice and I have small, hooded eyes that make applying a full strip of lashes very difficult. I'm always looking for ways to simplify the application process and make my falsies look more seamless. For this hack, I coated my lashes with the IT Cosmetics Hello Lashes+ Volumizing Mascara with Lash Serum, then I cut a pair of strip lashes in half to better fit my eyes. I chose the Kiss So Wispy #11 lashes, which flare out at the outer corners to further enhance my cat eye. Next, I used the L'Oréal Paris Infallible Flash Cat Eye Waterproof Liquid Eyeliner to draw a wing at my outer corners.
To apply the lashes, I traced over my wing and the lash band with lash glue. Then I applied the lashes on top of my liner, rather than on my lash line as I had been instructed to by beauty pros my whole life. I have to say this application method was much easier than trying to get the strip to lay flat on my inner corners — even though my application wasn't perfect, the lashes stuck almost immediately and required very little adjusting. I find that when I apply lashes directly to my lash line, they tend to make my eyes look droopier and almost sleepy, which is a look I prefer to combat rather than enhance.
This hack gave me the same "facelift" effect Manny talked about in his video. My eyes looked bigger, more open and awake, instead of weighed down by falsies. I was afraid applying them above my lash line would cut down on my already limited lid space, but I actually feel like it distracted from it. This is a great trick for making small eyes seem more open and downturned eyes look a little more lifted. Plus, even false eyelash beginners like myself can do it!
Read more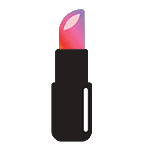 Back to top