How to Try a Two-Toned Mascara Look in 3 Easy Steps
August 24, 2023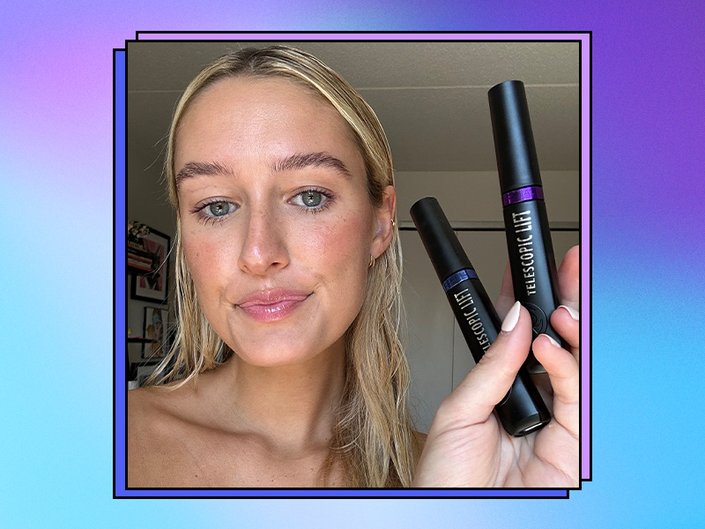 One of my favorite things about summer (besides the warm weather, of course) is the colorful makeup. From statement blush to pink glossy lips, the beauty trends this season have been all about bright, beautiful color. Another colorful makeup trend having a moment in recent months? Mascara in rainbow-inspired hues.
Colored mascara is a fun and unexpected way to add a bit of extra flair to your everyday makeup look. It's slightly more subtle than, say, a neon graphic eyeliner and you can even choose specific shades that will make your eye color pop (think: purple mascara for green eyes, blue mascara for blue eyes). Or, if you can't decide which shade of mascara to try, you can embrace the bold and wear two at the same time.
Originating on runways and in fashion editorials, the two-toned mascara look involves wearing one shade of colored mascara on your top lashes and a different complementary shade on your bottom lashes. The vibe is edgy and playful, and it's totally easy to recreate — regardless of makeup skill level. Ahead, I'm breaking down how to get the look in three simple steps.
Step 1: Prime Your Lashes
Before any mascara application, it's always a good idea to prime your lashes. Eyelash primer helps prep your lashes for mascara by boosting the volume of your lashes and ensuring that your mascara will last. I love the L'Oréal Paris Voluminous Lash Paradise Mascara Primer/Base because it's infused with conditioning rose oil.
Step 2: Apply Mascara to Your Top Lashes
For the first color in my two-toned mascara look, I chose the Galactic Purple shade of the L'Oréal Paris Telescopic Lift Washable Color Mascara. I've always been a fan of the original black version of the Telescopic Lift Mascara because it gives my eyelashes visible, false-lash-like length and the unique hooked applicator brush helps guarantee that every single lash is coated in the formula — with no annoying clumps. I opted for this stunning amethyst shade because I knew it would highlight the green in my eyes. A couple of coats gave me my desired level of pigmentation, and I finished by separating and lifting my lashes with the side of the brush.
Step 3: Apply Mascaras to Your Bottom Lashes
I used the L'Oréal Paris Telescopic Lift Washable Color Mascara in Stellar Blue for my bottom lashes. A deep cobalt blue, it matched my purple top lashes perfectly. Starting at my waterline, I wiggled the brush and swiped it to the ends of my lashes to distribute the color. Since this mascara formula is so effective at lengthening, I did have to clean up some blue pigment that ended up on the skin under my eyes, but once the mascara set, there was no smudging. Overall, it took me less than five minutes to do this whole look and I can't wait to try it for my next night out.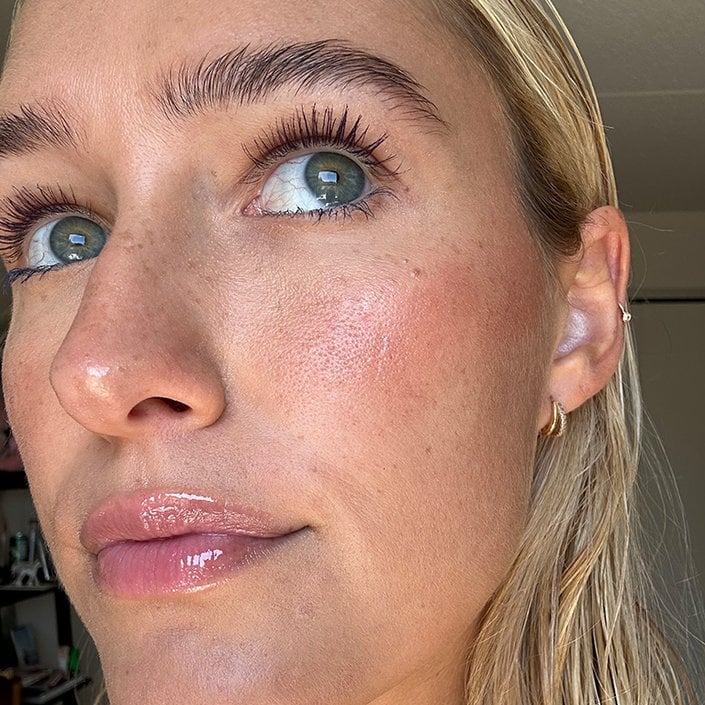 Read more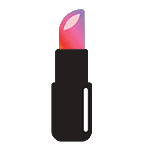 Back to top