Urban Decay's New Backtalk Palette is Everything You Ever Wanted in a Palette
February 27, 2018
Urban Decay makes it incredibly hard for us to live normal, stress-free lives when the brand seems to drop major makeup products when we least expect it, an example being today: mid-morning on a Tuesday. How can one go about their day as normal when a product like the new Urban Decay Backtalk palette could launch at any given moment? In recent weeks, the brand also casually announced the release of Urban Decay Hi-Fi Shine Plumping Lip Gloss, Double Team Colored Mascara and the Petite Heat Eyeshadow Palette. And as in love as we already are with these three covetable products, we have a feeling that this latest palette is one that every single beauty guru will want (and need) in their makeup bag.
The Urban Decay Backtalk palette is inspired by one of Urban Decay's best-selling Vice Lipstick shades, Backtalk. It contains eyeshadows, blush and highlighter in one palette that's ideal for traveling or stuffing in your day bag, when necessary. The inside of the palette contains eight nude-mauve, soft berry and muted rose eyeshadows on one side ranging from a pale pink-nude matte shade called 3 Sheets to a metallic brown-red shade called 180. The other side of the palette contains two color coordinating shades of blush and two highlighters. If you aren't drooling yet, you must no longer be conscious.
The palette itself also doubles as a makeup kit for your vanity. When placed on a flat surface, the palette opens up so you can easily access both sides. In the center stands a double-sided, removable mirror that you can easily pull out when you're doing your makeup and put back when you're finished to divide your shadows from your blush and highlighter.
The Backtalk palette will cost $46 and will be available exclusively on sephora.com on March 7 and in Sephora stores on March 8. The palette will also be available on urbandecay.com and in store on April 15 — if you can manage to hold off for that long.
Read more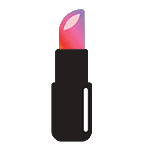 Back to top