Try this Naked Heat Palette Trick and Wow Everyone You Know
September 13, 2017
When Urban Decay dropped Naked Heat earlier this summer, it quickly became a favorite of beauty junkies and bloggers everywhere. With its smoldering shades and warm tones that look good on pretty much everyone, we couldn't scroll through the 'gram without seeing it on our feed. While everyone else was busy swatching and testing the palette, Osase Emokpae of @browngirlfriendly noticed that when photographed just right, the Naked Heat Palette reflects what looks like flames. Yes, flames!
Don't believe us? See the photo, ahead:
Before you cry "Instagram sorcery!" –– the photo is 100% real (we checked!) and totally achievable.
Want to bring out the flames in your Naked Heat Palette? Here's how:
Step 1: Pick the perfect time of day to photograph the palette. According to Emokpae, sunrise is ideal. This magical time of day will give you dusky, warm light (like her photo) that will bring out the true colors of your flames. Don't worry about having an amazing camera –– @browngirlfriendly used her iPhone!
Step 2: Position an iridescent item or mirror to directly reflect the sunlight onto the palette.
Step 3: Photograph your flames! Feel free to play with different angles and positions –– and don't stress if it doesn't look exactly the same. The best part is making it your own!
Will you be trying this with your Naked Heat Palette? Let us know in the comments below.
Read more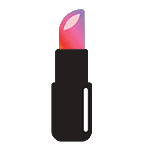 Back to top