3 Ways to Play With the Urban Decay Wild Greens Eyeshadow Palette
February 11, 2022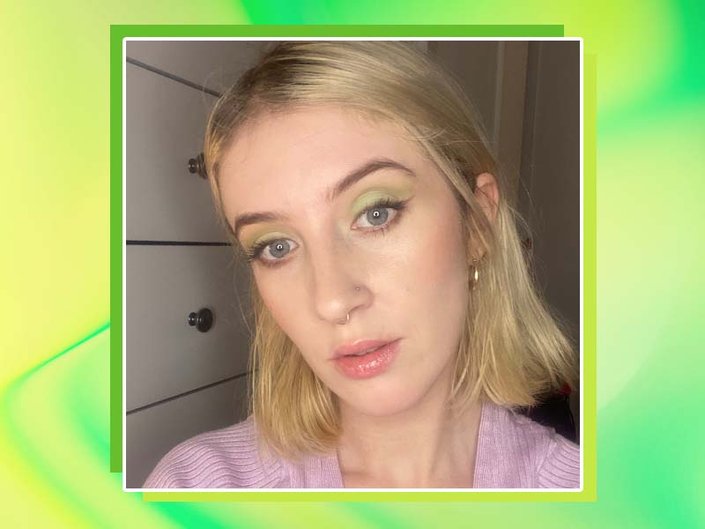 One of my first beauty memories involves packing mint green eyeshadow onto my lids when I was nine, then "accenting" it with black shadow in the crease. The results were about as disastrous as you might expect, but over the years my skills gradually improved and my affinity for playing with colorful shadows remained steady. When I received the new Urban Decay Wild Greens Eyeshadow Palette courtesy of the brand, I couldn't wait to recreate my first makeup look almost 15 years later and see what other fun looks I could dream up now. Keep reading for three green eyeshadow looks you can create using the palette (which by the way is clean, vegan and ultra-blendable thanks to an infusion of avocado oil in each shadow).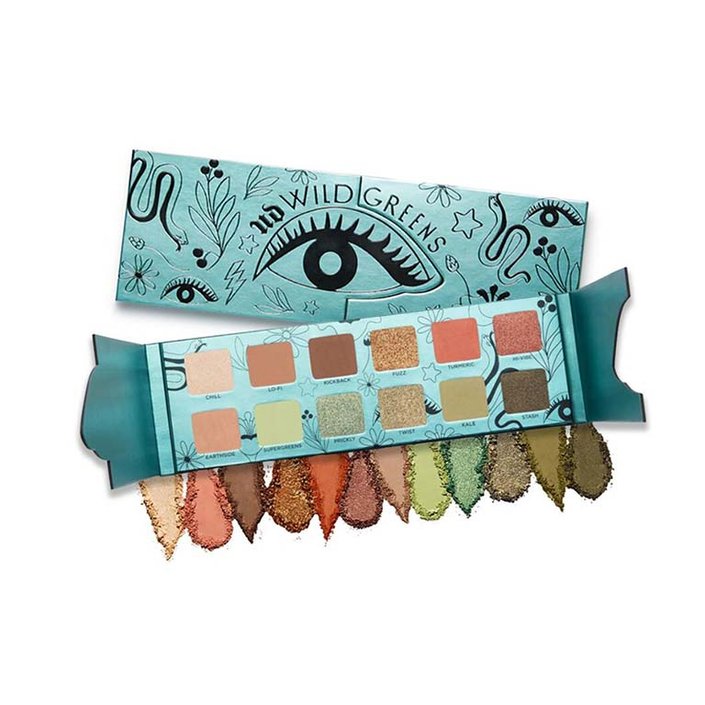 Golden-Green Dream
Warm tones are my comfort zone, so I'm glad this palette includes a mix of terracotta-y shades that are richly pigmented and easy to blend. To create this look, I started by stamping the shade Turmeric, a matte, buttery clay color into my crease, then blend
ed
that out with Lo-Fi on a fluffy brush. Next, I dipped into Fuzz, a bold copper shot through with green and gold sparkle. I patted the shade on the inner third of my lid, using my finger for the most concentrated pigment. Taking a pencil brush, I blended Stash, a sparkling forest green, onto the outer corners of my lids. To marry the two shades together, I patted on Twist, a lighter green that appears silvery and sage-like in the pan, but more golden on the lid. I blended more Turmeric along my lower lash line, then used a smaller brush to apply Kickback, a cool-toned brown shade, on top. I finished the look with mascara and a pop of Chill, a golden pearl shade, in my inner corners.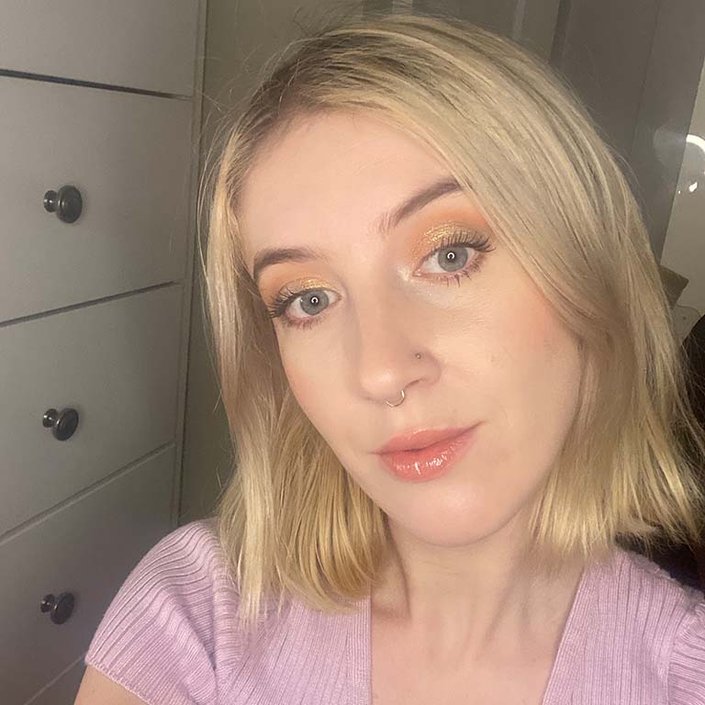 Avocado Smoothie
To recreate my childhood makeup look, I started by packing Kale, a matte mid-tone green, in the crease, then blended that out with a fluffy brush. Next, I patted Supergreens all over my lids using a flat brush. This is a really unique shade that's not quite mint, not quite unripe avocado, and I'm excited to experiment with it more. This look called for some extra definition, so I drew on a wing using Kickback on a small angled brush. I connected the wing to the lower lash line with more Kickback and a little bit of Earthside, a paler tan shade. Speaking of kickback, you will experience some with this palette, as well as a little fallout on the face. Luckily, the excess shadow doesn't stick and is easy to swipe away with a large fluffy brush.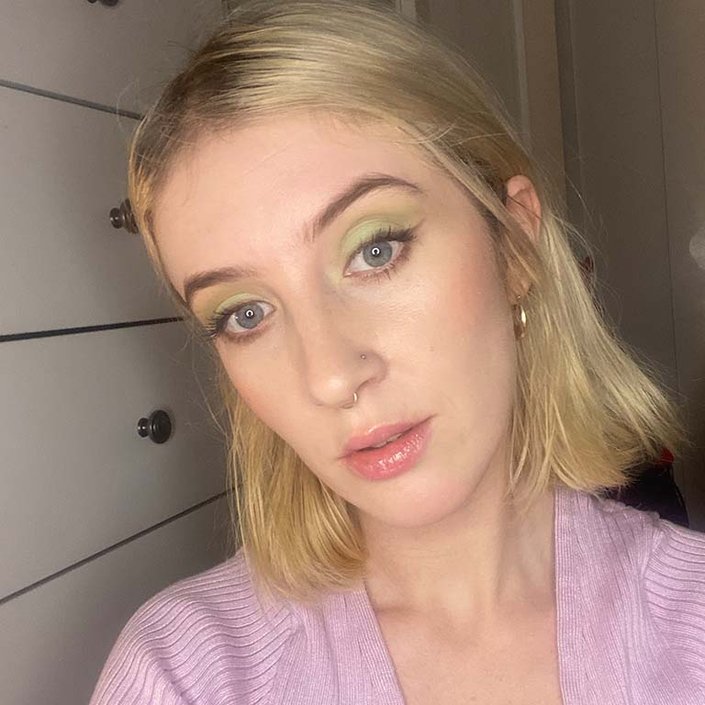 Forest Fairy
One of the first words that comes to mind when I think of green eyeshadow is "ethereal," so I knew I wanted to create a very light, shimmery look with this palette. With a light hand and a fluffy eyeshadow brush, I swept Twist and Prickly, a sparkly mint green color, all over the lid. I tried to concentrate Prickly mostly in the center of my lid. To achieve a more doe-eyed effect, I traced my waterline with a white eyeliner and highlighted my inner corners with Chill.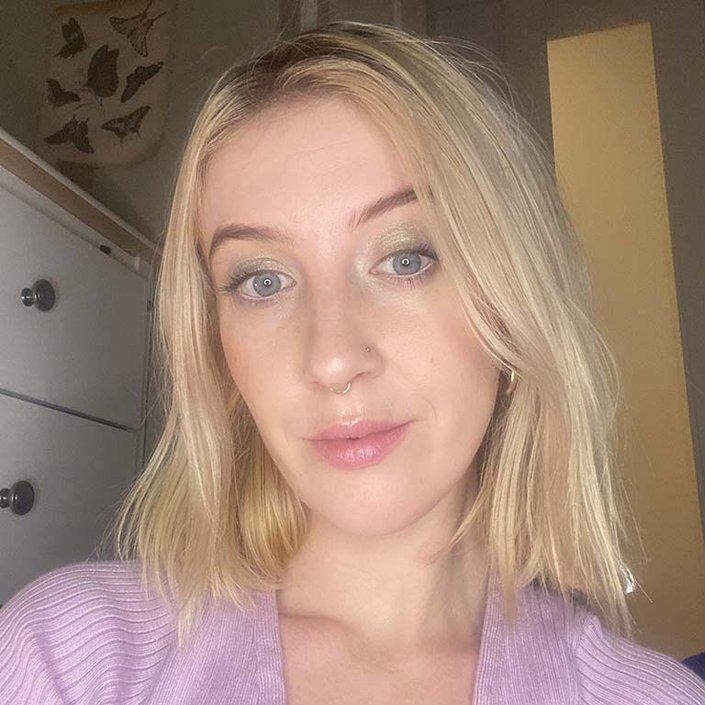 Photos: Ariel Wodarcyk, Design: Juliana Campisi
Read more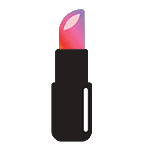 Back to top