This Tri-Tone, Wavy Graphic Eyeliner Look Is the Epitome of Summer Fun
July 09, 2021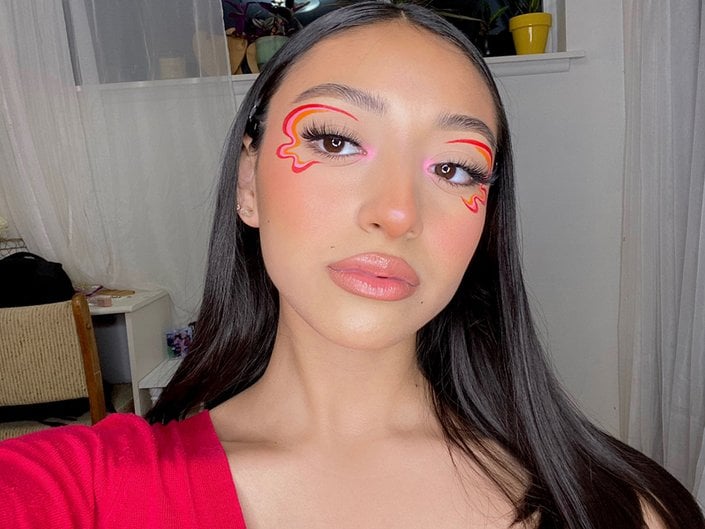 STEP 1:

Apply Your First Wave

After priming and prepping the lids with the Dermablend Cover Care Full Coverage Concealer and setting them with powder, apply your first leg of the wavy line with the red shade from the NYX Professional Makeup SFX Face and Body Paint Palette Primary using a small, thin brush (nail art brushes work well for this). Starting from the inner third of the brow bone, extend the line in a curve toward the outer corner of your eye. Then create two smaller curves along the cheekbones and up towards the outer half of the lash line. The result, Delgado says, almost resembles the look of slime.
STEP 3:

Repeat On the Other Eye and Add a Pop of Color

While the squiggly lines on both sides aren't going to be identical or perfect, for best results, Delgado recommends looking straight ahead into a mirror when applying the eyeliner on the other side. After both sides are complete, apply a pop of color in your inner corner. Here, she used a light pink from the NYX Professional Makeup Ultimate Brights Eyeshadow Palette.
Photography and Makeup: Brittany Delgado
Read more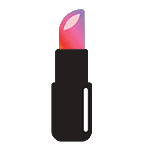 Back to top