Beauty Q&A: What Are Eyebrow Extensions?
September 19, 2019
We have a new one for you: eyebrow extensions. Similar to eyelash extensions — yet very, very different — it's a new trend that is riding the wave of the full, natural and bushy brow movement. If you're someone with thin, sparse brows, you may consider eyebrow extensions to fluff yours up, but read this first. Ahead, celebrity eyebrow stylist Joey Healy gave us the scoop on this latest brow hair service.  
What Are Eyebrow Extensions?
Similar to eyelash extensions, the process involves attaching straight (not curled, like lashes) synthetic or mink fibers to your natural eyebrow hair. "Ideally the individual hairs are glued to other brow hairs, but very problematically and very often, they are just placed on the skin itself," says Healy. "The original process is about an hour long. When you go in for fills, it's about 20 minutes." The entire process from start to finish takes so long because typically, anywhere from 75 to 300 hairs are attached to the brow, one at a time. 
What Is the Process for Getting Eyebrow Extensions?
The process for eyebrow extensions is fairly straight-forward. Before he or she begins, the brow specialist will clean your eyebrows to ensure they're free of any oil, makeup and skin-care products. Then the magic happens. "It is painless, however a good place will give you a little bit of a shaping before they give you the extensions, just to make sure that you are starting from the best shape possible," says Healy.  
Who Is a Good Candidate for Eyebrow Extensions?
Whether you're a microblading stan or just rely on your trusty eyebrow pencil to achieve your desired look, brow extensions could be a good fit for your beauty routine. But before you go booking your next appointment, it's important to keep in mind a few factors. Because getting them wet, especially for the first 24 hours, is not an option, if you're vacationing in a hot climate or plan on being in the water, Healy recommends against them. "It's great for someone who is going to an event, a gala, a black-tie event — one night only. It's good for a model, a photoshoot. It's not good for anything that has to do with longevity." 
How Long Do Eyebrow Extensions Last?
Eyebrow extensions can last anywhere from one to three weeks, but they start shedding sooner than that. "The one rule you'll constantly hear is that they must be kept dry for 24 hours after you get them so the glue can properly set," says Healy. And after that, you still cannot get them wet for a prolonged period of time. This means showering, sweating and even just washing your face can prove difficult. To make them last longer, Healy also advises sleeping on your back so as to not dislodge the hairs.
Read More:
How to Trim Your Eyebrows, According to Brow Stylist Joey Healy
How to Change Your Brow Shape With Three Products or Less, According to a Makeup Artist
3 Ways to Style Your Brows (No Tweezing Required!)
Read more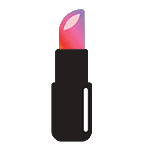 Back to top