Here's How Eyeshadow Primer Helps Prevent Creasing and Smudges
May 31, 2022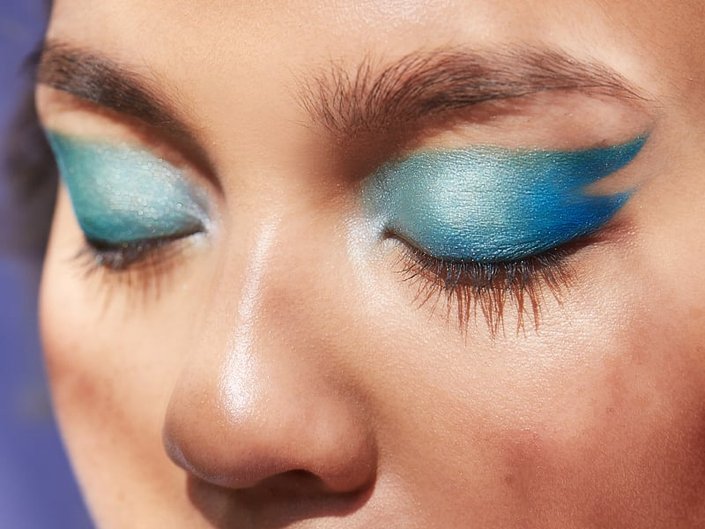 Whether you're a professional makeup artist or a makeup enthusiast, we can all relate to the struggle of making a vibrant eyeshadow look last. Luckily, eyeshadow primers exist. These eye products make a world of difference in the pigment and longevity of your shadow. If you're not sure whether an eyeshadow primer is worth adding to your daily makeup routine, Los Angeles-based makeup pro Emily Oliver shares the benefits of eyeshadow primer, ahead.
What Is Eyeshadow Primer?
Eyeshadow primer is a liquid- or cream-based product that is applied on the eyelids to make shadows and eyeliner go on smoother and last longer. It serves as a double-sided tape of sorts that grips to both your lid and your eye makeup, ensuring your artfully applied shadow doesn't budge. You can also use it to help enhance your makeup hues and make them look even brighter.
How Eyeshadow Primer Works
Primer creates a base for the eyelids, absorbing excess oil and allowing for an even surface to apply makeup. Without primer, greasy eyelids can cause eyeshadows to get a creased effect throughout the day, create a patchy and uneven application or even disappear entirely in a matter of hours.
Similarly to lips, eyelids often have a slight natural pigment or tone to them that can make it difficult for certain shadow colors to pop. Primers, especially those with nude or white tones to them, serve as clean canvases that allow any and all shadow colors to stand out.
How to Apply Eyeshadow Primer Like a Pro
After applying your daily eye creams and facial moisturizers, squeeze a tiny bit of primer onto a flat eyeshadow brush or your fingertips. The layer should be thin and quickly absorbed into the skin, so it can make the area smooth and shadow-ready. Use rapid, gentle tapping motions to blend the formula into the skin. Start at your lash line and apply anywhere you'll be adding shadow or liner. Remember to apply primer under the bottom lashes as well if you intend to use shadow or liner there. Allow about a minute for the formula to dry and absorb before creating your signature eye look.
Ready to pick an eyeshadow primer? See a few of our favorites, ahead:
1 / 3
Infused with vitamin E, this creamy primer extends the wear of eyeshadow and eyeliner and increases the vibrancy of the colors. Upon application, it creates a soft blurring effect to let your eye makeup truly shine.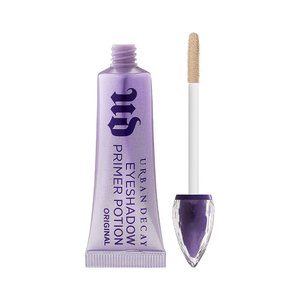 2 / 3
This pick is one of our favorite formulas because of its ability to fill in any imperfections on the skin's surface while prepping your lids for long-lasting application. It's available in four shades ranging from white to brown, so it can suit a range of different skin tones.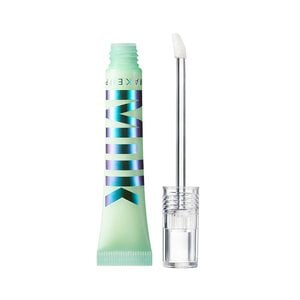 3 / 3
Prevent creasing, fading and smudging for up to eight hours with this transparent primer. The doe foot applicator allows you easily swipe the formula along the orbital bone and under the lower lash line.
Read more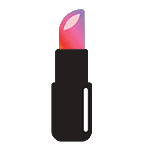 Back to top