This Neon Yin-Yang Eye Look Will Get You All the Instagram Likes
April 28, 2021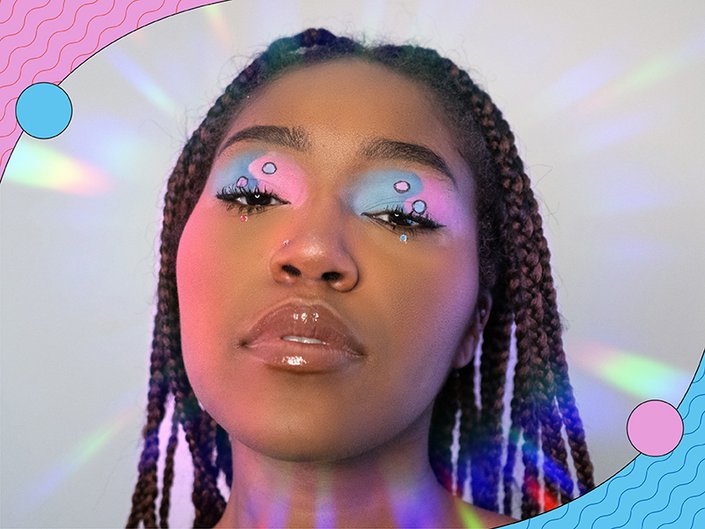 From nail art to clothing, we've been spotting yin yangs everywhere lately. The symbol, which dates all the way back to ancient China, represents balance and the duality between two opposing things. The emblem has been embraced by Western cultures since the '60s, both for its meaning and aesthetic. With its swirly, two-toned design, we think it lends itself perfectly to groovy graphic eye makeup. To prove our point, we tasked makeup artist Aniyah Smith with creating a brightly colored yin-yang eye look using the Urban Decay Wired Palette, and the result couldn't be cooler. Read on to learn exactly how she did it.
STEP 1:

Lay Down a White Base

To make bright shadow shades pop, prep eyes with an eyeshadow primer and a white base. Smith used a fluffy shadow brush to apply and blend the white shade Glitch all over her lid and up to her brow bone.




STEP 2:

Create the Yin-Yang Shape

Using the shade Chaos, a royal blue shade, and a shadow brush, Smith created an S-shaped line in the center of her lid to serve as the middle of the yin yang.
STEP 3:

Fill in Both Sides of the Yin Yang

Smith applied the light blue shade Fluorescent over the white base on the outer half of her lid and the pink shade Savage on the inner half.

STEP 4:

Create the Dots

To create the dots on either side of the yin yang, she then dipped the end of her shadow brush into a white liquid pigment and created a small circle on either side of the center line — one on the lid and one just above the crease. She colored in the white dots with contrasting shades, i.e. the pink shadow was applied on the blue half of the eye and the blue shadow was applied on the pink half. Finally, she defined each circle using a black liquid eyeliner.
STEP 5:

Add the Finishing Touches

Smith finished the look with a coat of mascara and winged eyeliner. For extra credit, add a rhinestone below each eye — one pink and one blue.
Photography and Makeup: Aniyah Smith; Design: Sarah Duvivier
Read more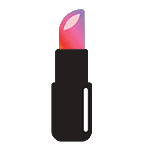 Back to top