I Hate Metallic Shadows but the YSL Sequin Crush Mono Eyeshadow Just Blew My Mind
October 28, 2019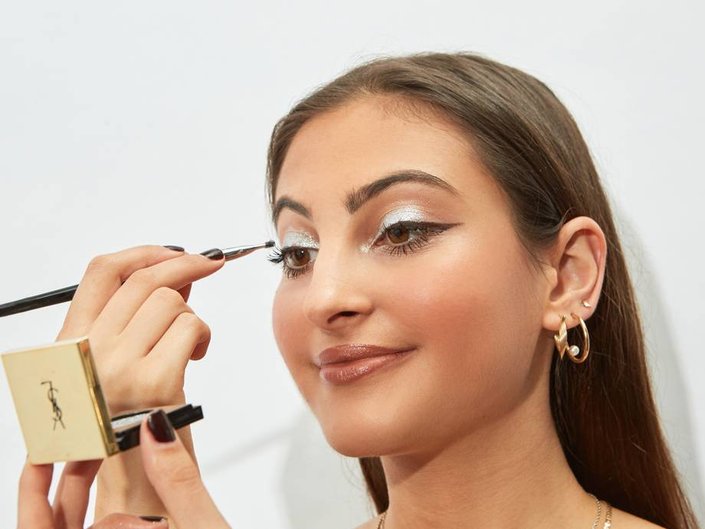 Metallic eyeshadow has never been my thing. Give me dark, winged-out liner, maybe a smoky red shadow if I'm feeling bold or a touch of neon. But metallic? Absolutely not. I'm not sure if it partially has to do with my love of reflective, eye-catching highlighters or my naturally oily skin that keeps me away, but either way, while I like a little shine, I certainly don't want it all over my face. 
But I think my biggest point of contention with metallic shadow is that I've never really found one that works for me — they're either too frosty, too patchy or too greasy — that is, until now. The new YSL Sequin Crush Mono Shadow landed on my desk just a few weeks ago, and although metallic pigments aren't my favorite, I decided to give it a go. Spoiler alert: This shadow changed the glistening game.
Sequin Crush comes in two shades: Empowered Silver, a bright glitter-like silver pigment that is so blinding it actually makes you squint a bit when you apply it, and Confident Nude — a sparkling, icy-copper. Empowered Silver was the one I reached for during my testing phase because I thought it would pop nicely off my olive skin, and I wanted to go a little outside my typical warm-toned comfort zone. 
Once I chose my metallic shadow of choice, I began applying it with a flat shader brush all over my lids. The first thing I noticed about this glittering pigment was just how highly opaque it comes out. A very small amount of product goes a long way. I found that with just one layer, there were no patchy areas in sight. I didn't need to go back over with more shadow at all, and the pigment did justice to just about everywhere I applied it — and didn't budge an inch.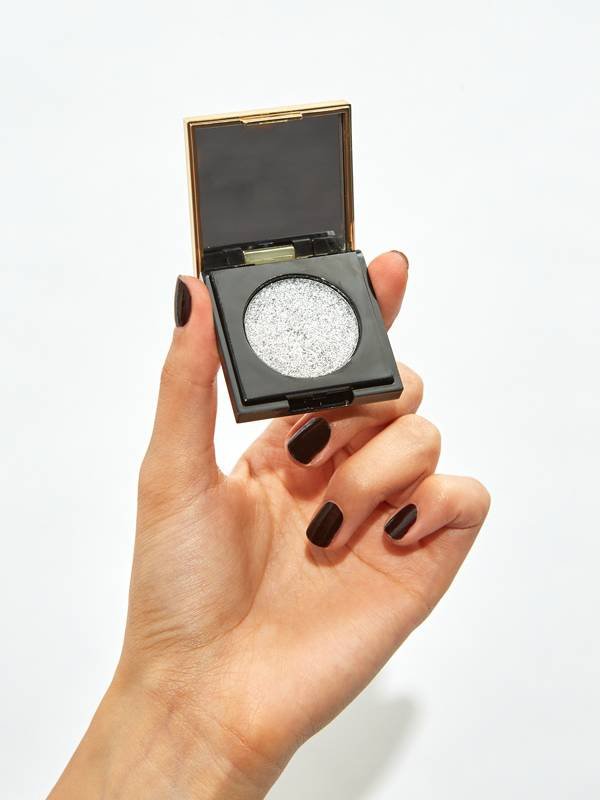 After my the Sequin Crush Mono shadow was in place, the real test was seeing how long it would last and if it would evolve into that patchy, greasy texture that often happens with metallic shadows throughout the day. I wore it all through the work day and an evening event, and each time I checked in the mirror, it seemed to appear exactly as it was when I applied it. When it was time to remove it, I braced myself (knowing that glittery metallics can often be hard to break down with just one makeup wipe) but was pleased to find out that it took no more than a few minutes and not a fleck of silver was left behind (WOW). 
Final Thoughts
For a self-proclaimed metallic naysayer, I have to say, I was pretty shocked to find that I really, really liked this Sequin Crush Mono shadow. It's by no means something I would wear on the daily, but I finally found a metallic eye product that really works for me. It's so shiny its nearly blinding (in a good way), is chock-full of pigment even if you just tap your finger on it for a moment, and it lasted for hours. 
Read More:
This Euphoric Rhinestone Tutorial Has Our Minds Spinning
What's the Difference Between Demi- and Semi-Permanent Hair Dye?
Read more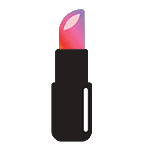 Back to top