Your Guide to Cosmetic Tattoos
December 16, 2020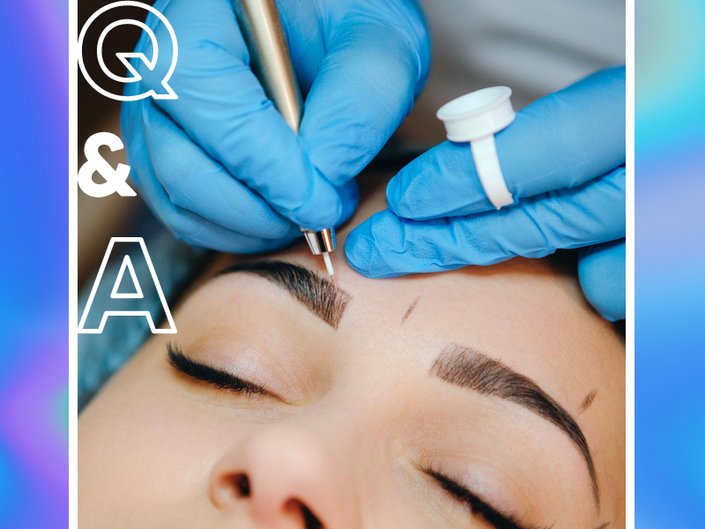 Imagine rolling out of bed every morning with perfectly

filled-in brows

, a rosy tint on your lips and

winged eyeliner

that's already in place. Sounds like a dream, right? Well, cosmetic tattoo artists can make it a reality. From

microblading

to scar camouflages, cosmetic tattoo artists offer a wide range of beauty-centric services. Here, with the help of Shaughnessy Otsuji, an artist and owner of Studio Sashiko in British Columbia, Canada, we're breaking down exactly what a cosmetic tattoo artist is and what services you can get from one.
What Is a Cosmetic Tattoo Artist?
Cosmetic tattoo artists offer semi-permanent, cosmetic tattoo services like eyebrow microblading, lip color enhancements, blush coloring, freckles and eyeliner as well as restorative services like scar camouflage or areola tattooing for breast cancer survivors. "The goal of a cosmetic tattoo artist is to create a natural-looking tattoo that most would mistake for makeup or an existing feature, whereas a traditional tattoo artist aims to provide a creative, illustrative design to decorate the body of the wearer," says Otsuji. "Many cosmetic tattoo services are also considered semi-permanent and are intended to fade over time whereas traditional tattoos can last a lifetime."
Differences aside, both types of tattoo artists go through a lot of training. "Both require working under a mentor and putting in many hours of practice before tattooing a client," says Otsuji.
Services Offered by Cosmetic Tattoo Artists
Brow Lamination
For a bushy, stylized look, brow lamination is the way to go. "It's done using a gentle perm solution and neutralizing lotion to temporarily relax and redirect your brow hairs upwards and into place," says Otsuji. "This is a great service if you are looking for a fluffy brow without the need for a brow gel or if your natural brow hairs are curly, unruly, or point downwards." The results of brow lamination can last six to eight weeks and the service is commonly done in tandem with eyebrow tinting.
Microblading
"Microblading is a semi-permanent tattoo procedure that uses multiple needles to implant pigment beneath the skin," says Otsuji. "Microblading can give the look of hair strokes in areas that may be lacking natural hair and can be offered in many different brow styles including clean, defined, arched or fluffy." It's a great option for anyone who wants a fuller-looking brow or who has lost brow hair. And the tattoo is fairly easy to maintain — it can last anywhere from one to five years. If you're looking for a makeup product that gives a microbladed effect, check out the Maybelline New York Tattoo Studio Brow Tint Pen.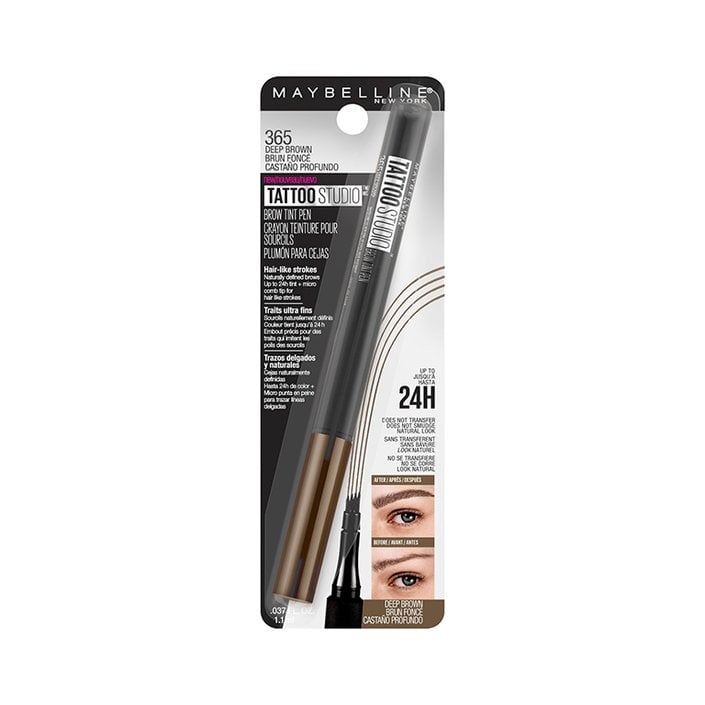 Brow Tinting
Brow tinting, which is typically done with brow lamination, darkens both the natural eyebrow hairs and surrounding skin to achieve a more defined or intense looking brow. "Brow tint can last on the hairs for up to eight weeks, while the stain on the skin can fade within the first week," says Otsuji. "Lamination and tinting are both great services for those looking to dip their toes into something less permanent, but can be also done on someone with microbladed brows to complement their healed hair strokes and keep them looking fresh."
Freckles
Faking the appearance of freckles with makeup has become pretty popular recently, but if you're looking for a more permanent freckle fix, getting them tattooed on may be something to consider. "Freckles can be tattooed on the face to create a youthful, sun-kissed look and are a great option for those who want to go makeup-free," sasy Otsuji. "Freckles can be done virtually anywhere on the body including the shoulders, neck and arms and can be created in an array of natural colors, opacities and even shapes such as little hearts." They are semi-permanent and can fade with regular sun-exposure, face exfoliants and brightening products.
Permanent Makeup
If you wear the same shade of lipstick every day or won't leave the house without winged liner, a permanent makeup tattoo might be right for you. "I think a soft wash of color over the lips can look so beautiful as well as help correct any unevenness," says Otsuji. "Tattooed eyeliner is becoming increasingly popular and when done with precision it can be incredibly effective in darkening and defining the lash line to make eyes pop." A head's up: thinner areas of skin such as eyelids and lips will be more sensitive than other areas when tattooed.
Areola Tattooing
"Areola tattooing is a restorative tattoo service that is generally offered to those who have undergone a mastectomy due to breast cancer, trans and non-binary clients who have received top surgery and those who have experienced burns or other traumatic scarring, says Otsuji. "I specialize in creating photo-realistic nipples to replicate my clients' previously impacted ones." This type of service is considered permanent and is very similar in technique to a traditional body tattoo.
Scar Camouflage
Scar camouflage, which can be done on stretch marks, acne scars or surgical scars, is a tattoo service that lightly smooths and blends scars into the surrounding skin. "This service is most effective if the scar or area of pigmentation loss is lighter than the area around it," says Otsuji. "A consultation is generally required to assess the area first and to see if the client is a good candidate."
Photo: Shutterstock, Design: Hannah Packer
Read more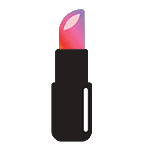 Back to top