How to Apply Foundation on Textured Skin For a Smooth, Flawless Finish
May 28, 2021
For a flawless foundation application, starting off with a smooth complexion is a game-changer. But if you have textured skin, achieving that even canvas can seem impossible, despite your best efforts at prepping and priming. For tips on how to best apply foundation on textured skin, plus how to find a formula that will work for your complexion, we consulted with pro makeup artist Keita Moore.
What Is Textured Skin?
Acne, small bumps and dry patches can all give skin a textured appearance. This can affect makeup application and result in a cakey, uneven finish.
How to Find the Right Foundation for Textured Skin
"Someone with textured skin should look for a foundation that's buildable," says Moore. This way, you can get a full-coverage finish on problem areas and go lighter elsewhere. If you're dealing with dry patches, he also suggests choosing a moisturizing formula. For small bumps and acne, look for an oil-free and non-comedogenic product to ensure your foundation doesn't cause more texture issues.
"I love the Giorgio Armani Luminous Silk Foundation and the Giorgio Armani Designer Lift Foundation because they are both buildable and can become full coverage when you need them to be," says Moore. "For days when you don't need a lot of coverage, Luminous Silk Foundation would be my go-to, and for days when you want to hide problem areas, the Designer Lift Foundation is perfect."
How to Apply Foundation on Textured Skin
"I always start by applying a little bit of foundation on a sponge and build coverage in layers," says Moore. "If you need more on certain areas, use a brush to spot treat. This leaves your skin smooth and even-toned."
Read more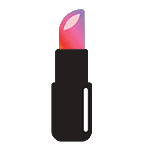 Back to top