How to Use a Makeup Blur Stick to Shrink the Appearance of Pores
May 28, 2020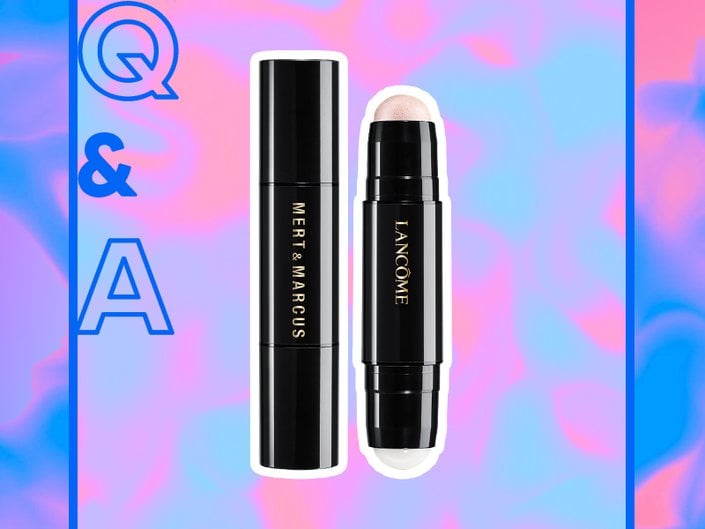 Achieving smooth, Instagram-filter skin is always a goal of mine. Take a look through my skin-care shelf and you'll spot about 15 different products that have the words "pore minimizing" somewhere on the label — not kidding. So when I found out that Lancôme launched the Teint Idole Ultra Blur and Highlight Duo Stick as a part of the Mert & Marcus collection, I was intrigued. I've heard about blur sticks being used to, well, you know, blur the look of your pores, but I've never actually used one. To help me figure out the best methods for application, I tapped Alex Sanchez, a Lancôme national makeup artist. As it turns out, there are more ways than one.
What Is the Blur and Highlighting Stick?
"The Blur and Highlight stick lives up to its namesake," says Sanchez. "It's a dual-ended automatic crayon with a sheer highlighter on one end and a soft-focus, line-blurring primer on the other." The highlighter side comes in two sheer, shimmery shades. The first shade is Light Pink, which looks great on fair to medium skin tones, and Dore, which is a golden bronze that complements deeper medium to dark skin tones. The highlighter side of the stick is used to add a shimmery glow and emphasize the high points of your face. But how do you use the blurring side of this duo stick? Here, Sanchez shares five application techniques.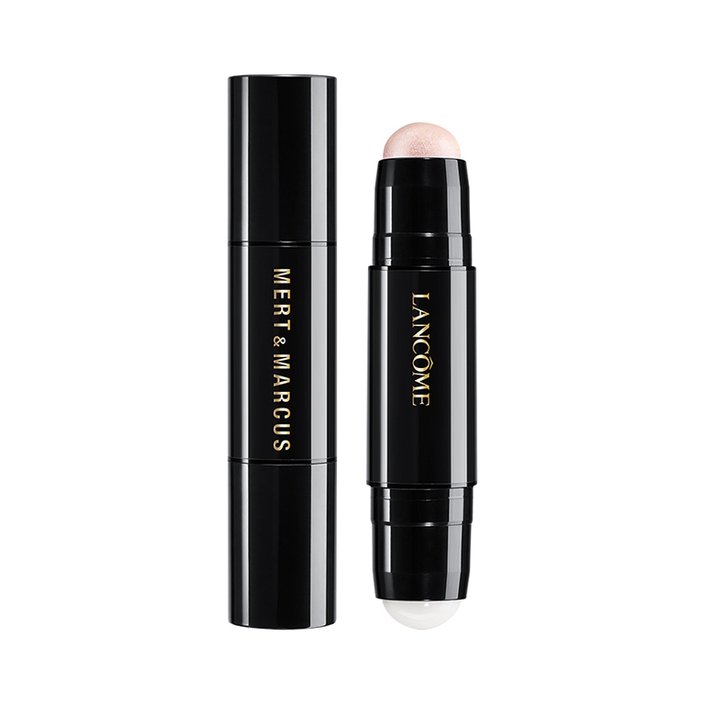 Different Ways to Use a Blur Stick
Use It As Is All Over Your Face
"I love to use the blur side of the crayon all over the face for a line blurring, invisible-makeup look," says Sanchez. Simply apply it directly on your face to blur the appearance of large pores and you're ready to take on the day — no foundation necessary. (We love doing this before a video conference call, too.)
Use It As a Primer
"You can also use it as your makeup primer to prep your canvas for flawless foundation application," he says.
Use It to Blur Wrinkles and Blemishes
Aside from blurring the look of pores, this blur stick can also reduce the appearance of any other skin texture imperfections, such as small breakouts and fine lines.
Use It for Male Makeup
"I love to use the blurring end for male makeup especially," says Sanchez. Men tend to have more active oil glands in their skin, which can lead to large pores. That's why this is the perfect product for them. "It truly is invisible, smooths out the pores and has a soft matte finish that translates so well on camera and in photos."
Use It As a (Light) Concealer
"I also love using the blur end of the duo stick in place of an under-eye concealer for mild, dark circles," says Sanchez. "The optical diffusing properties catch the light, blur and brighten the under eye without adding pigment. It truly is like a soft-focus filter for your face."
Read more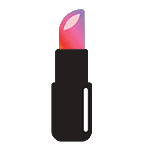 Back to top