How to Do the Viral "Supermodel Cheekbones" Contouring Hack
February 14, 2023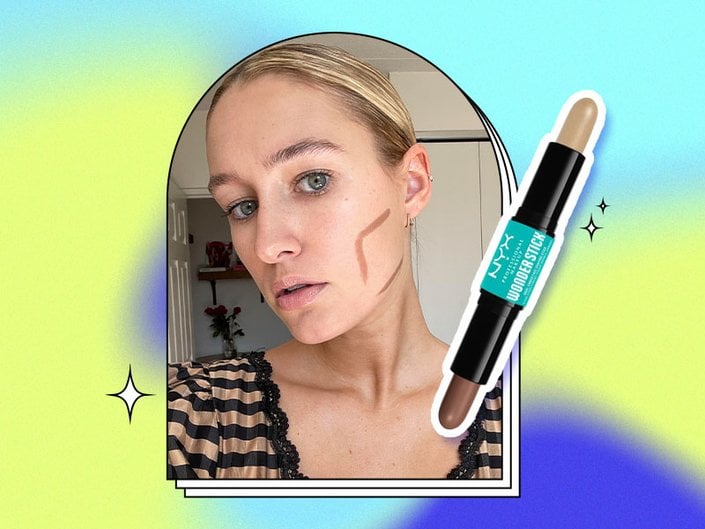 Whether you're a lifelong beauty obsessive or you're new to wielding a makeup sponge, you've probably heard of contouring and have maybe even tried it out for yourself. Contouring refers to sculpting your face and especially accentuating your cheekbones using complexion makeup.
As a makeup minimalist, I have historically stayed away from contouring because — as great as it looks — applying and blending a full-face contour can be a tad time consuming. But when I saw the
"supermodel cheekbones" contouring hack
making the rounds on social media, my curiosity was piqued.
The quick hack involves applying a contour stick to your face in just a few curving strokes (or one continuous one, depending on how you choose to do it) and blending to create a chiseled cheekbones look. The typical method of contouring your cheekbones is to do one straight line along the bottom edge of the bone, stopping right before your chin. This TikTok-trending look, however, requires you to curve the line and bring it down towards your jaw to completely outline your cheeks. After scrolling through videos of the transformative results, I had to try it myself.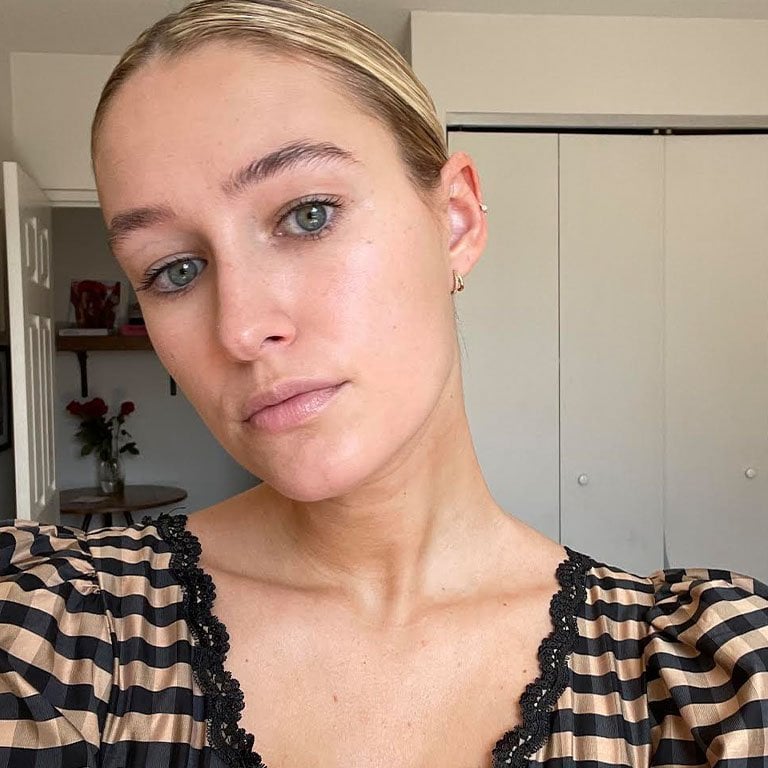 In this selfie, you can see what my face looked like before I went in with my contour. I have a light layer of medium-coverage foundation, but that's it as far as face makeup. To highlight the full effects of the contour hack alone, I am keeping the rest of my makeup fairly simple.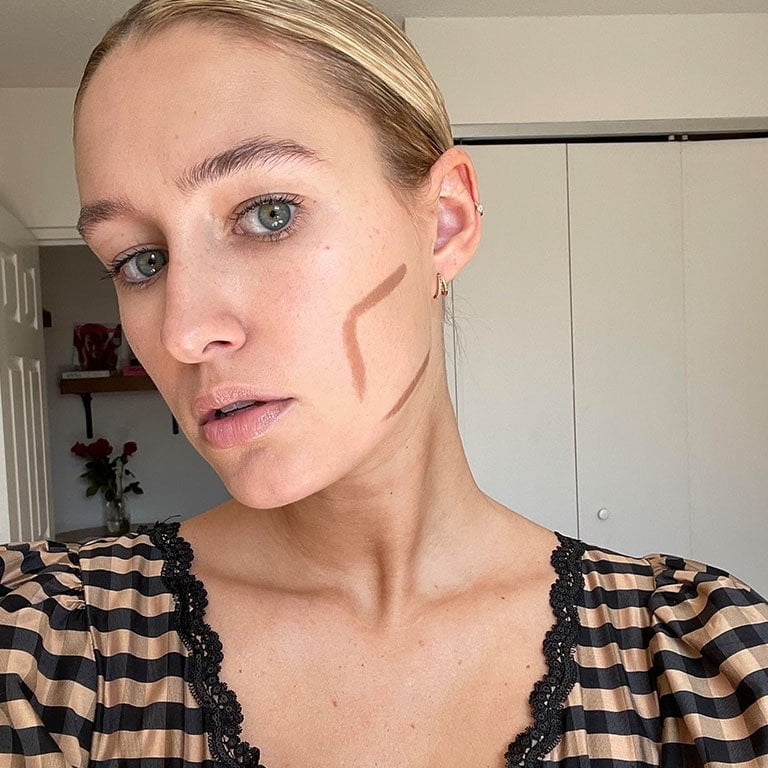 The easiest way to contour, regardless of your experience level, is to use a contour or foundation stick, since you can just draw the lines on your face by hand. I opted for the NYX Professional Makeup WonderStick Contour and Highlighter Stick in the shade 03 - Light Medium. This multitasking, double-ended makeup stick offers everything you need for a perfectly sculpted face in one handy package. We also love the Lancôme Teint Idole Ultra Wear Foundation Stick, which has a thicker tip and a built-in Kabuki brush.
Using the contour end of the WonderStick, I started by drawing a curved line, almost forming a right angle, under my cheekbone and down towards my jaw. Then, starting near the bottom of my ear, I traced the contour stick along my chin towards the bottom of the other line. I repeated the lines on the other side and blended it with a makeup brush.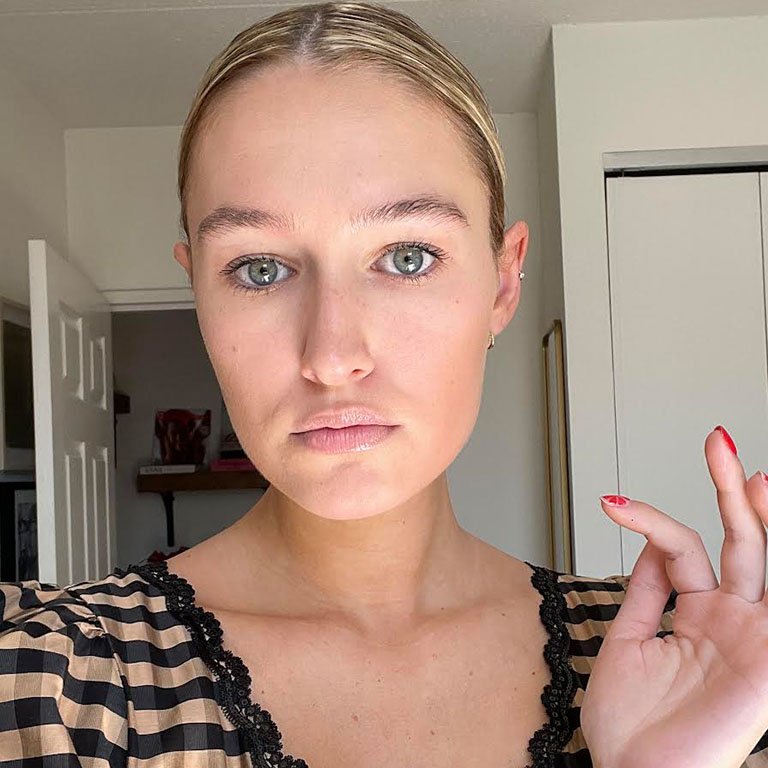 After blending out the contour makeup, I definitely feel like my face looked way more sculpted and angular than it did before. I added a bit of cream blush to the high points of my cheeks and finished with some loose setting powder, and I was overall pleased with the final effect. The contour makeup shade was slightly dark for me right now, but I would totally try this again on a night out when I am doing a full face of makeup. The best part was how quick and easy it was to do.
Photo: Jordan Julian; Design: Juliana Campisi
Read more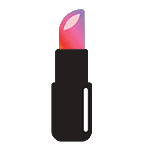 Back to top