I Have Large Pores and This Viral TikTok Makeup Hack Blurred Them Into Oblivion
November 09, 2021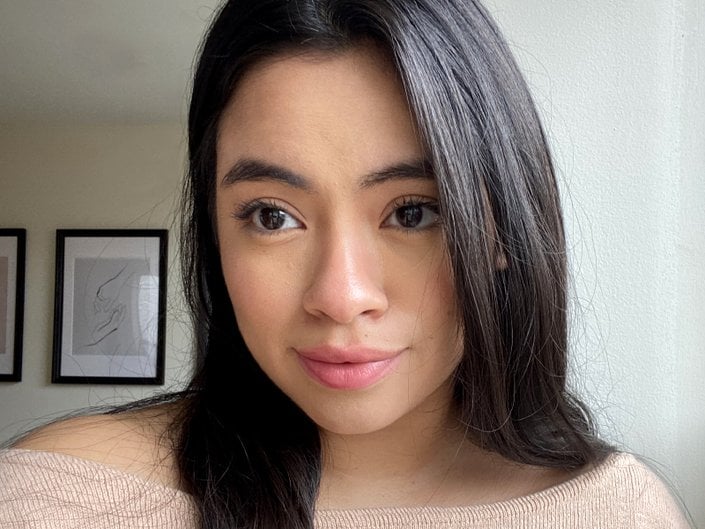 As a beauty editor and overall makeup lover, I've heard and tried a lot of
makeup hacks
. Some of my favorites are using
primer to erase eyeliner mistakes
and applying
false eyelashes on top of my eyeliner
for a more wide-awake look. While scrolling through TikTok, I stumbled upon this
viral makeup hack
courtesy of user
jarida.bby
. While most people begin their makeup routine by using a primer and end with a setting powder, this hack suggests completely changing the way you layer your makeup for the appearance of a completely
poreless complexion
. But does it actually work? Well, I decided to find out. Find out my honest thoughts, ahead.
STEP 1:

Moisturize Your Face

Any good makeup look starts with a moisturized complexion. To begin, I applied the M-61 Vitablast C 20% Cream, which I've been loving lately for its rich but lightweight texture. It hydrates my dry skin and gives me a radiant glow.

STEP 2:

Set Your Face Using a Translucent Powder

Now, this is where (I thought) things began to get a little strange. After you've applied your moisturizer, set it in place with a translucent setting powder. I dusted the Dermablend Loose Setting Powder all over my face with a large fluffy brush.
STEP 3:

Spritz on a Setting Spray

Once you've essentially set your moisturizer with powder, you're going to douse your face in setting spray. One of my all time favorites is the Urban Decay All Nighter Setting Spray for its ability to keep my makeup in place all day long while offering a dewy complexion, so that's what I used for this step.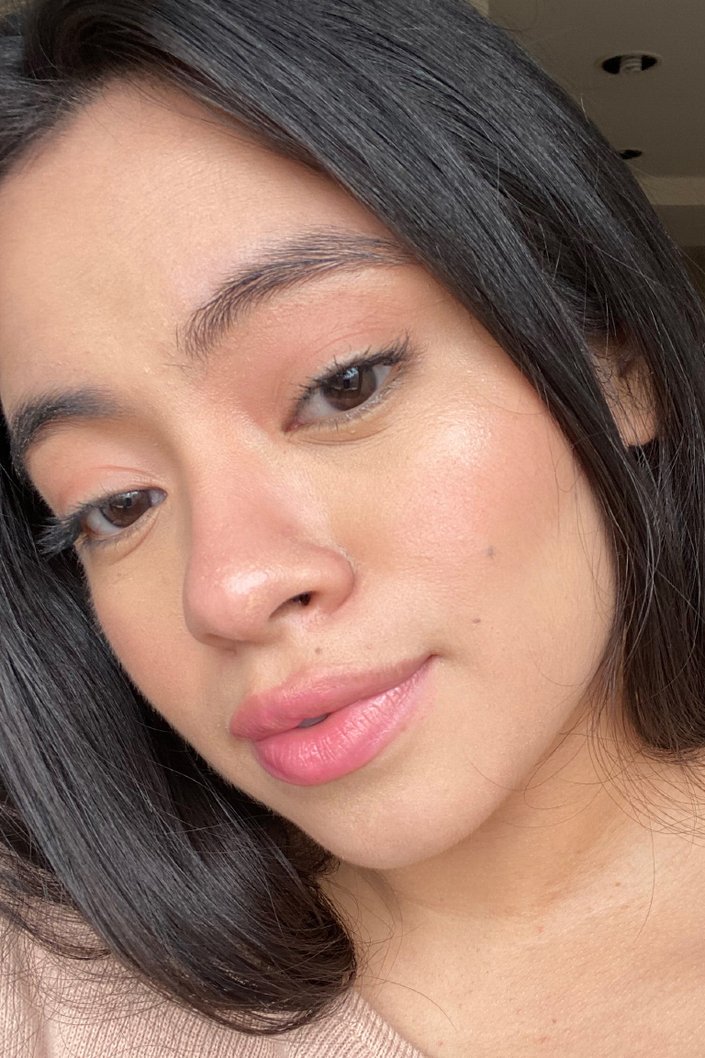 My Results From the TikTok Makeup Primer Hack
I have very large pores on my nose, which are the bane of my makeup-loving existence. Usually makeup accentuates them no matter what pore-minimizing primer I use. But after trying this hack, my nose looked airbrushed. I was obsessed and seriously surprised. That being said, despite not adding any more products into my routine, my makeup felt heavy and looked a little cakey. Bare in mind, though, I'm someone who loves lightweight, fresh-faced makeup — hence all those cream makeup products. After wearing it all day, the natural oils on my face started to shine through, which I actually liked. My pores still looked blurred, but overall my complexion makeup felt a little less heavy and looked more dewy.
I think this hack is great if you're someone who likes a full-coverage look or if you have a big event where you need your makeup to last. It held up very nicely throughout the work day. Will I be using this hack on a daily basis? Maybe not. But I am going to experiment with different moisturizers, setting sprays, powders and foundation. I'm intrigued to see if I can customize this hack to suit my skinimalist needs while still covering the large pores around my nose.
Photo: Genesis Rivas

Read more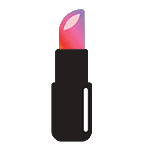 Back to top