The 1920s Flapper Makeup Tutorials That Are Perfect for Your Gatsby Costume
October 02, 2019
When it comes to Halloween makeup this year, there are a ton of different ways to go. You can start by creating a simple, cosmic eye-look to embrace your inner Zodiac, channel your inner ice-queen or go full-on Lion King with this cute, graphic tutorial. But perhaps our favorite of all is the Gatsby-inspired 1920s costume Halloween classic, and for good reason: it's super easy, and trés chic. And if done correctly, you'll look as cool as a character in a Ryan Murphy pilot. We've rounded up the best YouTube flapper tutorials to transport you to the roaring '20s — feathers, emphasized Cupid's bows and all.
The Classic Flapper
Michelle Phan transports us back to the roaring '20s in this creative YouTube tutorial — and gives us the perfect smoky eye to go along with it. After creating a gray-black gradient on each eye and smoking it out on the lower lash area, she finishes up the face with a stunning red lip.
The Flapper With the Faux Bob
The bob
is a signature flapper hair-cut, but when it comes to chopping your own tresses for the costume, we'd advise against it (unless you want to, of course!). Brittany Sarah demonstrates the perfect curvy, finger-wave look for long hair that can be transformed into a totally faux bob illusion.
The Wallet-Friendly Flapper Tutorial
If you want to keep your flapper makeup low-cost, check out this tutorial by Glam N Anne. She completes the face with thin brows, a faux freckle and a heavy dusting of the
NYX Professional Makeup Ombre Blush in Insta Flame
.
The Zombie (!!!) Flapper
Going spooky with your flapper costume is perfect for Halloween, which is why this tutorial by Nikki French is one of our favorites. She contours all areas of her face, chest and shoulders with gray and black shadows, and completes her haunting eyes with a white-ish touch of the
NYX Professional Makeup Jumbo Eye Pencil in Milk
.
Read more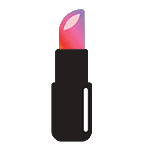 Back to top