6 Lip Liners to Shop Now — And How to Use 'Em!
March 11, 2022
Your makeup bag is no doubt stocked with lip glosses and lipsticks, but what about lip liner? It's a product that's easy to forget, but if you learn how to use it correctly, it will quickly become a staple in your routine – trust us. Lip liner can be used to shape your lips and make your lipstick or gloss last longer, which means a little more time spent in the AM can result in less time touching up later.
To unlock the powers of all that a lip liner pencil can do, we turned to makeup artist Emily Kate Warren. Keep scrolling to discover a crash course in all things lip liner.
How to Use Lip Liner to Make Lips Look Fuller
STEP 1: Outline Your Lips
Warren recommends starting with a lip liner held upright. "Use the side edge of the pencil tip to rub the line on," she says. "It will pass over the natural roll of your lip edge and make your lips appear fuller."
STEP 2: Shade Your Lips
Use the same lip liner to fill the rest of your lips in with color.
STEP 3: Add Gloss
Top with your favorite gloss. Our go-to is the Maybelline New York Lifter Lip Gloss, which helps plump lips for an even fuller effect.
How to Use Lip Liner to Reshape Your Lips
STEP 1: Choose the Right Shade
Select a lip liner shade that's as close as possible to your natural lip color. Use it to trace slightly outside the lip line in the area you want to reshape.
STEP 2: Fill in Your Lips
Color your entire mouth with the same lip liner.
STEP 3: Check Your Work
"Use your phone to take a selfie," Warren says. "It will likely flip the image in a way that you'll be able to see whether your lips are even."
How to Use Lip Liner to Make Lipstick Last Longer
STEP 1: Choose Your Shade
For a dramatic look that emphasizes the color of your lipstick, choose a liner in a similar shade, or go for a clear, invisible liner.
STEP 2: Apply the Liner
To amp up the color of your lipstick or to provide grip for the formula, apply the liner all over the lips, keeping the edges sharp.
STEP 3: Swipe on Lipstick
Apply your lipstick as usual, and you're good to go.
Our Favorite Lip Liners
1 / 6
For a smooth, creamy texture, look to this jojoba oil and vitamin E-infused liner from NYX Professional Makeup. It offers a soft matte finish in 18 waterproof color options.
2 / 6
This pick comes in 25 shades, but our go-to is the clear one. As mentioned above, it can be used to keep lipstick or gloss from smudging or bleeding throughout the day.
3 / 6
If you find that your lip products often seep into fine lines around the mouth, prep your lips with this liner. It's designed to define lips while keeping lipstick in place.
4 / 6
According to Warren, matte lip liners will help whatever you apply on top stick better. With a creamy matte finish, this liner provides grip without drying out lips.
5 / 6
A cult-favorite, the Smooth Silk Lip Pencil offers a precise application and a satin, long-lasting finish.
6 / 6
We love to use this super precise, dual-ended lip liner to define, sculpt and shape lips. On one end is the creamy, suede-like formula, and on the other is a lip brush that helps to create a soft, diffused finish that gives the illusion of a fuller pout.
Read more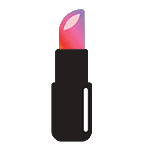 Back to top