How to Master a Daytime Red Lip
February 18, 2022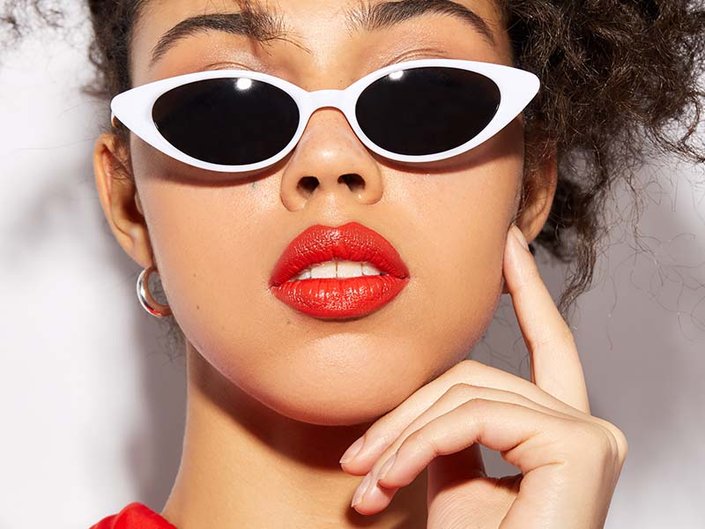 Whether it's glitzy cocktail attire or an LBD,
ruby red lips
seem to work for any nighttime ensemble. We hate the idea, however, of limiting something as stunning as
red lipstick
to nighttime activities because, in truth, it's good for any time of day and any event — even if you
work from home
. Check out our best tips on
how to wear red lipstick
during the daytime and get ready for all the compliments to roll in.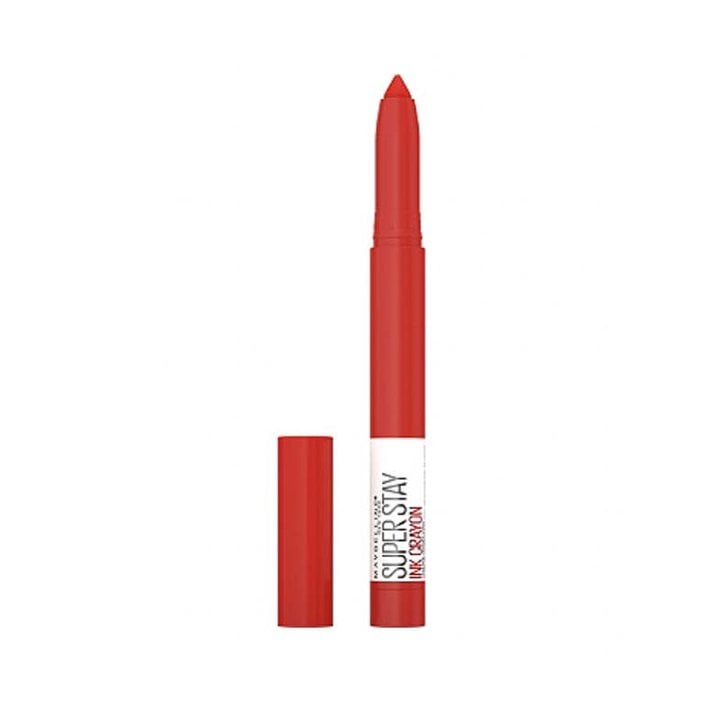 Don't Worry About Your Hair or Eye Color
It's tempting to use eye or hair color to pick a red, but it's best to figure out your undertones from your skin and go from there. Just because you have blue eyes doesn't mean you are cool, and just because you have brown eyes doesn't mean you are warm. And remember, not everyone is warm or cool — many people are neutral and can wear any shade on the spectrum they like. When in doubt, stick to true reds in the middle of the spectrum, such as the L'Oréal Paris Colour Riche Reds of Worth Satin Lipstick With Saturated Color in Respected Red.
Don't Be Boxed in by One Texture
Between satins, mattes and glosses, it's easy to get overwhelmed by the number of lipstick finishes available these days. But don't feel like you need to stick to a simple stain to go red. Instead, get playful — the more fun you have with your makeup, the more confident you'll feel. Try a statement-making matte, like YSL Beauty The Slim Velvet Radical Matte Lipstick in Rouge Paradoxe or a poppy cream, like Urban Decay Vice Lipstick in Drive In.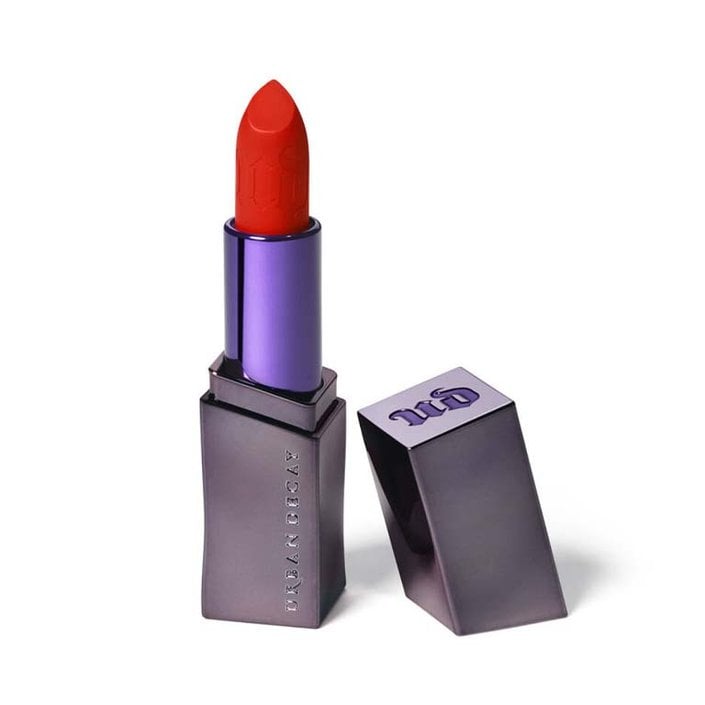 Prep Lips With Some TLC
A red lip calls for an even surface, even if you're looking for barely there, stained color. And in order to make sure you can pull it off, you're going to need to prep by exfoliating with a scrub like the Makeup by Mario Perfecting Lip Scrub and then moisturizing with a hydrating balm, like the Kiehl's Butterstick Lip Treatment.
Line Like a Champ
Using a clear or flesh-toned lip liner, trace around your lips to prevent lipstick from feathering or smudging. Use delicate strokes while ensuring you stay close or within your natural lip line.
Blot Between Layers to Maximize Staying Power
After tapping or swiping on your first layer of lipstick, use a fluffy powder brush to dust a bit of setting powder like the NYX Professional Makeup Can't Stop Won't Stop Mattifying Powder onto your lips, then let dry. You can also use blotting papers in between coats. Both techniques help set each layer of lipstick before your final coat.
Keep the Rest of Your Makeup Simple
Keeping the rest of your face minimal will not only make your lips pop but also brighten your face and open up your eyes. A hint of concealer, blush and a subtle application of highlighter goes a long way.
Opt for the Monochromatic Look
For an all-over rosy glow, try tapping a multipurpose product on your lips and cheeks, such as the Freck Beauty Cheekslime in Fever Dream.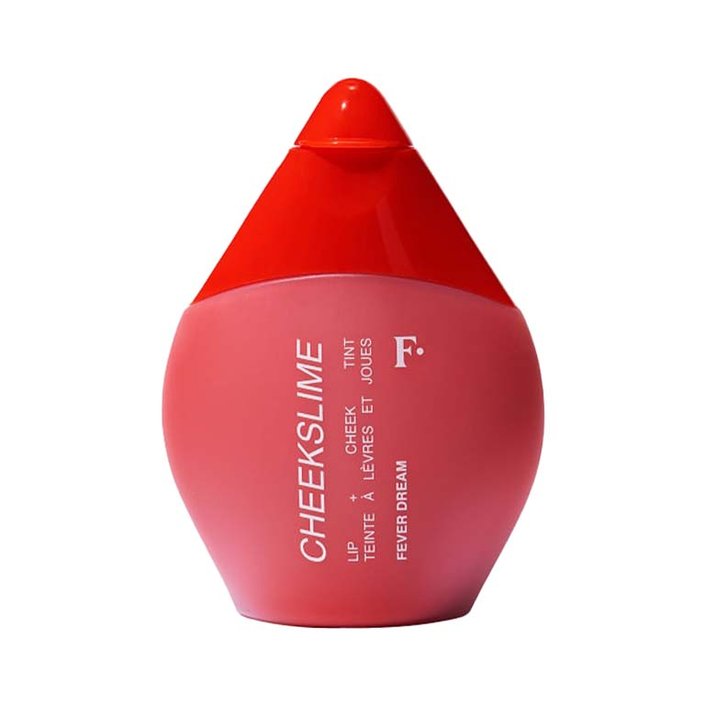 Or, Try a Lip Tint
If you're nervous about the whole red lip thing entirely, we suggest trying a lip tint or stain, which leaves a sheer veil of color, like the Pixi TintFix in Adore.
When in Doubt, Act Confident
The key to wearing any type of statement lip color is confidence. So, when you're wearing that ruby red lip color, make sure to pair with a smile and lift that head high.
Read more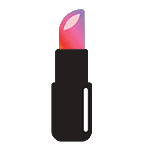 Back to top