5 Beauty Editors Review the IT Cosmetics Pillow Lips Lipstick
February 25, 2020
If you've ever wanted to own the same lipstick shade in both a cream and matte finish, IT Cosmetics just made your makeup dreams come true with the launch of Pillow Lips Lipstick. The new collagen-infused lippie gives you fuller-looking lips with its subtle plumping effect. In just one swipe, you get a high color payoff that feels smooth on your lips and don't skip when applied.
Ingredients like hyaluronic acid and aloe keep the formula nourishing (yes, even the matte option). The collection of 14 lipsticks includes mauves, pinks, reds and brown nudes, in both matte and cream finishes. The hues are designed to complement all skin tones and are perfect for everyday wear. Find our beauty editors' full review of the IT Cosmetics Pillow Lips Lipstick, keep reading.
Jessica, Associate Editor
Shade: Humble
Finish: Cream
I selected Humble, a nude cinnamon hue, from the IT Cosmetics Pillow Lips collection because it best matched my usual go-to lipstick shade (old habits die hard!). While I switch back and forth between matte and cream finishes, the smooth feel of a cream lippie was calling my name. When I gave it a go, it passed seamlessly over my lips and delivered near-perfect coverage in one swipe; I went back only to sharpen the lines around my Cupid's bow and the outer edges.TBH, my lips were chapped and a little rough (I blame winter) when I first used it, and I was impressed by how smooth it looked despite that fact.
Alanna, Associate Editor
Shade: Moment
Finish: Matte
I like to think that I'm a dark lipstick connoisseur considering I wear deep, pigmented shades on the reg, so Moment was at the top of my list to try. This highly opaque, creamy burgundy formula is pretty much everything you'd want in a dark lippie — it's thick but not messy. I liked how with just two coats, I got that crisp dark lip that I always crave, but it also felt extremely comfortable to wear. I'd give the pigmentation of this little bullet a solid 9/10, and as a dark lipstick fanatic, that's a really good score.
Genesis, Assistant Editor
Shade: Like a Dream
Finish: Matte
While I'm normally a nude-lipstick-only kind of a gal, I thought the shade Like a Dream was a dark and trendy winter hue that would be a fun way to spice things up. It's a deep red plum shade that wears, well, like an actual dream. The formula is infused with hyaluronic filling spheres and aloe for a soft, creamy ye super pigmented finish. I felt like one swipe was all I needed to see the high-impact color and feel the moisturizing effects. I opted for the matte finish because I wouldn't be myself if I didn't and was pleasantly surprised to discover it wasn't drying at all.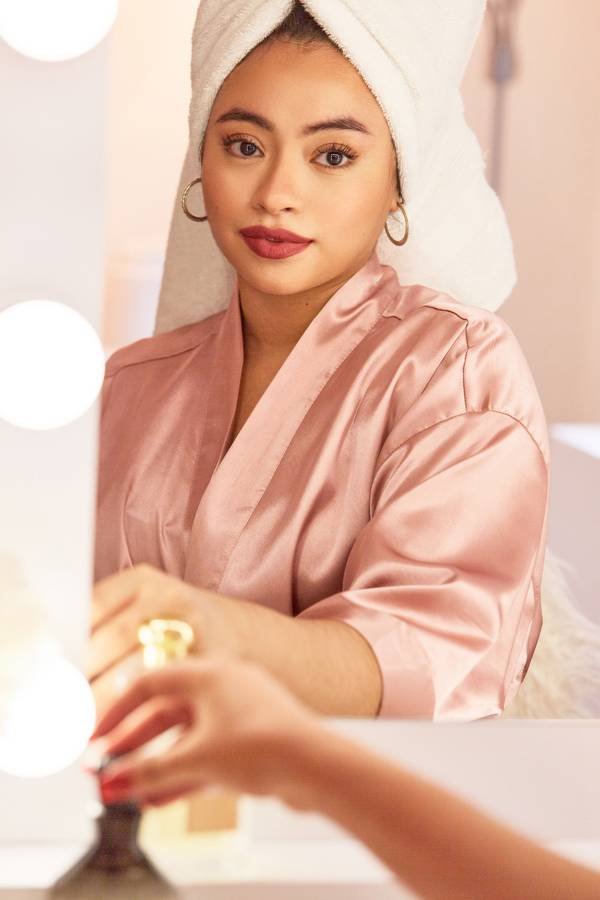 Samantha, Assistant Editor
Shade: Vision
Finish: Cream
I'm a creature of habit, especially when it comes to lipstick. Pinky, peachy nudes — count me in. So, it was far from a shocker when I picked up Vision from the Pillow Lips collection. The creamy consistency was super hydrating and had a much deeper color payoff than I had anticipated. And given that I'm more of a lip-balm-and-go girl in the winter months, I felt like this gave me the color I want for a glam day without robbing my lips of much-needed moisture. If you're on the hunt for a staple lippie this season, I highly recommend it.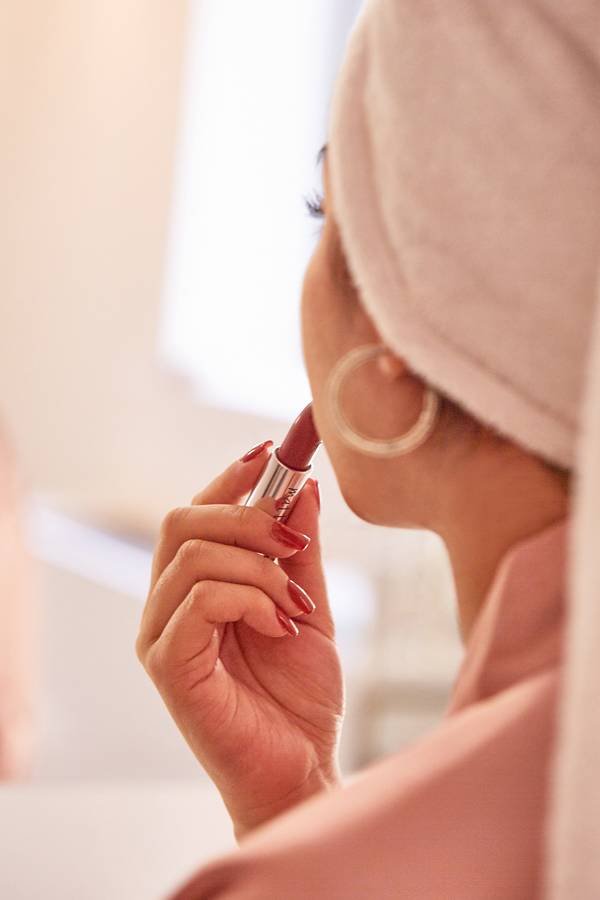 Jillian, Social Media Editor
Shade: Fanciful
Finish: Matte
I'm not me if I'm not wearing a dramatic lip, which is why I went for the shade Fanciful, a vivid, warm red. It's the perfect amount of bright without being overwhelming, which is the statement I'm trying to make. I'll admit, however, that I was skeptical to use this matte formula because my lips tend to get so chapped in winter. That being said, I was pleasantly surprised when actually wearing it. It's not drying like a typical matte product –– think the feeling of a cream or a satin lip, but the finish of a matte. It went on so smoothly that I didn't need to line with a pencil or prime with a lip balm, which was an added bonus. If you tend to forego matte lippies to avoid dryness, give this a shot.
Read More:
7 Hydrating Lipsticks for a Moisturized Pout
35 Life-Changing Beauty Tips Everyone Should Know
6 Best Nude Lipsticks for Dark Skin Tones
Read more