The Dazed & Diffused Blurring Lipsticks Give You the Velvet Pout of Your Dreams — 5 Editors Put Them to the Test
February 14, 2020
Gone are the days where a blurred lip could only be mastered by watching countless YouTube tutorials. Now there are the NYX Cosmetics Dazed & Diffused Blurring Lipsticks. These velvety matte crayons come with a dual-ended brush, making it that much easier to achieve the soft-focus look in just a few swipes. After applying the pigment around the outline of your lips, simply blend the color towards the center with the pro lip brush to create a softer look. Ahead, five of our editors put the formula to the test. 
Genesis, Assistant Editor
Shade: Day Drink
I told myself my beauty resolution was going to be to wear more red lipstick. I figured why not start off on the right foot by testing the color Day Drink, a vibrant, classic red shade. While it was certainly a tad bit out of my comfort zone, there's no denying the shade is beautiful and would probably look amazing on a wide range of skin tones. I really liked the fact that this lipstick was dual-ended because the crayon allowed me to line my lips with ease and precision (a must for bright colors), but the blurring lip brush on the other end made it easy to fill in my lips and soften the edges. Overall, I'm pretty pleased with this new lippie and shade and am beginning to think that my New Year's resolution might actually be attainable.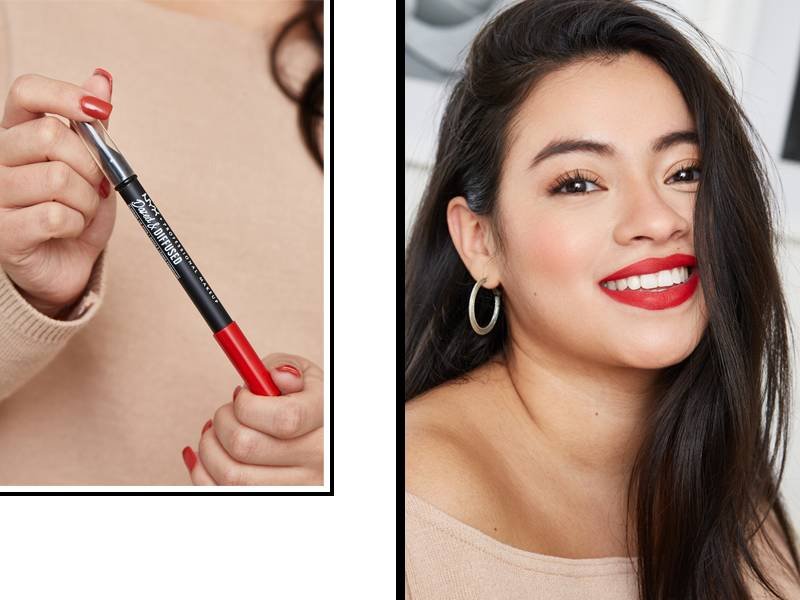 Jessica, Associate Editor
Shade: Unwind
This isn't by any means my typical lipstick shade, but I was feeling daring and wanted to give the warm taupe hue a try — boy, was I surprised by just how much I loved it. The soft brown shade complemented my light-neutral complexion perfectly. It's darker than my usual nude lip color, but I liked the contrast for winter. As for the diffused aspect of this lipstick, I found the blurring brush a fun twist to the usual crisp lip line I go for. It takes some of the pressure off of achieving flawless lipstick application, and for that, I am thankful.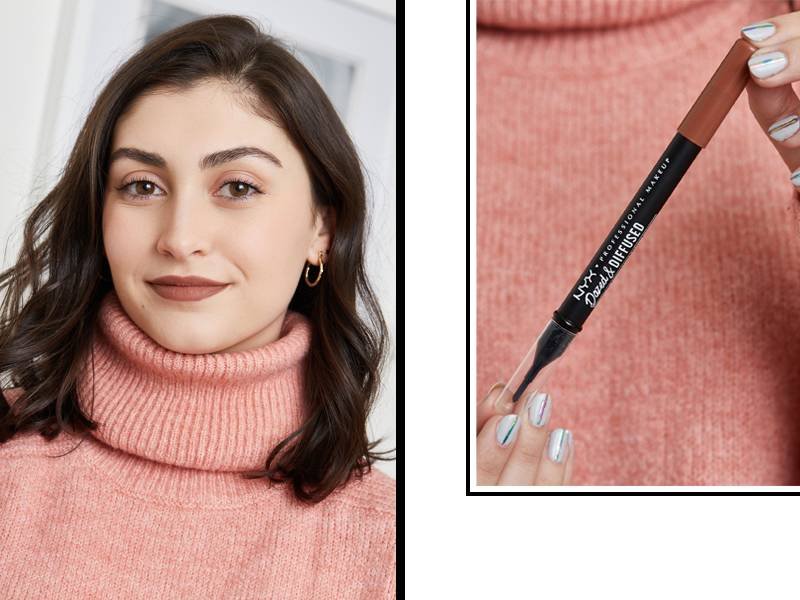 Lindsey, Content Director
Shade: Get Down
I'm admittedly boring AF when it comes to my lip color choices. I pretty much wear the same dusty rose shade every day, even going so far as to keep multiples of the same lipstick in every bag, jacket and desk drawer I own. In effort to branch a little, though, I chose a brighter, more magenta shade of the Dazed & Diffused Blurring Lipstick, and to my surprise, I actually really liked it. At first, I went a little too crazy and over-lined and over blurred by lips with the product, but once I reigned it back in, I loved the soft-focus effect. It made it less intimidating to wear such a bright hue.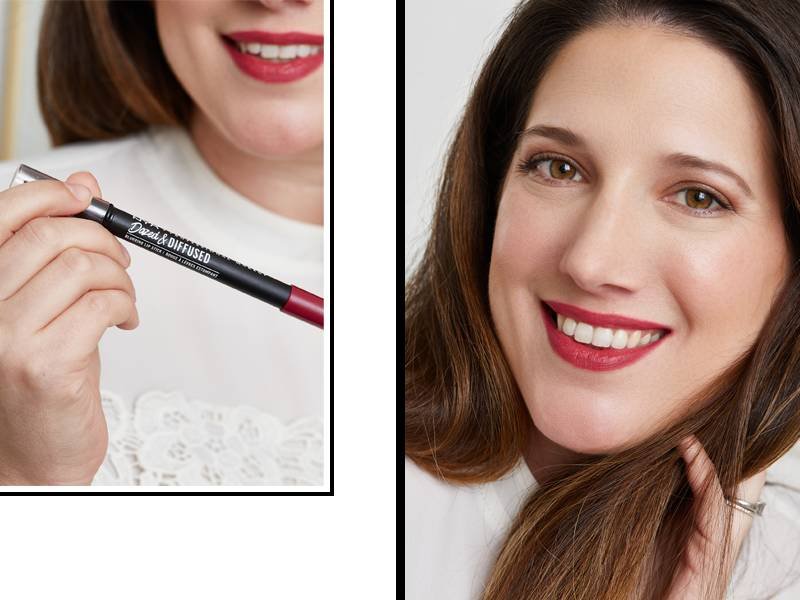 Alanna, Associate Editor
Shade: 90s Babe
I'm always enamored by velvety, rich, dark colors which is why 90s Babe was a no-brainer for me to try. Plus, I was stoked to see how it would look in *blurred lip* form. I started by lining the outside, working toward the center of my lips with the matte crayon end. I found the formula to be extremely pigmented but pretty mess-free — it didn't stain or slip and slide. After I filled in my lips, I blended the formula with the lip brush end to create a powdery, blurred finish. The result was pretty much the dark matte lip of my dreams: totally opaque, perfectly shaped and budge-free.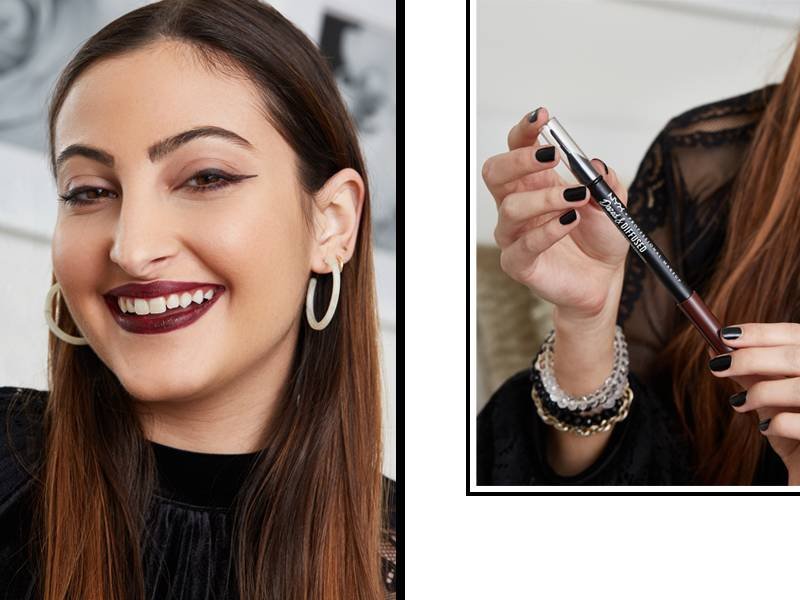 Samantha, Assistant Editor
Shade: Girls Trip
This warm, pink nude wasn't necessarily out of my comfort zone in the shade department. But, the matte finish? Well, let's just say I can count the number of matte lippies in my makeup bag on one hand. Normally, I'm a cream lipstick kind of girl who reapplies on the regular. While I love a silky texture, I'm typically far from content with how easily it wipes off. That's where Dazed and Diffused comes in. The blurring pencil really stays on and doesn't smudge. Plus, if I need a little extra moisture, a quick swipe of gloss on top does just the trick.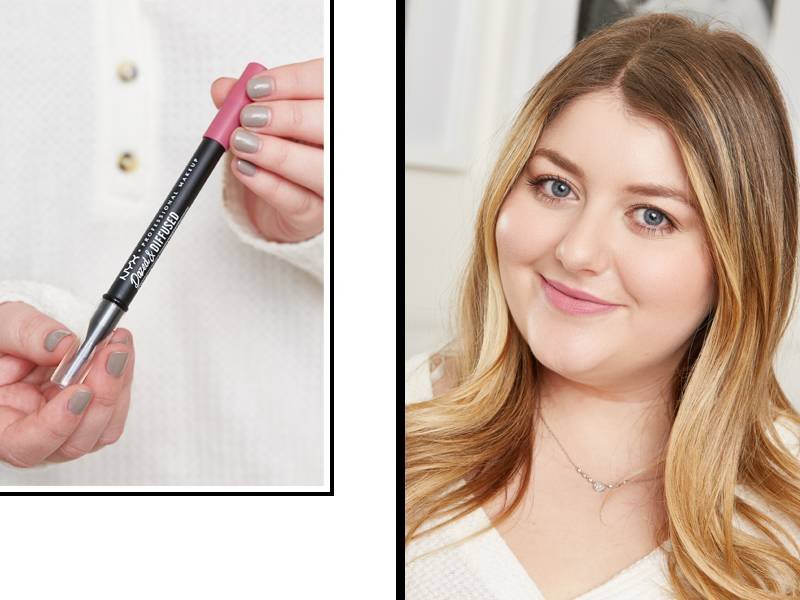 Read More
The Best Full-Coverage Concealer Pots
11 Products That Will Give You the Glowing Skin of Your Dreams
We Love These Natural Hair Instagram Accounts, and You Will Too
Read more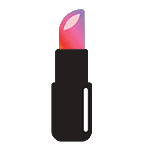 Back to top