How to Line Your Lips and Define Your Cupid's Bow
June 28, 2023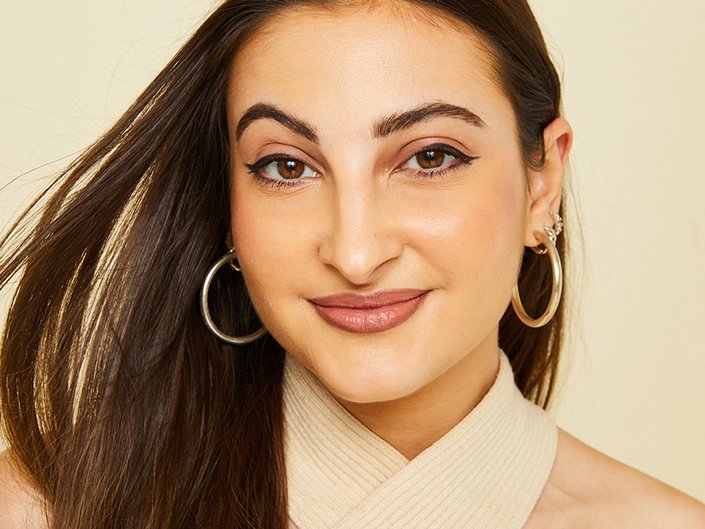 Achieving the perfect cupid's bow starts with a
solid lip liner
. From
nudes
to bright pink shades, lip liner lays the groundwork for whatever lip look you're trying to achieve. You may think that
applying lip liner
is a no-brainer, but if you're having trouble getting that perfectly sharp, defined cupid's bow and a subtly plumper look, you've come to the right place. We turned to makeup artist and
Kite Beauty
representative
Morgan Leigh
for her tips on how to achieve an even application and a perfect cupid's bow every time you line your lips.
What Is a Cupid's Bow and What Does it Look Like?
The cupid's bow is the curve at the top of your upper lip. "Everybody has a different lip shape, therefore a different cupid's bow; some are more pointed and others more rounded," says Leigh. If you feel like experimenting, you can subtly alter the shape of your cupid's bow by overlining it with a lip liner.
How to Apply Lip Liner for the Perfect Cupid's Bow
"When it comes to lining your lips, I find there is a fine line between over lining and the perfect accentuating line," says Leigh. "When lining your lips, I like to draw just at the top of the line so that you have some pigment on your actual lip and just a tiny bit above your lip line giving the illusion of fuller lips (if that is the desired look)." Ready to give it a try for yourself? Find a step-by-step breakdown below.
Step 1: Choose Your Desired Cupid's Bow Effect
"If I want a more precise, sharper edge when it comes to the cupid's bow, I always make sure that my pencil is super sharp for exact precision — and if I want a rounded cupid's bow, I'm OK with a duller sharpen on my pencil that gives a less defined, more natural smudge," says Leigh. If you're wearing a very bold or dark lip or you want your lips to appear pillowy and plump, a sharp lip pencil and precise cupid's bow might be best, while a duller sharpen is preferable for a popsicle stain lip. Some lip liners feature a self-sharpening or twist-up tip, while others need to be sharpened using a separate lip liner sharpening tool.
Step 2: Line Your Lips With Your Lip Liner
Starting at the cupid's bow, draw just along the line of your lips, going ever-so-slightly outside the line if you want a fuller look. For a pouty effect, only overline the center of your top and bottom lips, and keep the lip liner exactly to your lip line along the corners of your mouth. If you want a gradient lip, you can subtly blur the lip liner inside your lips using your finger, a lip brush or a lipstick of your choice.
Step 3: Clean Up the Edges of Your Lips
"If you're looking for perfection and precision when it comes to liner, you can follow with a pointed tip precision brush, get a tiny bit of foundation or concealer and apply some around your lined lips," says Leigh. Blend the edges outside your mouth with your finger to make the concealer appeas seamless and allow your lip color to take center stage. Leigh recommends using a blendable, natural-finish concealer for the most convincing results — she likes the Kite Beauty On the Glow Concealer. Another one of our favorites is the Lancôme Teint Idole Ultra Wear All Over Full Coverage Concealer. While it offers full coverage, it has a lightweight consistency that dries down to a natural-matte finish.
Step 4: Finish With Your Favorite Lip Product
Once you've lined your lips and carved out your cupid's bow to perfection, you can top your lip liner with your go-to lip product of choice. If you're looking for a lipstick that will help enhance the shape you drew on with lip liner, try the Giorgio Armani Lip Beauty Lip Power Longwear Satin Lipstick, which features a teardrop-shaped bullet for precise application. We also love the Maybelline New York SuperStay Matte Ink Liquid Lipstick, which glides on with an easy-to-use doe-foot applicator. Of course, you can also skip the lipstick, lip gloss or lip stain entirely and fill in the rest of your lips with your lip liner.
The Best Lip Liners
Get creamy, saturated color with a long-wearing finish using these waterproof lip liners. The pencils are packed with vitamin E, jojoba and cottonseed oils to glide on creamy and smooth, so your lips won't feel parched midday despite the long-wearing formula. Choose from a range of 25 shades, from bold reds, berries and pinks to classic nudes and a clear shade that helps fight feathering.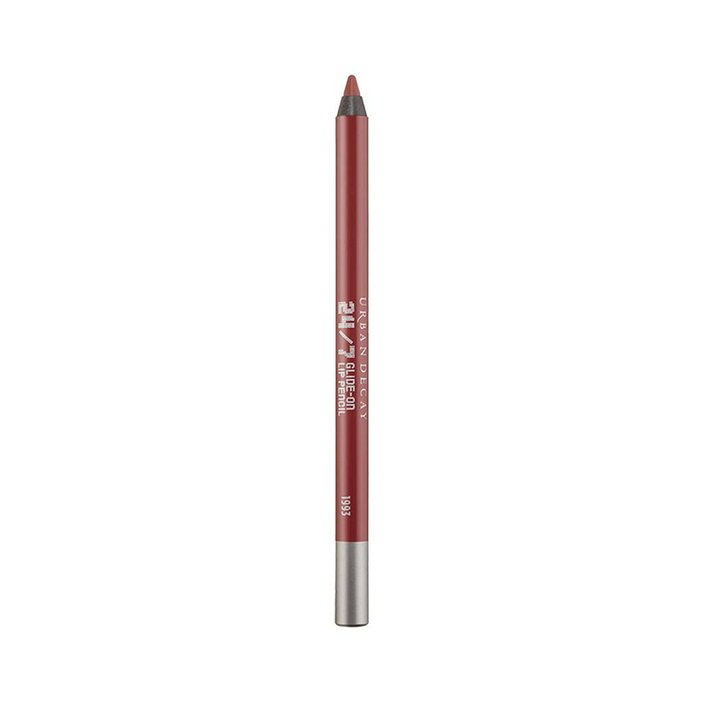 These jojoba oil- and vitamin E-infused lip pencils are our pick for an ultra-smooth and creamy lip line. Available in 18 vibrant colors, the waterproof formula applies easily without any uncomfortable dragging or pulling. With all-day color payoff, these are fade-, transfer- and smudge resistant, and less than $10 a piece. Chances are you'll want them all.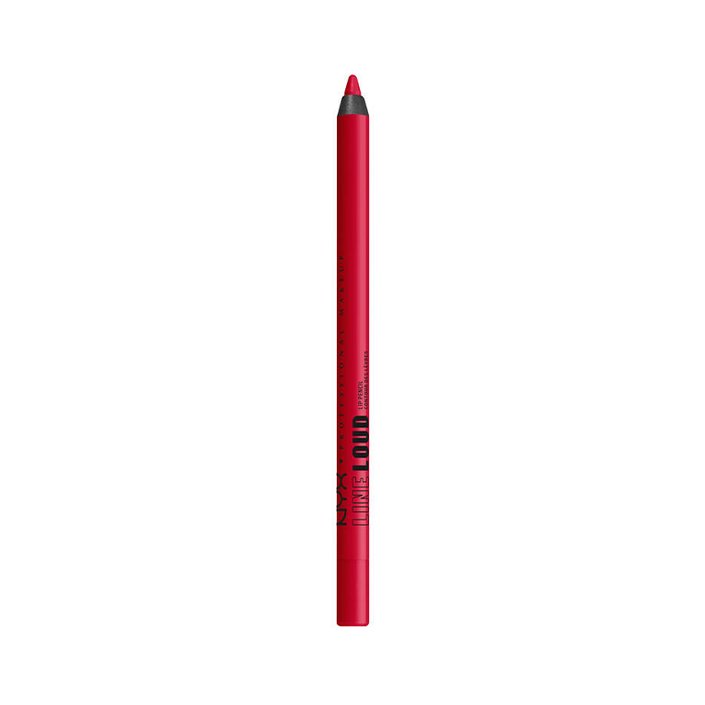 With a creamy, pigmented and waterproof pencil on one end and a precise lip brush on the other, this lip liner pencil allows you to seamlessly blend and clean up your look with ease. The satiny formula is forgiving on dry lips and will lend your favorite lipstick or gloss some added staying power.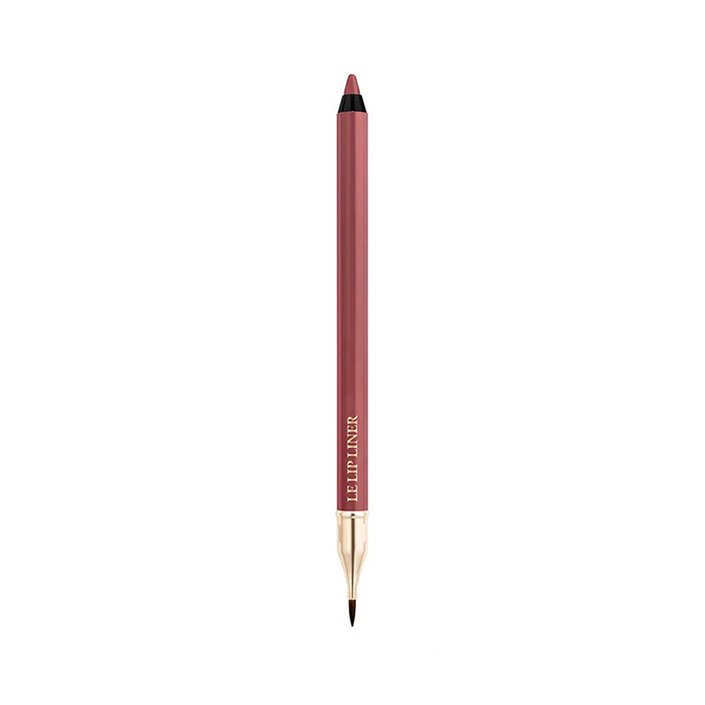 Lip lines are a normal part of life — the only downside is that they can cause your lip color to feather and bleed. These liners feature a transfer-free and anti-feathering formula to help keep your lip color looking freshly applied and precise all day, no feathering or smearing to be found.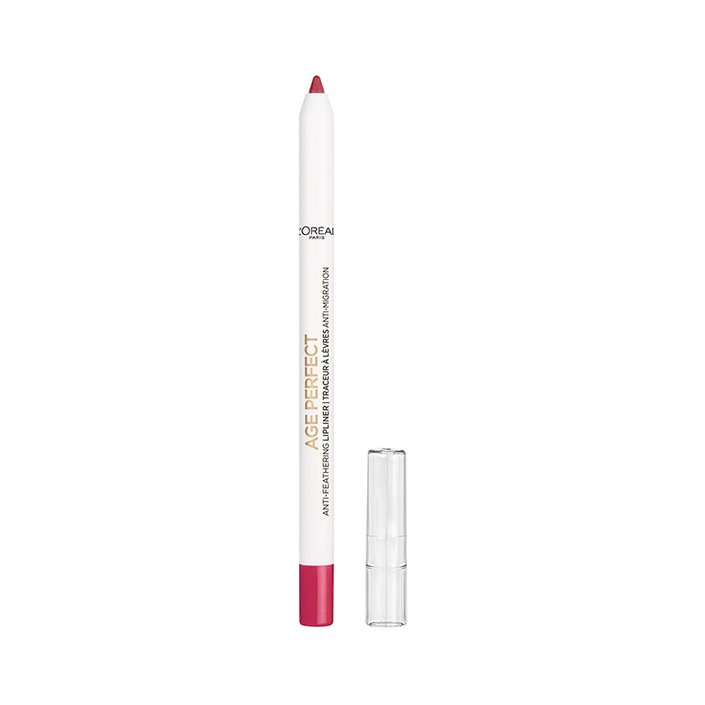 There may be a plethora of colorful eyeliners on the market, from baby blues to poppy yellows and hot pinks, but when it comes to lip liners, the color range is still fairly limited. That is, except for this collection of lip pencils, which includes a medley of bright purples, oranges, blues and black, not to mention more classic shades of pink and nude. Best part? Each lip liner has a $5 price tag.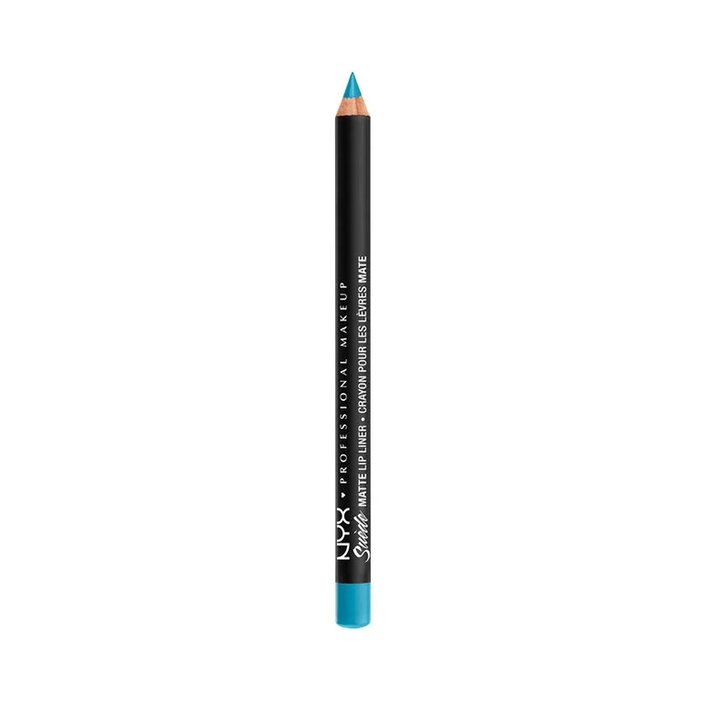 If you can't get enough matte lipsticks, this lip liner belongs in your makeup bag. With a velvety matte formula and a creamy, blendable consistency, these pencils make it easy to shape and define your cupid's bow under any matte lip you love.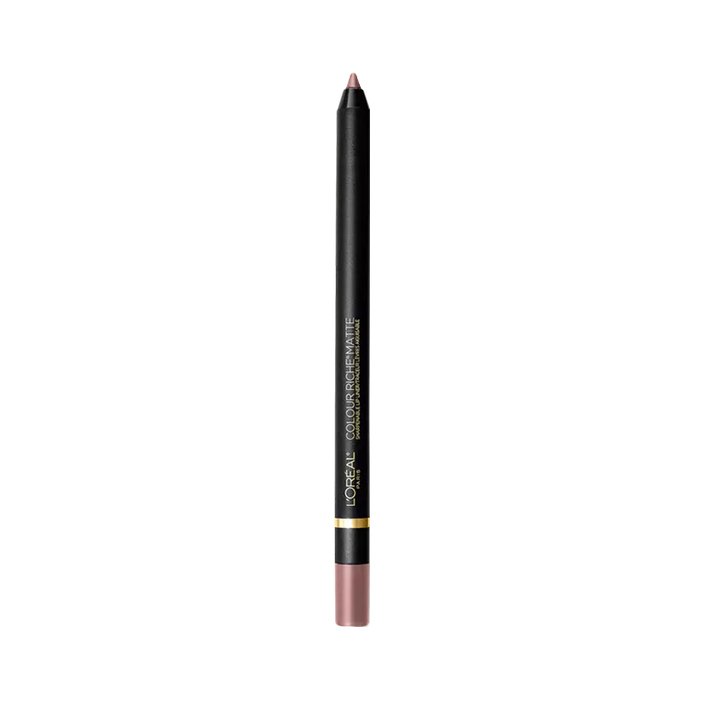 Shape and define your lips with this pencil's ultra-fine, mechanical tip. It's self-sharpening, so you can always draw on a perfectly precise cupid's bow. It also has an anti-smudge formula to prevent feathering. In addition to shades of pink, brown, purple and red, it comes in a clear option that acts as a primer to keep your lip color locked in place.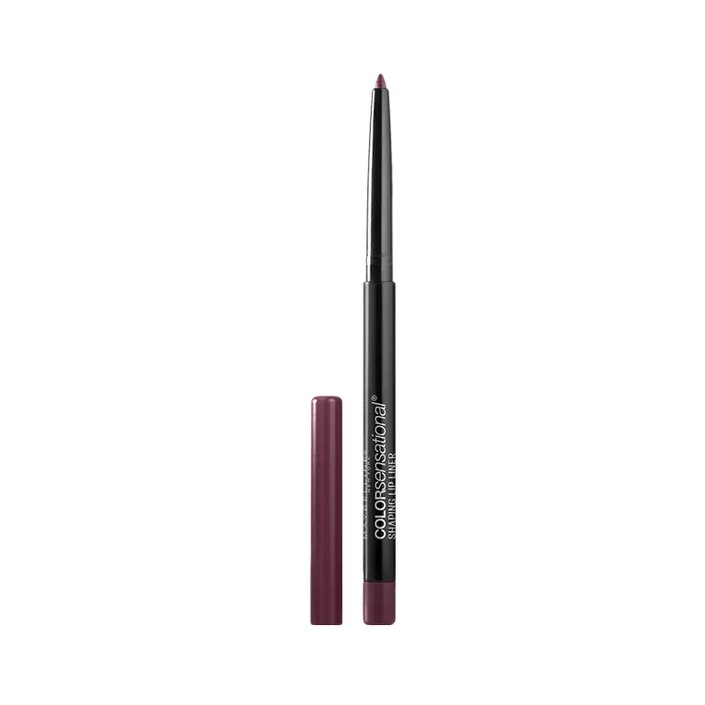 For only $5 a pop, we wouldn't blame you for stocking up on multiple shades of the NYX Professional Makeup Slim Lip Pencil (there's more than 30 to pick from). The buttery, long-wearing formula feels comfortable on the lips thanks to an infusion of coconut oil, jojoba oil and shea butter, and it lasts all day.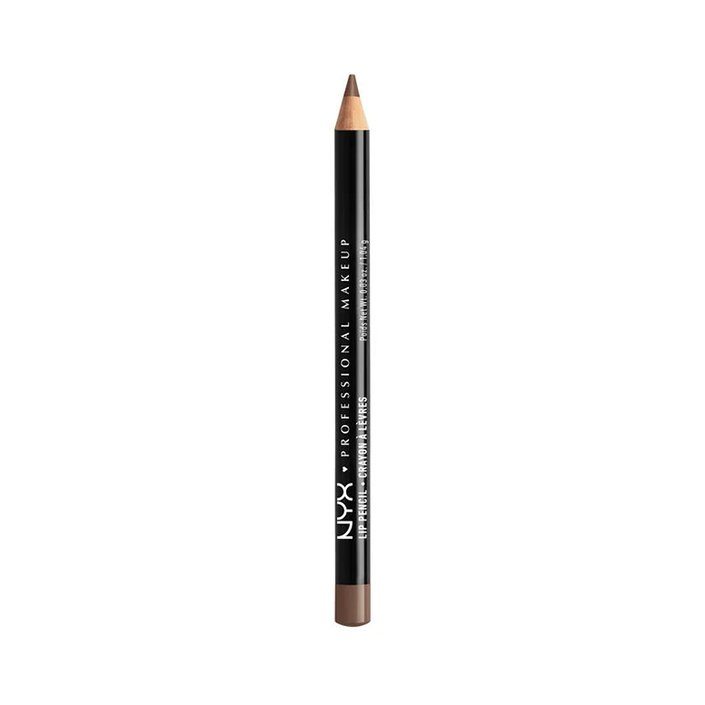 Packed with omega-3 and vitamin E, this lip pencil feels soft and cushiony with each application. There's no sharpener needed, so all you have to do to get a crisp, precise line is twist up the pencil. We love the ultra-fine tip, which makes it easy to subtly overline and contour your lips for a fuller look.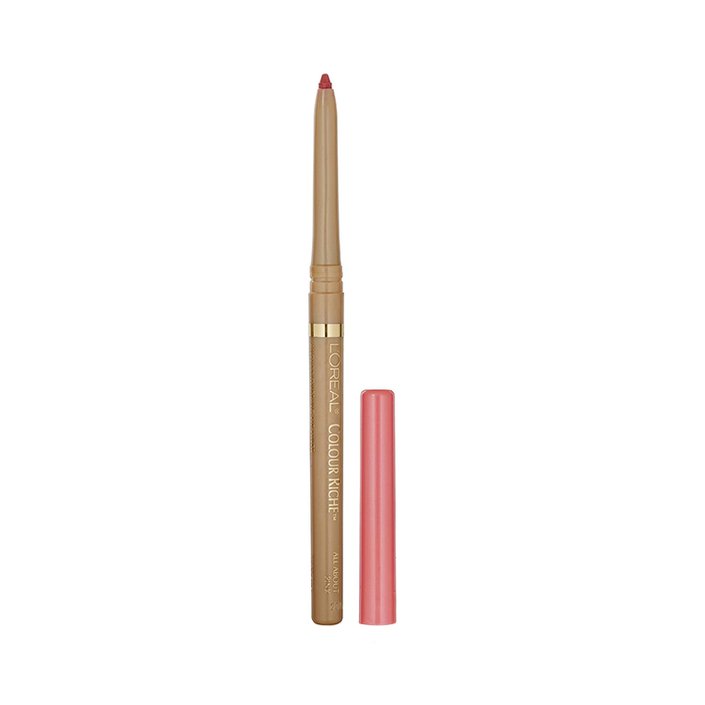 If bold lips are your go-to, you'll love these lip pencils. They come in three vibrant, lush shades — a flaming reddish-orange, a deep reddish-pink and a fluorescent fuchsia. You'll find a creamy, vividly pigmented pencil on one end and a soft blender on the other for a perfectly flushed, just-bitten lip. Top it off with a similar lipstick shade for a bold look that'll last for hours.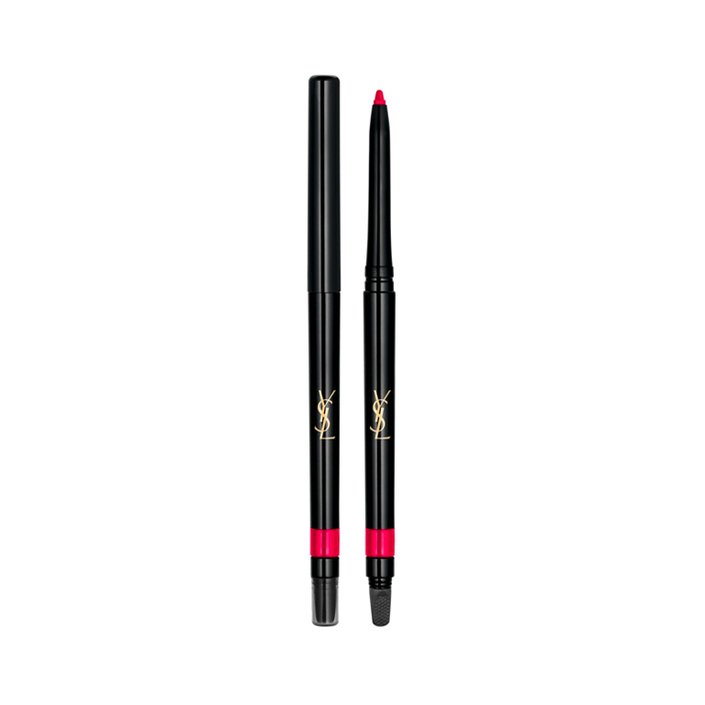 This TikTok-famous product is a hybrid between a lip liner and a lip stain. To apply, simply outline your lips with the narrow doe-foot applicator, then leave the glossy, pigmented formula on for up to 20 minutes (the longer you leave it on, the darker the stain will be). Once it's set, you can peel off the tint to reveal a long-wearing and smudge-proof stain!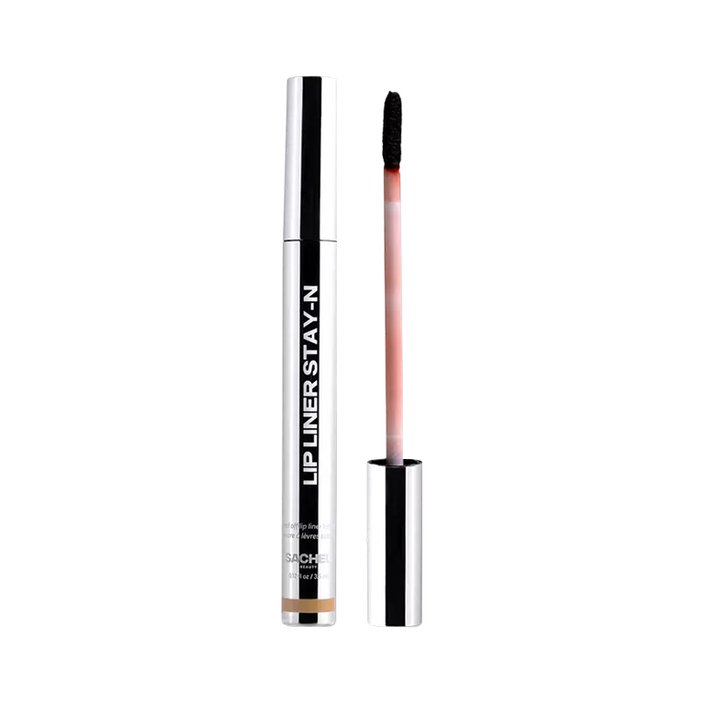 Read more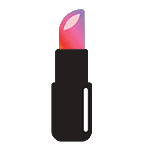 Back to top