Fix Your Eyes Upon This Halloween Spider Makeup Look
October 12, 2018
While many Halloween costumes rely on the shock and awe factor of a fire outfit — this makeup look we found on reddit will take care of that for you, and earn you endless compliments in the process. The look in question is a spider illusion — where it looks like the makeup wearer has spider legs coming out of their eye. This is achieved by some clever shading, an expertly applied smoky eye base, and lots of finesse. We wouldn't recommend this look to the beginner beauty enthusiast — but if you know your way around a blending brush and have a steady hand then it's definitely worth a shot.
The look was created by reddit user hiimkaylaa, who used the Anastasia Beverly Hills Soft Glam Palette and NYX Matte Liquid Liner in Black and White to get the look. She used the liquid liners to create the spider legs — and a small brow brush to create the shadows, which are the key to getting that ultra-realistic finish.
Spider Smokey Eyes (not my original idea) from r/MakeupAddiction
Her look was inspired by Tina Halada, a beauty guru known her flawless, colorful beats. See how she got the look in the tutorial below — where she walks you through the look from start to finish:
Want to try it on only one eye? Give this tutorial by Aaliyah Jay a try:
Would you try this skin crawling look for Halloween? Let us know in the comments below.
Read more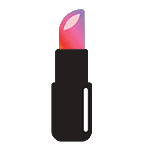 Back to top