Mystery Makeup Bag Challenge: Put a 2020 Spin on a '90s Makeup Look
January 29, 2020
Here at Makeup.com, there are two things we'll never say no to: makeup mystery challenges and '90s trends. So cue the bright colors, mauve lips and butterfly clips because we're putting two of our team members up to a mystery makeup competition. But, there's a catch. We chose the products, hid the theme up until game-time and gave them a mere 20 minutes to create a '90s makeup beat with a modern twist. We're happy to report that the end results did not disappoint. Even though they didn't bring back their thin brows (#sorrynotsorry), they did show us how to reinvent some of our favorite trends from the good ol' days that are totally wearable in 2020. So, without further ado, find video-proof of their competition and a step-by-step tutorial on how to get both of their looks, below.
How to Get a '90s Inspired Frosted Makeup Look
Frosted pink lips and blue eyeshadow turned heads back at the middle school dance — no doubt. Ahead, find out how Makeup.com Creative Director Melissa San Vincente made the look present-day approved.
STEP #1: Prime the Eyelid
In order to get Melissa's bright blue shadow to stick, priming her lids is a must. The NYX Professional Makeup Glitter Primer does the trick — it's like a magnet for eyeshadow. Make sure to let the product dry down before going in with eyeshadow.
STEP #2: Create a Blue Base
Using the NYX Professional Makeup Ultimate Multi-Finish Palette in Electric cover your lid and crease with the matte blue shade. Make sure to blend out the shadow in your crease for a natural finish. Because no '90s makeup is complete without a little shimmer, pop the more metallic blue hue in the center of your lid. Build the color to your desired brightness.
STEP #3: Add Some Negative-Space Eyeliner
Take the NYX Professional Makeup Liquid Eyeliner in white and draw on a thin, broken, graphic line right above your crease. The first dash should start at the beginning of your eyebrow and stop before the center of your lid; the second dash should start at the end of your eyebrow's arch and end just before the tail of your brow. This negative-space liner instantly brings the look into 2020.
STEP #4: Pop On Some Rhinestones and Add a Swipe of Mascara
Place a rhinestone at your tear duct. Bedazzled makeup and jewels are all the rage right now, so we'll jump at any chance to bling out our beat. Finish off the eyes with a quick swipe of L'Oréal Paris Lash Paradise Mascara for instant volume.
STEP #5: Gloss Up Your Lips
We didn't think this '90s frosted makeup look could get any better. But when the Lancôme Juicy Tube in Simmer, a light pink, made an appearance, it got an instant upgrade. The high-gloss finish was the perfect, final touch. San Vincente applied it over the NYX Professional Makeup Dazed and Diffused Blurring Lipstick in Girls Trip.
How to Get a '90s Inspired Mauve and Brown Makeup Look
Red carpet best-dressed lists and our Caboodles were filled with all mauves, browns and dusty rust shades way back when. This next look gives nod to the past and brightens things up for the future. Ahead, find out how to get New York-based makeup artist Jonet Williamson's look at home.
STEP #1: Do a Rusty Brown Eye
Grab the NYX Professional Makeup Modern Dreamer Palette and get to work on creating a brown eye. Use a true brown across the base of your lid, a more reddish tone in your crease and a shimmery silver shade in the center of lid. Then blend, blend and blend some more.
STEP #2: Put Silver in Your Waterline
You heard it here first, putting a metallic shade in your waterline is going to be big in 2020. Here, Williamson used L'Oréal Paris Infallible Pro-Last Pencil Eyeliner in Silver.
STEP #3: Add on Rhinestones
For this look, you'll need six total rhinestones; three for each eye. Using a tweezer, carefully place one in the center, below your bottom lash line. Then, place two above your crease. They should be positioned toward the inner corner. Use eyelash glue to make them stick.
STEP #4: Highlight! Everywhere!
There's no such thing as too much highlighter and this look is proof. Diffuse the Maybelline New York Face Studio Master Holographic Highlighter in Purple across the high points of your face and on your brow bone.
STEP #5: Add a Lip
Using NYX Professional Makeup Dazed and Diffused Blurring Lipstick in 90s Babe, a deep plum, and the Lancôme Juicy Tubes in Caramel Gospel, a shimmery mauve, give your pout a plumped, plum finish.
Read more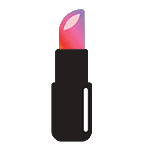 Back to top