The Best Lancôme Products, According to Major Beauty Editors
August 18, 2021
When it comes to deciding between Lancôme's lineup of beauty products, it can be a tough choice considering the brand has several fan faves as well as some exciting, new additions. So who better to turn to than the editors who have tested out just about every single item on shelves? Because Lancôme has so many great products, we wanted to offer our tried-and-true reviews as guidance for your next beauty haul.
Ahead, we're highlighting the best of the brand, according to the editors who have tried them all.
1 / 5
One quarantine beauty habit I'm keeping is embracing my bare complexion. Of course there are some days when my skin is less clear, even and smooth than others, and that's where this concealer comes in. It's lightweight, hydrating and provides a natural finish and is super versatile. It can be used sparingly on breakouts, under the eyes to conceal dark circles or it can be applied with a more heavy-handed approach as a foundation alternative.
—
Sarah Ferguson
, Associate Content Director at Makeup.com and Skincare.com
2 / 5
I consider myself a mascara connoisseur. For me, there's three boxes a worthy mascara must check: a smudge-resistant formula, lengthening and supreme curl-power. The Lancôme Noir Grandiôse Mascara checks all three, especially the latter thanks to its curved brush. The design eliminates the need for a curler entirely. In two swipes, it brings my whole look together.
—
Jazmine A. Ortiz
, Senior Editor at Makeup.com and Skincare.com
3 / 5
I don't think Lancôme gets enough credit for their shadows! They have a ton of colors — everything from neutrals to dark, dramatic shades to brights — and the color payoff is fantastic. My favorite shade is The New Black, which has little flecks of silver in it. It makes the coolest smoky eye!
—
Alyssa Hertzig
, Contributing Beauty Director at TotalBeauty.com
4 / 5
I have so many Lancôme loves, but I've recently fallen for Visionnaire Nuit beauty Sleep Perfector. It's technically a night cream, but the texture is more like a refreshing gel that somehow manages to feel coddling, rich, and balmy on my extremely dry skin. It makes my face instantly feel renewed, plump and hydrated, and the effect lasts until morning. The Good Housekeeping Beauty Lab's test of night creams backs that up: It increased moisturization by over 40 percent in their measurements with the Corneometer device, which gauges moisture levels in skin. — April Franzino, Beauty Director at Good Housekeeping
5 / 5
I've loved Lancôme's Bi-Facil Double-Action Eye Makeup Remover for a loooooong time. It was the first non-drugstore makeup remover I ever purchased and remains one of my favorites! The lipids it contains really get rid of any stubborn mascara other removers leave behind, but the best part is that it doesn't sting my sensitive eyes. — Kara Mcgrath, Deputy Digital Editor at Allure
Read more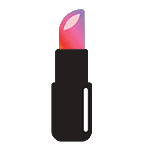 Back to top