Beauty Q&A: Should I Curl My Lashes Before or After Applying Mascara?
October 09, 2020
If you love the look of voluminous lashes and are willing to work to achieve them, chances are you've wondered the following: Do I curl my lashes before or after applying mascara?
For starters, you should know you're one of many who have struggled with this same exact question (us included!), but in everyone's defense, the answer isn't straightforward. Plenty of makeup wearers curl their lashes before applying mascara for clump-free, defined lashes, while others swear by curling lashes after swiping on mascara for a stronger hold. So is there a "right" way to do it? To get a definitive answer, we reached out to Lancôme's talented team of beauty advisors for their expert opinions.
The When-to-Curl Verdict
You should curl your lashes before you put on mascara, according to beauty advisor Marwah Khamas. "I used to make the mistake of curling them afterward, but that tends to make lashes look clumpy."
Beyond clumpy lashes, you also run the risk of getting your eyelashes stuck to your curler and ripping them off like something straight out of a horror film. Additionally, lashes are more brittle and prone to breakage when coated with dry mascara. Sure, you can work delicately to make sure they don't come off, but as far as the experts are concerned, curling your lashes before applying mascara is the best move.
At What Point in Your Makeup Routine Should You Curl Your Lashes?
So you've completed the smoky eyeshadow look, but you're afraid to curl your lashes for fear you'll damage your creation. Fellow Lancôme makeup expert Jillian Jordan says you shouldn't worry. She explains: "For best results, curl your lashes before and after you apply your eyeshadow. The first curl will fall slightly after you complete your eyeshadow and liner look, so the second curl will just give your lashes a little pick-me-up before you apply your mascara."

Holding your lash curler at the base of your lashes and again towards the tips gives them the best curl. Finish with a lifting mascara like the L'Oréal Paris Air Volume Mega Mascara.
Read more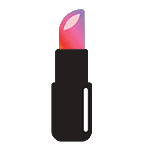 Back to top