5 Cheap Brands for Awesome Halloween Makeup
October 04, 2017
Halloween is a lot of things, but it shouldn't be the holiday that makes you go broke (because that's what Christmas is for). You also shouldn't waste your beloved $20 eyeliner on face whiskers or carry around your favorite YSL lippie for quick touchups on what is bound to be a crazy night out. Halloween makeup should be cheap, effective and most importantly, fun. So in the spirit of the spookiest night of the year, pause your Instagram scrolling, and pick up some of this insanely cheap makeup.
AOA Makeup
This indie brand is known for $1 makeup (yes, every single thing is $1) so you have no excuse not to pick up one, or a million of these. We love their lipsticks — and with so many shades, you're bound to find a perfect lippie for your hallow's eve look.
NYX Professional Cosmetics
NYX is one of our personal favorites, and it's not hard to guess why. This cult-favorite beauty brand is loved by beauty gurus and makeup junkies alike. With their duochrome highlighters, matte lip creams and insane palettes, slaying Halloween will be easier than ever. They also have some of the best (and cheapest!) special effects makeup out there.
Maybelline
With enough shimmers and metallics to make our head spin, we can't make this list without including this popular drugstore brand. One of our fave things about Maybelline is that you can walk into nearly every drugstore and pick something up.
Essence
When this beauty brand made its way across the pond, beauty junkies just couldn't get enough, and we can't either. With pretty much everything under $5, you can shop the entire collection without breaking the bank.
Catrice Cosmetics
This brand's liquid metal cream eyeshadow is the stuff bomb Halloween looks are made of. At $6 a piece, you can make all of your galactica-babe dreams come true –– the rest of their products are worth a try, too.
What are you going to be for Halloween? Let us know in the comments below!
Read more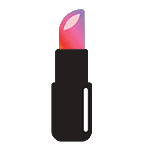 Back to top