7 Mascaras That Will Add Definition to Your Bottom Lashes
August 29, 2022
Mascara is an essential part of our everyday makeup routine, and the formulas we keep in our stashes are wide-ranging, from the lengthening and thickening to the vividly colored. And because the fat wands and volumizing formulas that fluff up our top lashes can be a little unwieldy for use on the bottom lashes, we even have defining formulas just for the lower area. Below, we're sharing our favorite mascaras for bottom lashes that deliver flake-free, clump-free results.
1 / 7
One of the most important factors to look for in a bottom lash mascara is a slim wand, like this one. This gives you the control to coat your lashes without making a mess on the skin under your eyes.
2 / 7
The serum-infused volumizing mascara promotes strong lashes inside and out. This TikTok-famous formula will give you plush, pigmented, clump-free bottom lashes after a few swipes.
3 / 7
This flake-free, smudge-proof mascara has a flexible rubber wand to grip even the tiniest bottom lashes at the outer corners. It contains bamboo extract to help provide dramatic volume and length. It also comes in a waterproof version if you want extra staying powder.
4 / 7
Condition your lashes while adding fullness and length with this inky black formula. It's opthamologist tested and contains biotin, jojoba and argan oil for a nourishing finish. It also wipes away easily with warm water, making it extremely lower-lash friendly.
5 / 7
For a pigmented mascara that will define your lower lashes in just a swipe or two, look no further than this formula. It has a thick, bristly brush that coats each lash with ease, and will add volume and length to even the tiniest lower lashes.
6 / 7
The tiniest mascara of the bunch, this one is perfect for adding separation and length to your lower lashes. In fact, it's specifically made for the area. The water-resistant formula contains vitamin E and panthenol to strengthen and soften.
7 / 7
There's a reason why this mascara is a crowd-favorite amongst beauty editors and lovers everywhere. It's extremely lightweight and has a dual-sided brush for a natural, separated application. It's also extremely pigmented but buildable, making it perfect for the bottom lash area.
Read more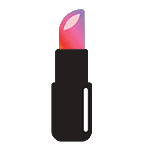 Back to top